Mercedes wireless charging car system will launch in 2018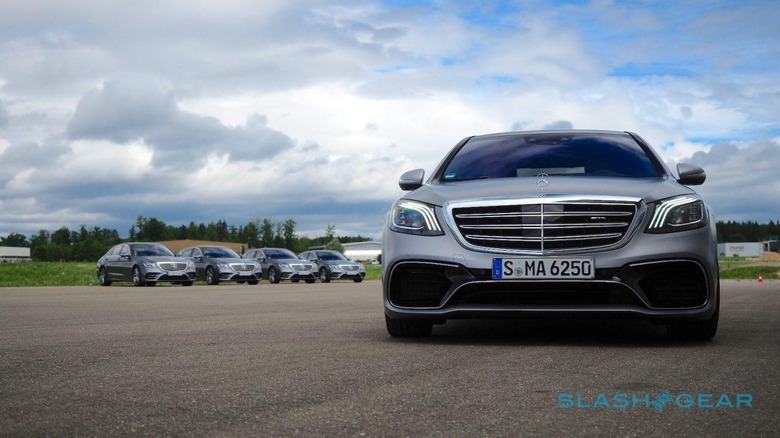 Mercedes-Benz plans to launch its first wireless charging system for its electrified cars in 2018, aiming to cut out a lingering headache for plug-in EV owners. Expected to be offered as an option for select vehicles in the automaker's range, the wireless charging tech will require hardware changes to the car. However, after that's been carried out, it should make recharging it a no-brainer.
The system relies on inductive charging, much in the same way that wireless charging pads are available for smartphones, only with much higher power levels involved. A pad is placed on the floor of the garage or driveway, which transmits power to a receiver plate mounted on the underside of the vehicle. As you drive into range of the pad, indicators on the car's display will guide you into the best position for the most efficient charging.
Mercedes has been working on the inductive charging technology for some years now, in collaboration with BMW. The automaker has also worked with Qualcomm on similar systems. The goal is to reduce the requirement for electric car and electrified plug-in hybrid owners to have to remember to actually put their vehicle back on charge when they get to their home or office.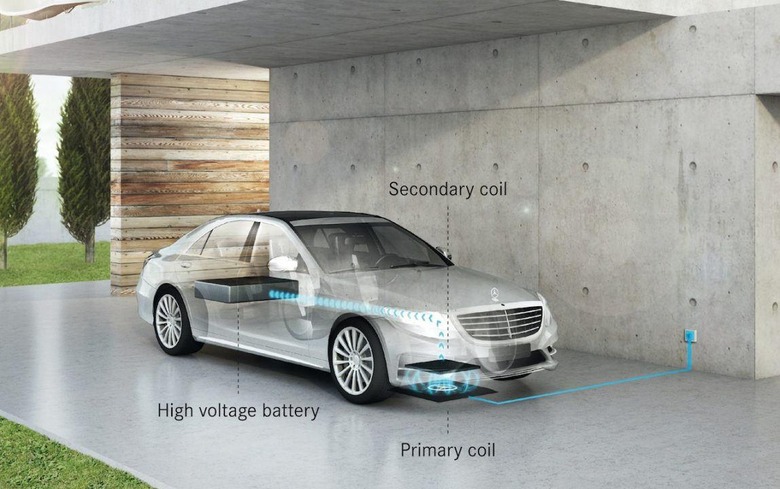 Speaking at the launch of the new 2018 Mercedes S-Class, Ola Källenius, Member of the Board of Management responsible for Group Research and Mercedes-Benz Cars Development, explained that the new technology was still in its relative infancy, and would come with a few compromises. For a start, it's expected to be a cost option rather than standard fit, even on the automaker's most premium cars like the upcoming S-Class hybrid. Inductive charging is "still relatively expensive technology," Källenius pointed out.
There'll also be a time-to-charge compromise involved. Whereas Mercedes' fastest chargers currently support up to 11 kW, infrastructure depending, the wireless charging system will be limited to 3.6 kW, at least initially. That will mean a full charge will take longer, though the assumption is that owners will find any frustration there offset by the ease by which the charging itself takes place.
Meanwhile, though it looks that Mercedes-Benz and BMW will use the same inductive system, Källenius said it's unclear whether other automakers will adopt the standard. Considering how confusing EV charging standards – both when it comes to power output and the type of connector involved – can be, that's another layer of uncertainty that the electric vehicle segment could really do without. Audi, for instance, is also known to be exploring wireless charging for its upcoming models.
NOW READ: 2018 Mercedes-AMG S63 first drive
Nonetheless as electrification spreads, convenience features like inductive charging could well be a good differentiator among those with deep pockets looking at high-end cars. The first 2018 S-Class hybrid is expected to launch this fall, offering around 31 miles of electric range on the European cycle. However, Källenius says that Mercedes should have ten plug-in hybrids on the market by the end of this year.