Audi Prologue allroad previews wireless hybrid charging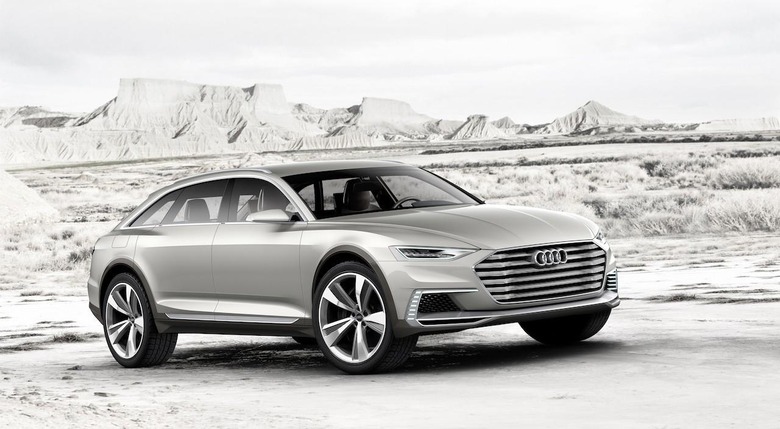 Audi has added a third model to its Prologue line of luxury concepts, the Prologue allroad, a plug-in hybrid intended for adventure away from the tarmac. Borrowing the dominant grille design of the previous Prologue and Prologue Avant, as well as the long hood, the allroad opts for meatier wheel arches and sizable 22-inch wheels inside them, while driver and passengers get pre-emptive luxury with an onboard computer that not only recognizes who's getting in, but adjusts the seats and climate control to their preconfigured preferences.
On the outside, much of the charm is in the detailing. The huge grille – Audi calls it "Singleframe" – is flush in the fascia, and bracketed by wedge-shaped headlamps with laser lights. Each light can refocus its beam on different aspects of the road ahead, paving the way to better illumination of corners and pedestrians without dazzling oncoming drivers.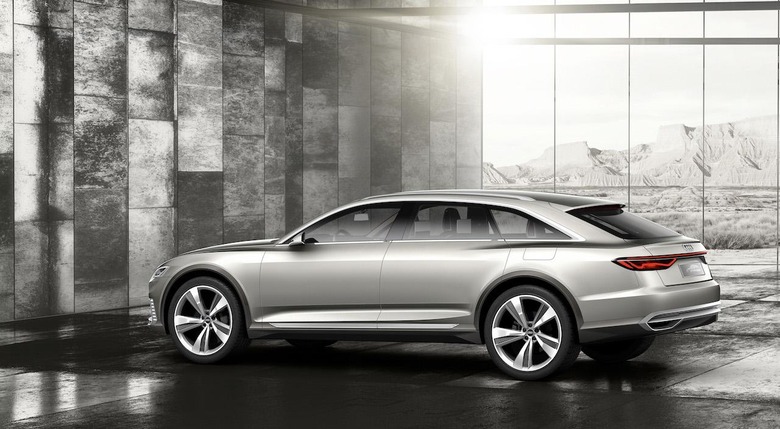 At the back, 3D glass has been used for the lamps, while there's a new LED light strip spanning the width of the car. Aluminum crossbars and other details emphasize the higher stance, as does an extension offset running around the body.
Inside, meanwhile, there's the usual leather – wrapping individual seats front and back – with a long center console tunnel that has inset OLED displays. The dashboard has inductive phone charging, while the driver binnacle has a huge display for Audi's virtual cockpit – as we've seen on the TT before – that's also linked to the touchscreen spanning most of the front passenger area.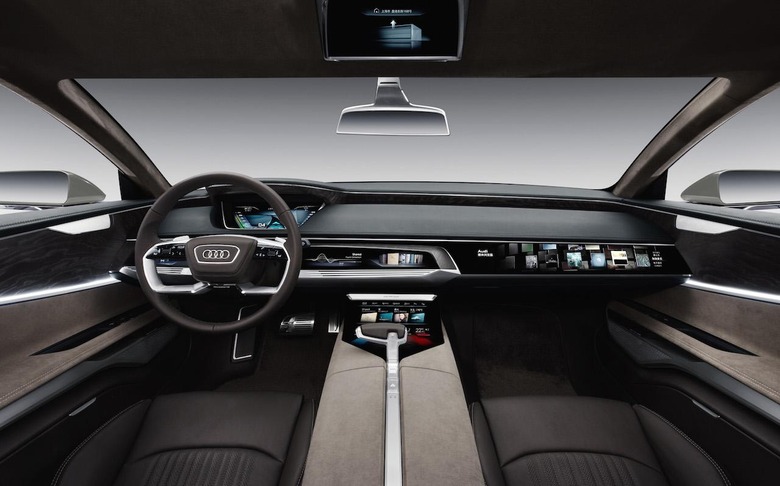 Semi-transparent mirrors and stacked high-res displays round out the visual glitz, but there are two Audi tablets – using curved OLED displays – that can be mounted in the headrests for rear-seat passengers, and a "sound spoiler" that motors out to better flood the cabin with music.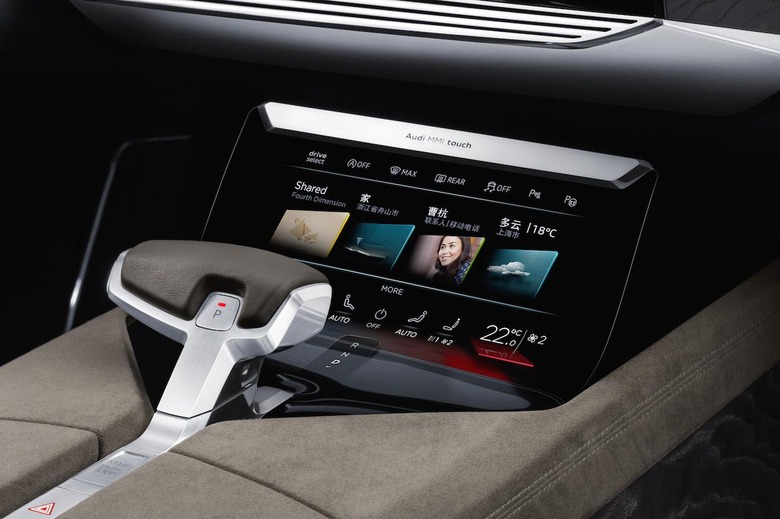 Under the hood, Audi has turned to a 4.0-liter TFSI V8 with twin turbochargers, paired with an electric motor and 8-speed tiptronic transmission. Altogether it musters 734 HP and 664 lb-ft of torque, good for a 0-62mph time of 3.5 seconds while still capable of 98 mpg (though presumably with a lighter right foot).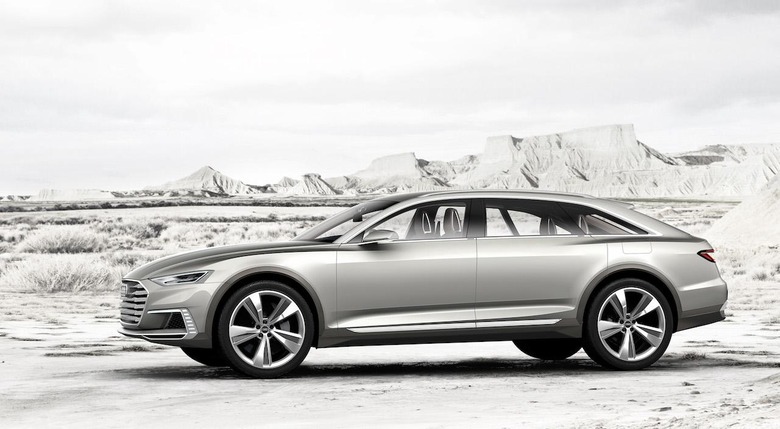 Wireless charging can be used to inductively charge the battery – something Audi says it's developing for its production cars, too – and there's all-wheel steering and air suspension.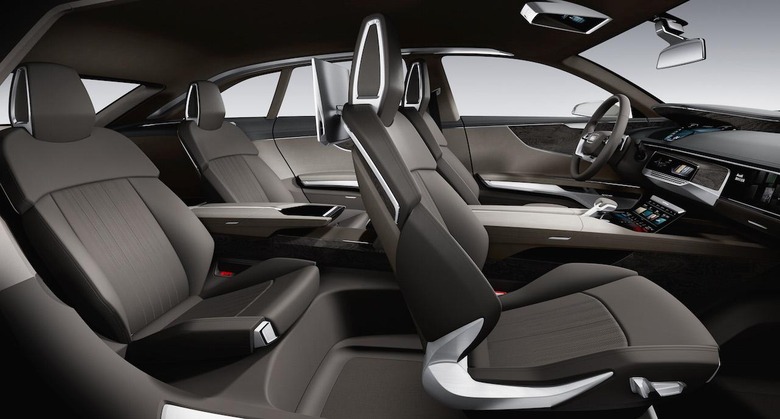 Obviously, the Prologue allroad isn't headed to forecourts in this exact form any time soon, but with luxury SUVs no small segment of the market these days, we'd be surprised if Audi wasn't looking to borrow some of the cues for future high-end models.
The concept itself will be shown off publicly for the first time at Auto Shanghai.