Mercedes parent Daimler has plans for at least 6 electric cars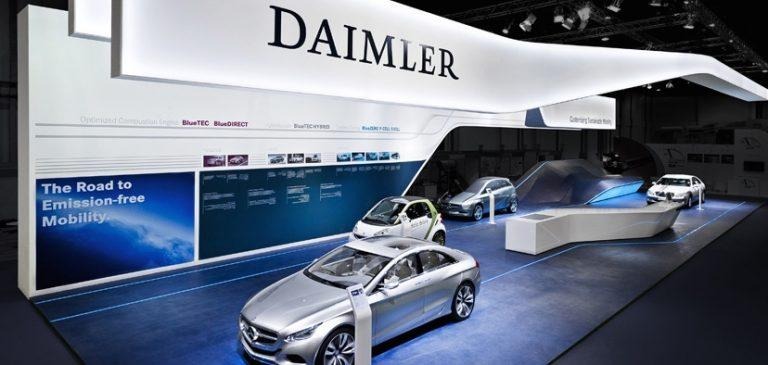 We've known for some time that German carmaker Daimler, Mercedes-Benz's parent company, has plans to unveil an all-electric vehicle before the end of the year. It turns out, however, that their plans are much more ambitious, as six electric models are said to be in the works, according to a new report from Reuters. Back in June, the company promised that a long-range Mercedes EV would be unveiled at the Paris Motor Show in October.
That October reveal is still on track, Reuters' sources indicated, but with a goal of catching up to electric car pioneer Tesla and keeping ahead of rivals Audi and Volkswagen, Daimler is working on "at least" six and as many as nine electric cars.
While we don't know the full list of brands and models that Daimler will use for its EV lineup, at least two sedans and two SUVs are expected to feature the Mercedes-Benz badge, including the one we'll see at the Paris Motor Show. There's also no timeline one when the six to nine cars will be available on the market, although the first model is expected by 2018.
Reuters' source also stated that a Mercedes SUV would debut with a plug-in hybrid engine combined with hydrogen fuel cells. This would give the vehicle a range of 30 miles on the battery, then switch to hydrogen-generated electricity as opposed to running on gasoline.
SOURCE Reuters