Daimler promises long-range electric Mercedes to debut in October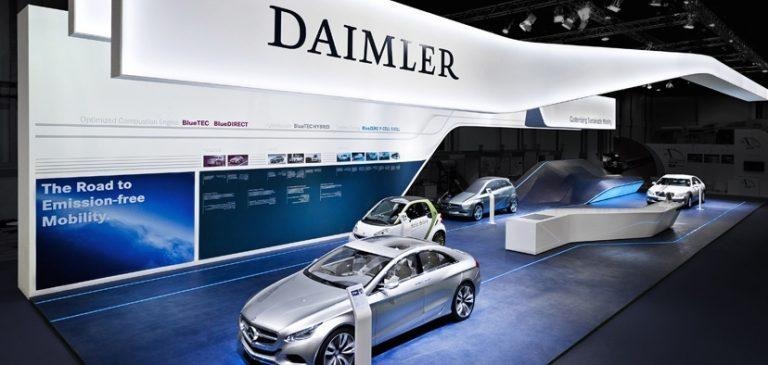 It took years of trying, but Tesla has finally pushed the concept of an all-electric car into the mainstream, and with the recent excitement over the new Model 3, there's no doubt that traditional auto giants are now rushing to get their own EVs to market. One such manufacturer is Mercedes-Benz. The German automaker's parent company, Daimler, has now promised that a prototype all-electric model will be unveiled at the Paris Motor Show in October.
This pledge comes from Thomas Weber, Daimler's Chief Development Officer, who told reporters this week that the vehicle's "structure is ready, the teams are working and the initial results from road tests are coming in quick succession."
But for Mercedes to take a stand against Tesla, it needs to be able to compete in driving range, the biggest hurdle EVs and their limited batteries must face. Weber says that the Mercedes prototype will be capable of a range of 310 miles (500 kilometers), easily topping the 220-250 mile range of Tesla's Model X SUV.
Unfortunately no other details on the prototype were offered, including when it might start arriving at dealerships, but Weber said the final production model would be released within this decade.
The Daimler exec added that the company expects to top 100,000 per year in sales of electric cars, although it's not clear if that will include this upcoming Mercedes model. As for the near future, the fourth-generation of the electric Smart car will arrive in two- and four-seat versions before the end of the year.
SOURCE Reuters