Get ready for the super-luxe pickups, as Mercedes-Benz confirms it's wading into the truck market as its relentless range-spread continues. Handiwork of the Mercedes-Benz Vans group, the new pickup will be on the market within the next five years, the company says, though don't expect a rough & ready mud machine. "We will enter this segment with our distinctive brand identity," Mercedes-Benz Vans says, "and all of the vehicle attributes that are typical of the brand with regard to safety, comfort, powertrains, and value." That means a luxury twist as your truck becomes ever more like your car.
While it might seem like a stretch, execs at the company insist a pickup actually makes plenty of sense.
"We can perfectly serve customers," Volker Mornhinweg, Head of Mercedes-Benz Vans said, "looking for a vehicle that offers a high level of utility and at the same time has the comfort, safety, and design of a Mercedes-Benz passenger car."
"We will design our brand's first pickup according to this recipe for success."
UPDATE: We now have an initial concept drawing of the truck – have a peek below.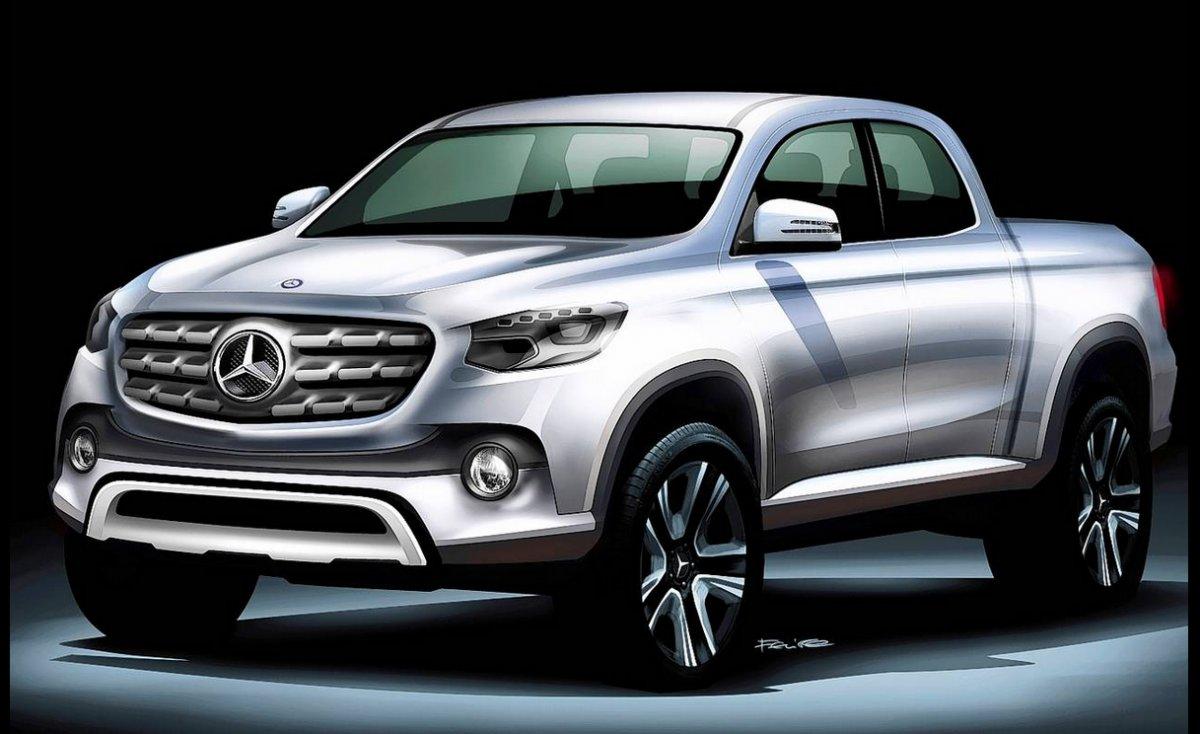 Initially aiming for targets in Latin America, South Africa, Australia, and Europe, the Mercedes-Benz pickup will eventually be launched with global intent.
Mercedes does have a track record of sorts, wading into a segment hitherto unassociated with the brand. Around two decades ago, the Germany marque launched the M-Class, effectively the first SUV from a premium manufacturer.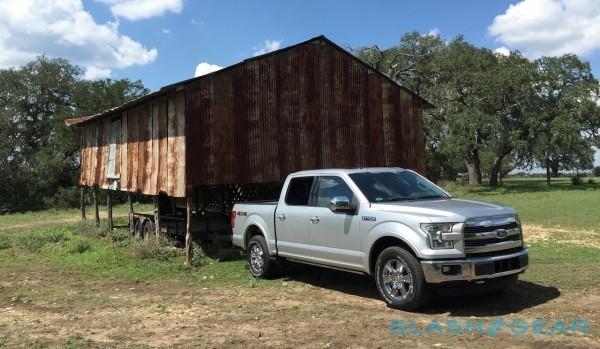 Meanwhile trucks like the aluminum-bodied Ford F-150 have shown that pickups can certainly combine traits more akin to a car with legitimate abilities – moving away from the "simple workhorse" model as we spoke about in our 2015 F-150 first drive. Qualities like a well-equipped cabin; high-end plastics, leather, metal, and wood; and capable infotainment systems once reserved for four-door high-end cars are being allowed to spread.
The 2016 Toyota Tacoma, on the other hand, both pars back branding and ramps up the glitz. Pickup trucks aren't just for work anymore, that's for certain.
In fact, Mercedes itself has flirted with unusual off-roading. Last year, it took the equivalent of a luxury penthouse out into the muddy stuff as a special edition building on its capable Zetros platform.
The Mercedes-Benz pickup does not yet have a manufacturing or firm release date, just a promise that the new model will arrive "before the end of the decade."