This is the 2016 Toyota Tacoma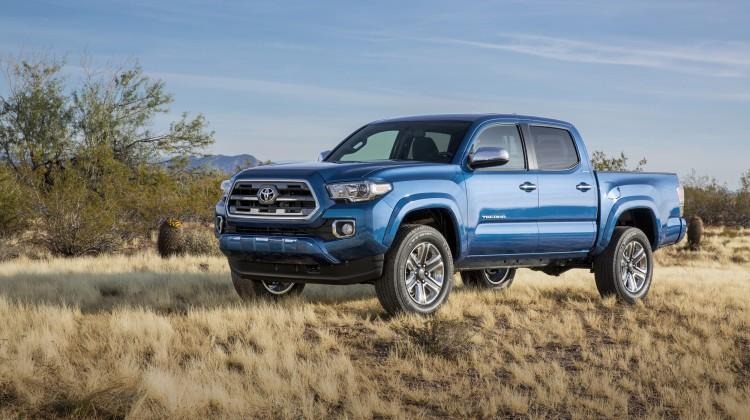 Toyota isn't due to officially reveal the new 2016 Tacoma until next week at the Detroit Auto Show, but the hotly-anticipated truck has already broken cover. One of the more popular models in the Japanese company's range, the Tacoma has been set a not-inconsiderable challenge for the new model year, taking on award-winning mid-range rivals like Chevrolet's 2015 Colorado and, according to reports last year, focusing to no small degree on building appeal in the image-centric California market. Although we're yet to see the full line-up, first impressions are certainly positive.
In a pre-Detroit photo shoot, Toyota sent a new 2016 Tacoma Double-Cab Limited 4x4 to play in the snow.
At first glance, it's clearly a progression of the existing Tacoma, rather than a clean-sheet redesign. There are stronger crease lines, especially around the wheel arches, and some of the 4Runner's styling has crossed over to the new truck, too.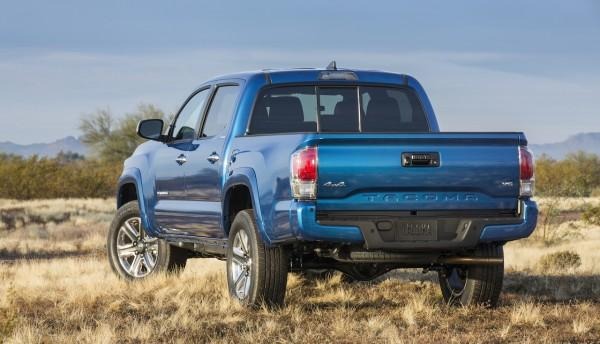 Toyota has pared back on some of the current Tacoma's excessive design details with the new model, with simpler light clusters and branding integrated into the bodywork and handles rather than separate badging.
Admittedly, the Limited trim does have its fair share of chrome and brightwork. The grill is looking decidedly glitzy, as do the chromed side mirror housings, while the oversized lower fascia may not have too much of the shiny stuff but it does look like it has teeth thanks to the deep ridges that run along it.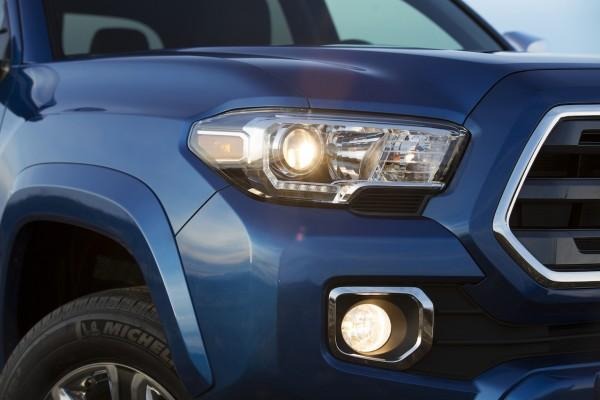 What remains to be seen is how the rest of the range compares. Although the Double-Cab is probably what Toyota would like to sell a lot of, given its price premium over the far more affordable base model, it's that entry-level truck which a lot of potential Tacoma buyers or upgraders are waiting for.
There won't be long to wait, however. Toyota will show off the 2016 Tacoma in Detroit next week, and SlashGear will be there to bring back all the details.