Maserati boss: We have one big problem with electric supercars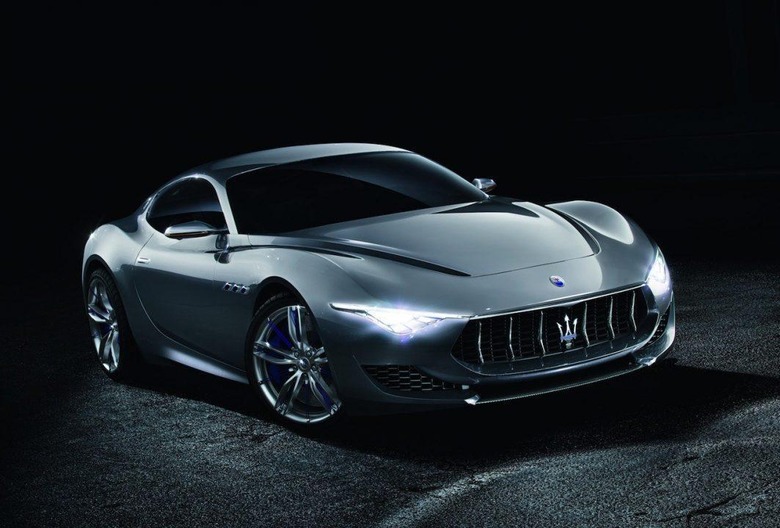 When the "cutting edge" in automotive is electrification, what do you do if you're Maserati and your brand is wrapped up tight with the appeal of gasoline engines? That's the challenge facing the Italian automaker as it continues to carve out a space in the luxury performance high-end, and the question I posed to Reid Bigland, Head of Maserati and Alfa Romeo, this week at the LA Auto Show 2017. As you might expect, the answer is complicated.
What you might be surprised by, however, is that it's not so much a technical complication but an emotional one. As Bigland puts it, a significant part of Maserati's appeal is its engines, and their unusual origin.
"We've had a unique affiliation with Ferrari where the primary engine provider for Maserati is Ferrari," Bigland explained. "And that differentiates within the marketplace, because you're not going to find a Ferrari engine in anything other than a Ferrari."
Even with Ferrari spinning off from FCA as its own, independent concern, that partnership with Maserati continues. However, Bigland conceded, there's no denying that internal combustion faces significant challenges as environmental requirements evolve, potentially squeezing niche automakers which once could count on the emotional appeal of a big capacity, roaring gas engine.
"With respect to how the regulation is changing around the world, more towards electrification, we've definitely spent a lot of time discussing that," Bigland told me, "and how – if – we were to bring an electric, full-on battery-electric Maserati to market, would it still be a Maserati?"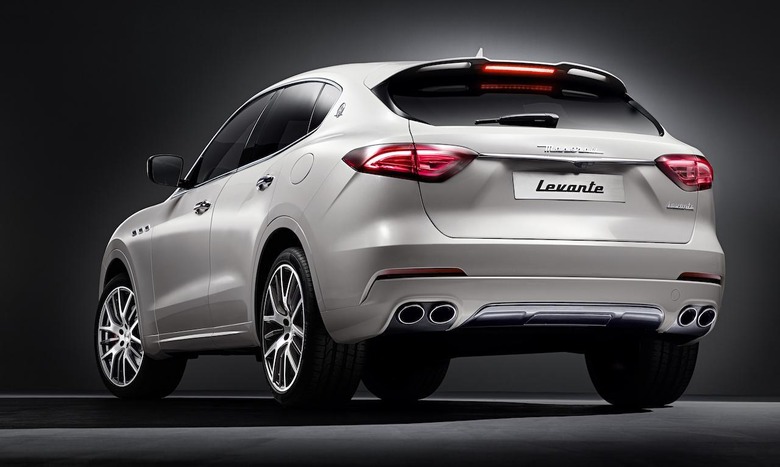 Power or driving dynamics certainly needn't be the limiting factor. We've seen fully-electric and hybrid sports cars set records for performance after all; most recently, Tesla shook the supercar world with the promise of the new Tesla Roadster doing 0-60 mph in under two seconds. According to Bigland, it comes down to one big question.
"We concluded that yes, it still could be a Maserati. It could still have all of the great performance of a Maserati, all of the great handling of a Maserati, all of the blend of features and benefits that make a Maserati unique," he explained. "But clearly the aspect of sound that is coming from the combustion engine is the one we've discussed a lot about."
"So does this then have to have a unique Maserati electric sound?" Bigland speculated. "Does it not have any sound at all? What do we do about that sound question? But I think on all of those other attributes there's no question that we could do it."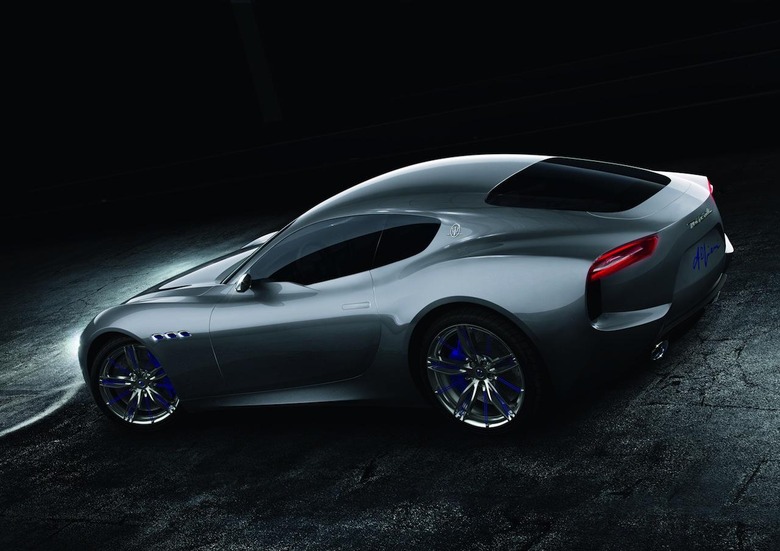 The "right" soundtrack to electric vehicles is a tricky challenge. On the one hand there's the emotional connection that many drivers have with the noise a V8, V10, or V12 makes. That could be artificially created, of course, though enthusiasts have generally reacted negatively to "enhanced" engine noise even in actual gasoline vehicles, never mind fake ICE sounds being piped into an EV's cabin.
Meanwhile there are also safety concerns. Since they're generally so much quieter than ICE vehicles, electric cars can creep up unexpectedly on pedestrians or other road users. Right now, in the US, the NHTSA requires all hybrid or fully-electric vehicles to make a noise of some sort when traveling at speeds under around 19 mph.
While a switch from Ferrari engines to near-silent electrification would be a big change for Maserati, it's not like the automaker hasn't had to evolve in recent years as the industry changes. The company launched its Levante SUV recently, after all, helping it hit a 2016 sales record overall, and Bigland says it's currently on track to beat that again in 2017. An electric Maserati might be a break with a tradition, but if it ends up looking like the Alfieri that has already been connected with the automaker's EV plans, it could end up being a financially rewarding one.