Surprise! Maserati made its first ever SUV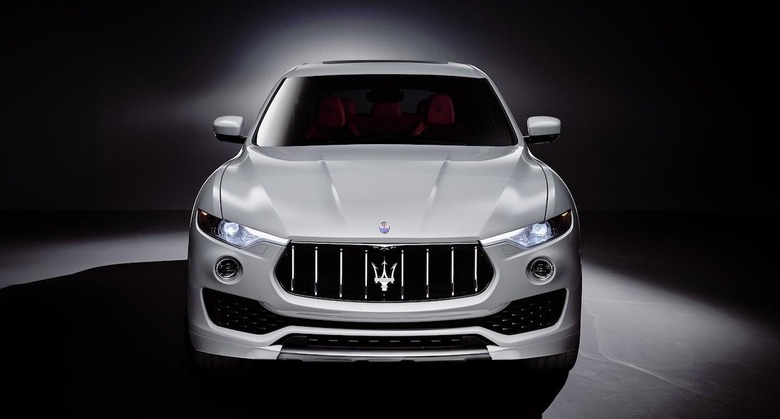 Of all the automakers to launch an SUV – and a diesel one at that – at the Geneva Motor Show, Maserati probably wouldn't be your first guess. Turns out, though, the fifth model to join the Italian company's line-up is the Maserati Levante, a sports SUV to take on the Porsche Cayenne and Range Rover Sport.
It's certainly not short on the familiar Maserati cues. Elements of the Quattroporte, Ghibli, GranTurismo, and GranCabrio all show up in the Levante's design, including an oversized concave grille, frameless door windows, and the trio of vents on the front arches.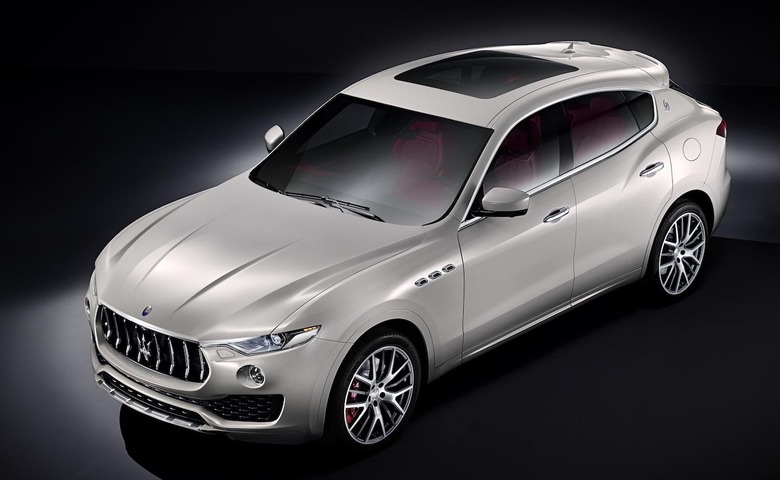 However, it also debuts a couple of new aspects which are almost certain to show up on future Maserati cars too. The headlight design is more aggressive and integrates more closely with the grille, for instance.
Still, it doesn't take too close a look to see elements of the Cayenne in the design – particularly in the heavily-tapered rear hatch and lamp clusters – while there's some Buick Enclave in there, too, along with the Jaguar F-PACE.
One of the big surprises comes under the hood. Maserati says there'll be gasoline engines in the range, of course, but also that it'll offer at least one diesel option; all of them will meet the more-stringent Euro 6 emission regulations.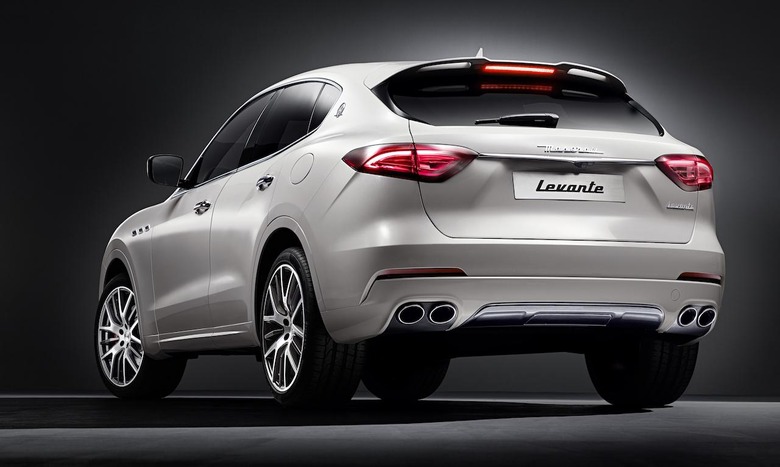 Electronic suspension with controlled damping and air springs will be standard across the board, offering a range of levels depending on the terrain being tackled and the comfort required.
Maserati's "Q4" all-wheel-drive will also be a standard-fit feature, as will an 8-speed automatic transmission.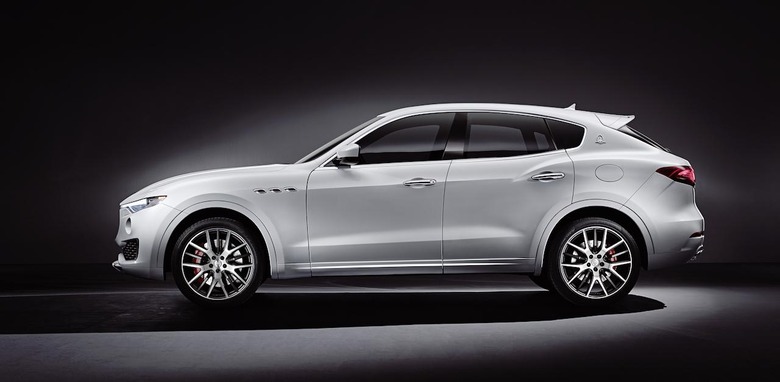 The claim is that, rather than just a Maserati sedan with crossover styling, the Levante will be a legitimate off-road contender. Exactly how many owners will actually risk putting that to the test remains to be seen.
There's not that long to wait, mind. Maserati says the first cars have already been manufacturers in its Turin plant, and that they'll launch – in Europe initially, followed by other countries – from this spring.
Pricing has not been announced, but the Levante won't be the only high-end SUV looking to find buyers. Bentley's Bentayga is probably the best-known of the new breed of super-luxe off-roaders, though it's not alone as automakers try to find new segments and sub-segments to lure in fresh buyers.