March 2017 iPad Pro event tipped for 10.5-inch Chromebook rival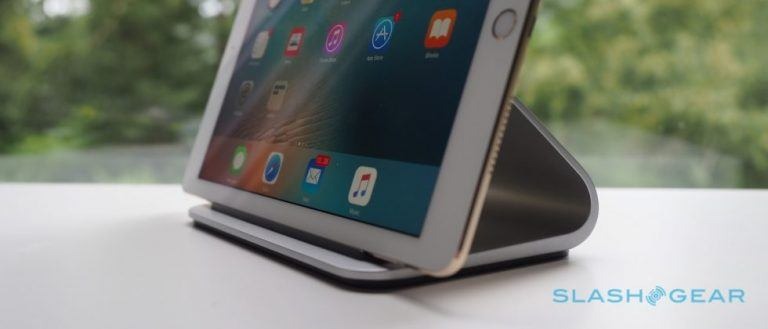 Apple is planning a clean sweep of its iPad Pro range for 2017, with talk of four new models of the tablet including an all-new screen size seemingly targeting Chromebook buyers. Though the iPad hasn't seen quite the bumper performance that Apple's iPhone has in recent quarters, and analysts peg tablet sales overall as slumping, the Cupertino slate is still the segment leader. Now, it's reported, Apple is preparing to capitalize on that with a top to bottom refresh.
That includes not only new versions of the existing iPad Pro, but two new size variants. According to Mac Otakara's sources, Apple will have four models, with the 12.9-inch iPad Pro still the largest version at one end of the scale, but a new 7.9-inch iPad Pro acting as the entry point to the range.
Though it's not a new size for iPad in general, Apple already having used 7.9-inch displays in the iPad mini range, the iPad Pro 7.9 would borrow hardware tidbits from its larger Pro siblings. That's expected to include a Smart Connector, for easier pairing with a physical keyboard accessory, along with a True Tone display that can change color temperature depending on ambient lighting conditions. Apple Pencil support is also believed to be included.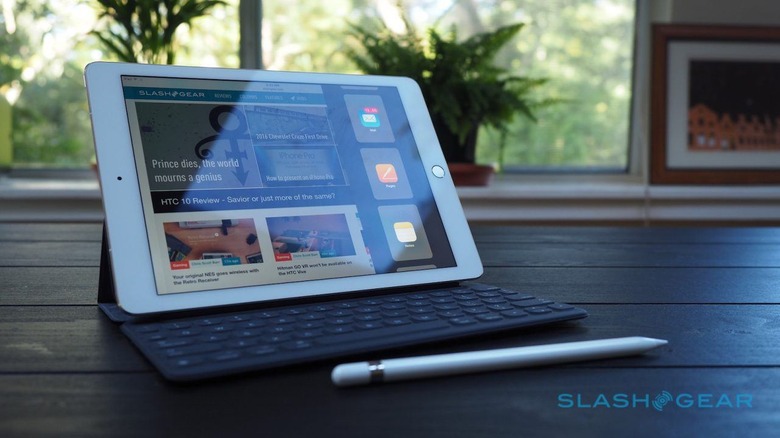 Meanwhile, there'll be an iPad Pro 2 9.7-inch, and an iPad Pro 2 12.9-inch. The latter will replace the original iPad Pro 12.9-inch, which hasn't been updated since late 2015. The 9.7-inch version was more recent, making its debut in March last year; it's likely to donate features like its True Tone display to the 12.9-inch iPad Pro 2.
However arguably the most interesting model will slot within the 2017 range. The new sources lend weight to earlier talk of a 10.5-inch iPad Pro, with a screen size larger than the 9.7-inch iPad Pro but – courtesy of narrower bezels – a form-factor comparable in size to it. It would, sources have previously suggested, also have the same 2732 x 2048 screen resolution of the 12.9-inch tablet.
Combined with a Smart Keyboard, that could make an interesting alternative to 10- to 12-inch Chromebooks, which have become increasingly popular in recent quarters. The arrival of models like the Samsung Chromebook Plus, which has a 12.2-inch screen and a digital pen accessory, have nudged what were originally thought of as glorified web-browsing notebooks into more realistic content creation categories. That's historically been where Apple has positioned the iPad Pro.
According to Mac Otakara, Apple will hold an event in March 2017 to announce the new iPad Pro line-up. The new 7.9-, 9.7–, and 12.9-inch iPad Pro models will ship at the end of that month, it's believed, though the iPad Pro 10.5 apparently won't arrive until May.
At the same event, it's reported, there'll also be a new iPhone SE 128 GB version. A PRODUCT(RED) version of the iPhone 7 and iPhone 7 Plus is also suggested, together with a new style of Apple Watch band.
SOURCE Mac Otakara