Apple iPad remains king of tablets despite market decline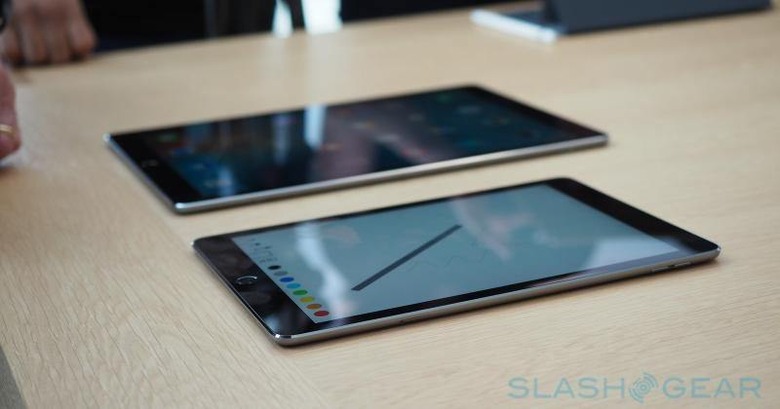 Despite being nearly a decade in existence, if you consider the very first iPad as your starting point, tablets continue to have a rocky existence in the market. While not as unstable as wearables, tablet sales have continued to decline over the years after a golden age early in its life. The latest figures coming from market analysis experts IDC and Strategy Analytics aren't exactly encouraging. But despite the odds Apple retains its spot as the top dog in the now shrinking tablet market.
Consumers have started to question the purpose of the iPad and it seems that the uncertainty is reflected in last year's shipment numbers. Apple shipped about 19% less iPads in 2016 than it did in 2015, which is a rather big drop. However, that wasn't enough to displace it from the number one spot. Samsung unsurprisingly comes at second but didn't survive unscathed. It lost as much as 11% of its market share.
That was an opportunity for other tablet OEMs to gain ground. Amazon remains strong at third despite its rather amusing situation. It almost sells its Fire tablets at a loss, as it is more interested in selling the content and services that go with it. Lenovo and Huawei are the biggest winners of 2016, taking fourth and fifth spots respectively, being the only companies in the top 5 whose market share actually grew.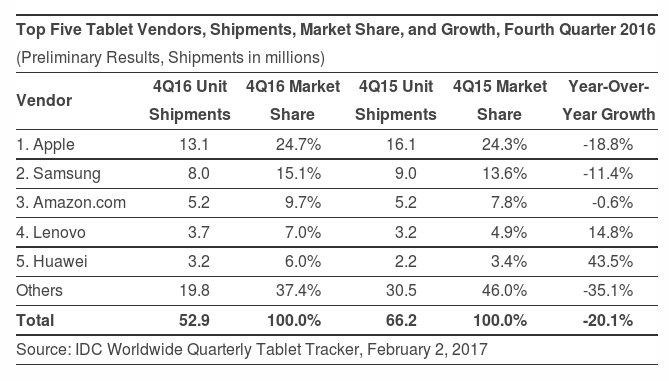 Overall, the tablet market is still in a decline. IDC notes a 20% decline in year-over-year numbers based on the fourth quarter. Strategy Analytics is a bit more forgiving with a 9% drop for the same period. This decline was despite the shift from plain slate-type tablets to 2-in-1 detachables. IDC purposely excludes "convertible" tablets, that is, those with permanently attached keyboards that fold into tablets.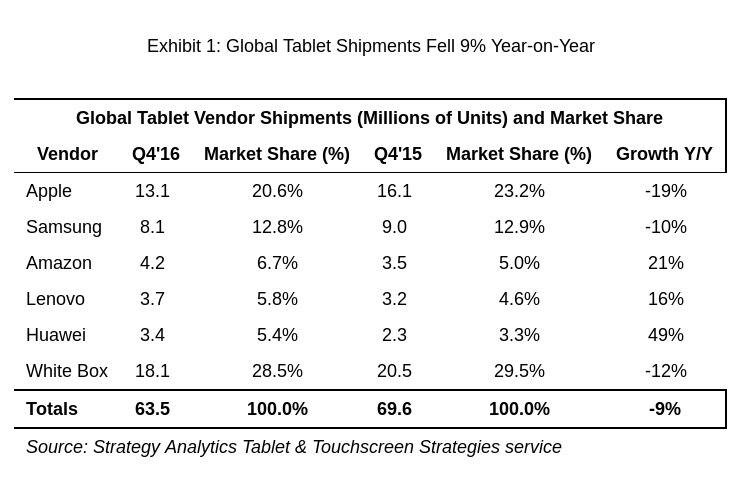 IDC suggests that part of the decline is due to current heavy hitters, particularly flagship products and detachable tablets, showing their age. Apple's iPad Pro, for example, only accounted for 10% of its sales. There are, however, new models promised to arrive later this year, though probably too late to pull up the stats for the next two quarters.
SOURCE: IDC, Strategy Analytics