10.5" iPad Pro in 2017, with flexible AMOLED in 2018, says Kuo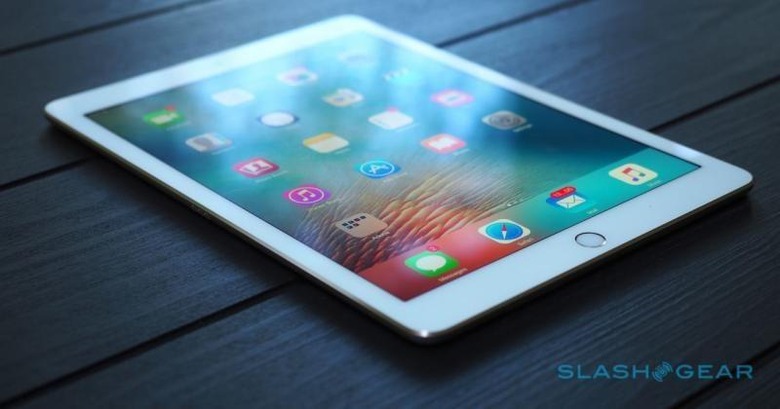 Despite the iPad Pro line, specially the 12.9-inch model, somewhat reinvigorating the iPad market, Apple's tablets suffer the same malady as the rest of the tablet industry, with declining sales and even faster declining interests. Which is why Apple's future iPads continue to be the subject of speculation or wishful thinking. And even the renowned Ming-Chi Kuo is not immune to that. According to the analyst, Apple is set to unveil iPads that will break the mold, including a 10.5-inch model next year and one with a flexible AMOLED screen in two years' time.
Android tablets are myriad in their sizes, but Apple's iPad have been painfully consistent through the years, with 9.7 inches as the baseline size and an 7.9-inch for a mini. It was only with the first iPad Pro that Apple dared to add a new number, 12.9 inches. And it seems it will dare again next year.
10.5 inches isn't a huge jump from 9.7 inches, but the implications are subtle. It takes the iPad Pro closer to a small laptop size and is exactly the size that Microsoft's smaller, non-Pro Surface 3 bears. The tablet will supposedly also run on a new A10X chip, the tablet-sized version of an A10, the latter expected to power the iPhone 7 due next month.
If the size change weren't unbelievable enough, Kuo also says that, come 2018, Apple's iPad Pro will be sporting a new screen technology. Not just an AMOLED screen, mind you, but a flexible AMOLED screen. It is definitely a very strange turn, considering Apple is expected to switch to AMOLED for iPhones only next year. An experimental flexible screen definitely sounds incredible, in both senses of the word.
That said, Kuo predicts that, until that flexible AMOLED iPad Pro hits the market, Apple will continue to suffer declining iPad sales throughout 2017. But if Apple does manage to pull off a new kind of tablet in 2018, before (or even after) Samsung reveals its flexible, bendable devices, then the iPad might very well enjoy a new surge of popularity and sales.
VIA: Apple Insider