Samsung Chromebook Plus goes on pre-order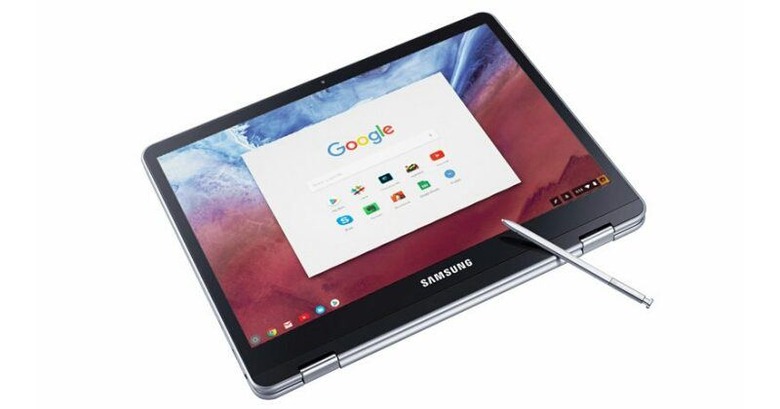 We may receive a commission on purchases made from links.
Chromebooks are definitely enjoying some publicity of late. Starting with the announcement of full support for Google Play Store, in other words Android, apps, the device class has gotten a fresh round of new devices, some more exceptional than others. The Samsung Chromebook Plus is definitely one of those. Announced at CES 2017 last month, the pen-toting, high-end convertible computer is now available for pre-orders, with a shipping schedule slated for a few weeks later.
The Samsung Chromebook is not your typical Chromebook. Whereas most of the device category, with a few exceptions, tote only mid-range specs, the Chromebook Plus, and especially its upcoming Pro cousin, are geared for performance. This Plus model, in particular, has a 2 GHz hexa-core "OP1" ARM processor custom-made for Chromebooks. This is accompanied by 4 GB of RAM, and a high-resolution 12.2-inch 2400x1600 display that folds back to form a tablet out of a laptop.
One very unusual feature of this Chromebook is its support for the S Pen, Samsung's Wacom-enabled active stylus. This turns the Chromebook Plus from a mere computing device to a creative one. This goes hand in hand with Adobe's new Android apps that have been specifically optimized for this use case.
And, yes, the Chromebook Plus has that same Google Play Support right out of the box. While Google promises that all Chromebooks will get that feature eventually, there's still something to be said for something that comes built-in.
There is a price to pay for all that, however. The Samsung Chromebook Plus is easily one of the more expensive Chromebooks in the market. No specific launch date has been given yet, but the device is now available for pre-order from Samsung, Amazon, and Best Buy with a $449.99 price tag.