MacBook Pro with Retina Display delays ease to 1-2 weeks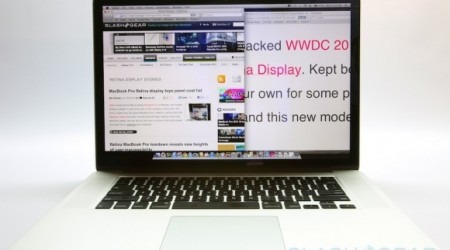 Supplies of Apple's flagship MacBook Pro with Retina Display are easing, after huge demand for the high-resolution notebook pushed shipping times to 3-4 weeks post-launch. Online orders for the MacBook Pro are now shipping in 1-2 weeks according to Apple, though the non-Retina Pro is still turning around orders in 24 hours.
It's still unclear whether Apple was caught by surprise with demand for the new Retina Display MacBook Pro, or if supplies of the components involved have proved troublesome. As the most expensive MacBook Pro in the line-up – priced from $2,199, and replacing the 17-inch model – Apple could have expected its order book to be quieter than it has turned out to be.
However, there has also been talk of supply chain issues around the high-resolution display itself, which could have meant Apple struggled to deliver its orders. Either way, the bottleneck is apparently easing, though if you desperately need a MacBook Pro with Retina today, it's still probably easiest to call around local Apple Stores to check for on-hand stock.
You can find our full review of the MacBook Pro with Retina Display here, along with a comparison with the also-updated 2012 MacBook Air. Meanwhile, Apple is reportedly readying a 13-inch MacBook Pro Retina version, at least going by leaked GeekBench test results.
[Thanks to everyone who sent this in!]