MacBook Pro Haswell Refresh Tipped For September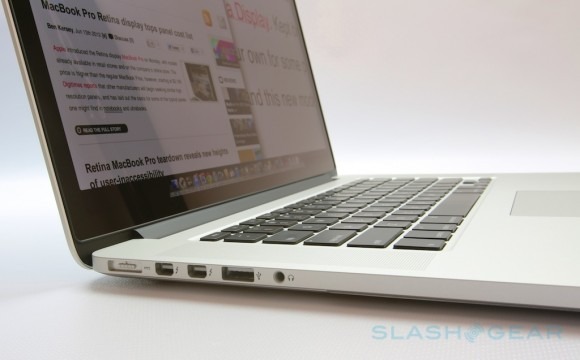 After the WWDC 2013 boost given to the MacBook Air range with Intel's 4th generation Core processor technology, it would appear that the end of Summer is appearing as the most likely landing spot for this team-up with the MacBook Pro. What better time to bring this Haswell action in a FULL reboot than the push for both Apple's mobile and desktop operating systems in the second half of this year? It may well be the (still unofficial) September 10th event where this all goes down.
While Apple's smartphone-based operating update is still set to roll out in iOS 7 (more than likely inside this next month), it's OS X Mavericks that we're speaking of with the launch of the MacBook Pro with Haswell. With 4th generation Intel Core processor technology at the heart of all of the MacBook Pro's main competitor notebooks on the market today, it's only a matter of time before this architecture comes to the highest-powered Apple notebook lineup aside their newest operating system (still in testing at the moment.)
Word from a Thursday report by supply chain monitor EMSOne suggests that China's many distributors will be making the move for MacBook Pro upgrades soon.
With the launch of the Haswell-packing MacBook Air (2013) earlier this year, Apple made clear their intention of taking full advantage of the power savings this generation offers up. Leaked benchmarks for the MacBook Pro suggest that the Intel CPU architecture will be running aside the company's Iris Pro 5200 GPU technology – decidedly in opposition to either AMD or NVIDIA GPU options built-in.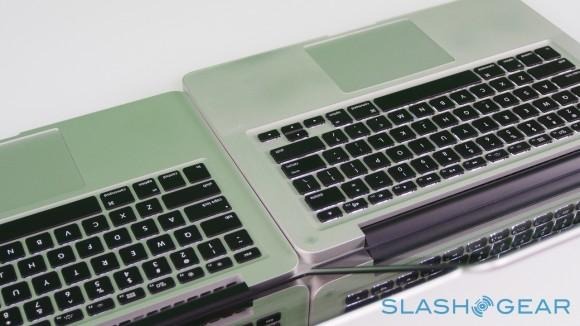 We've also got the Mac Pro to look forward to for this year – packing so much processing power you'll wonder how you ever worked with just a notebook before. Stay tuned and have a peek at the MacBook Pro timeline below to see where the line is today and where it's going soon!
VIA: Apple Insider