Look out Google: HERE Maps for iPhone and Android incoming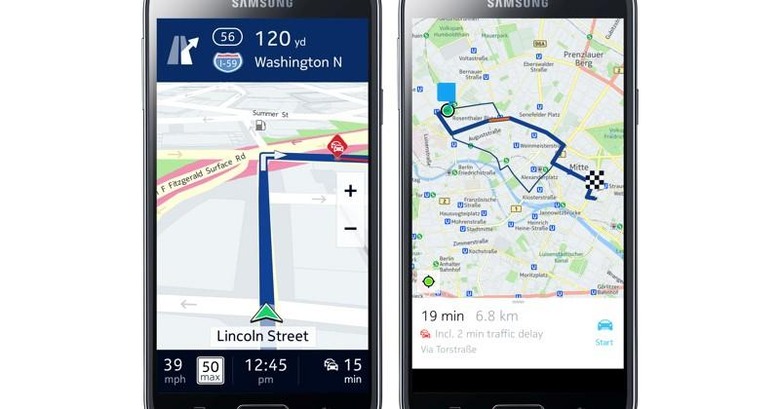 Nokia's HERE mapping app is coming to iPhone and all Android devices, a native app to take on Google Maps and Apple Maps as the Finnish firm refocuses on software and services. The HERE Maps app follows a deal with Samsung to put the navigation system onto Tizen-powered smartwatches, complete with offline maps and turn-by-turn instructions for driving, walking, and public transportation, even when you don't have a data connection.
That deal, it turns out, is only the start of HERE's ambitions. The iPhone and Android apps are due to be released before the end of 2014, exec Sean Fernback told the WSJ.
"Google Maps is a good solution for many, their maps work very well," Fernback conceded, "but it has looked the same and done the same for a long time."
Nokia attempted a version of HERE Maps for iOS back in 2013, in the aftermath of the Apple Maps debacle. However, it was merely a window to its web-based map platform, and as such paled in comparison to native mapping apps; the company pulled it from the App Store in December last year.
Since pushing development of HERE Maps for its Lumia smartphones first and then, after a deal with Microsoft, Windows Phone in general, Nokia is taking a second shot at rival platforms.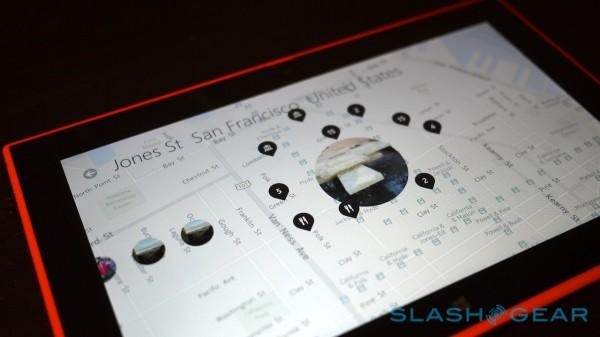 Its advantage stems from its investment in Navteq, which HERE has built upon with features like live traffic monitoring. SlashGear went behind the scenes at one of HERE's traffic centers earlier this year, where teams monitor huge quantities of road data to pipe real-time updates into its app and a number of web-based mapping services.
Meanwhile, HERE is also working on HD Map technology, super-high-resolution and data-packed cartography that opens the door to smarter self-driving cars and more.
HERE Maps for iPhone and Android is expected to be released as free downloads later this year.
SOURCE WSJ