Samsung HERE for Android deal sidelines Google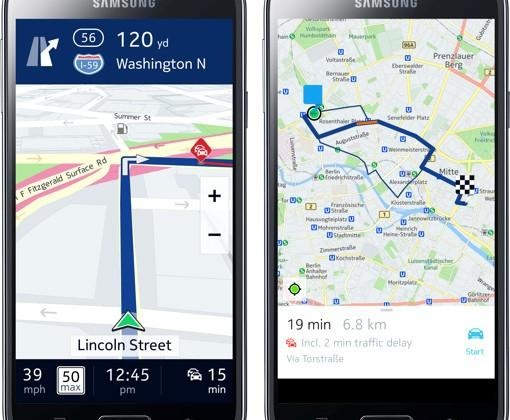 Samsung has cut a deal with HERE, the Nokia navigation provider, to release HERE for Android, an alternative to Google Maps. We'd noted the HERE-powered turn-by-turn navigation on the Samsung Gear S yesterday, but at the time the significance of the software and services agreement wasn't quite clear: this is Samsung doing its level best to oust Google, and affects all Samsung phones not just a niche smartwatch.
On the Gear S, HERE for Android will supply maps and directions – both online and offline – for the smartwatch. As you'd expect, there's a special wearable-friendly UI, though even with the relatively small 2-inch display you can still browse the map and set a destination from the watch itself.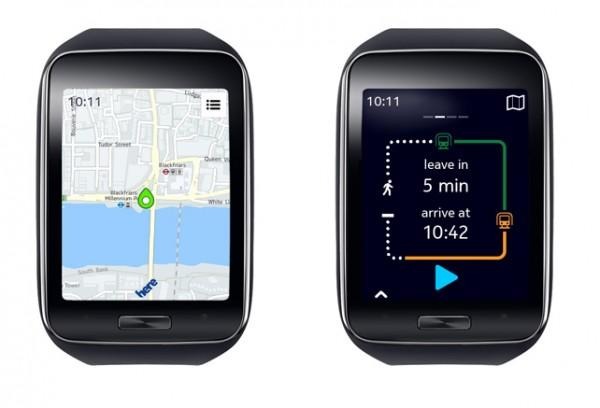 After that point, there's walking and public transportation navigation offered, and you can cache the maps on the smartwatch itself for those times when you don't have a data connection.
However, HERE for Android is about more than that. Samsung is paying the Nokia company for its app and services – despite Google Maps being a free part of Android – because it gives the South Korean firm extra freedom from Google. Google Maps may be free, but that's only if you toe the Android line, after all.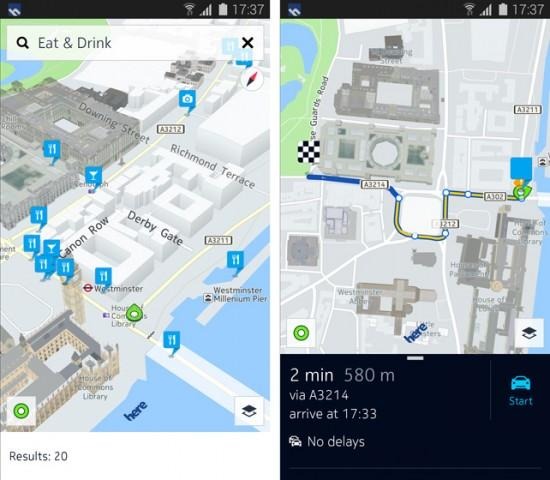 As we've seen from HERE on Windows Phones, there'll be full download support for map databases on a country/region basis, all free to the end-user. Driving, walking, and public transit navigation is supported, along with basic offline search for POIs or more detailed information if you have a data connection.
Going online also brings in live traffic – using the data curated by the HERE team we visited earlier this year – and real-time transit information. Saved locations can be shared as "Collections" and synchronized on other devices and with other people.
Of course, Google Maps is still an option if you're a Galaxy phone user, but HERE is the default on Tizen and, if you want to pair a Samsung Tizen smartwatch with your Android phone, you'll need to be using it on the handset too.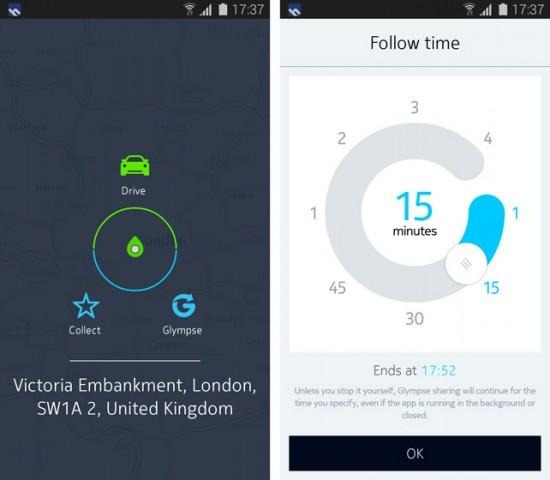 That helps with features like synchronizing routes, so that you can pre-program your destination and choose the exact path you'll take on your phone, and then pass that information on to the watch.
There's also integration with location-sharing service Glympse, and a Samsung Car Mode which will use voice-controlled directions with HERE for Android.
HERE for Android will arrive for Galaxy smartphones when the Samsung Gear S goes on sale, which is expected to happen in October. It'll be a free download.
SOURCE HERE