Look closely: This is the GoPro HERO5, Karma drone, and Osmo-rival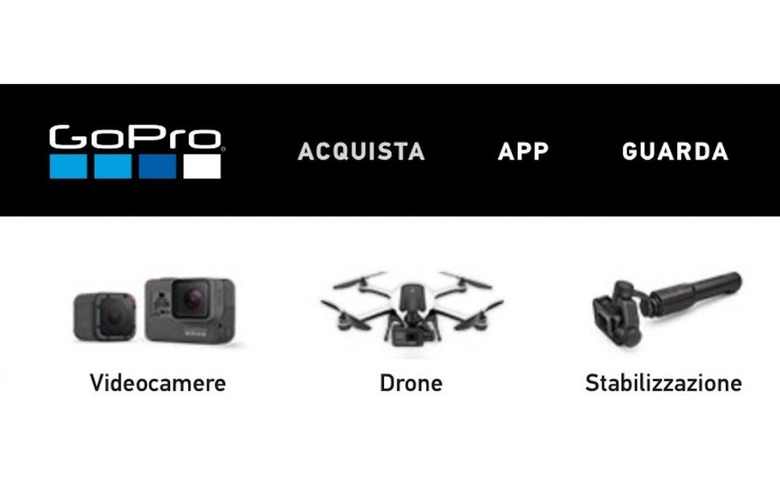 GoPro isn't quite ready to officially show us either its new HERO5 action camera or its Karma drone, but you can get ahead of the schedule with a quick glimpse of what the company has in store. An update over at the Italian GoPro site has prematurely confirmed what both camera and drone look like, as well as a new stabilizing accessory.
The pictures – which are only visible when you hover over the "products" link on the GoPro Italy homepage; different graphics are used elsewhere in the site – are definitely on the small side, so you'll probably have to squint to make out anything more than the basic shapes.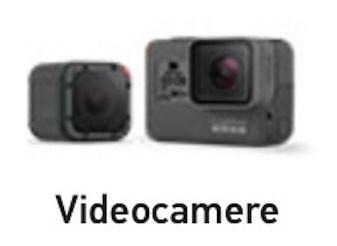 Still, it's enough to tally with the rumors we've been hearing about the HERO5, which looks set to be a somewhat more sober affair than the current HERO4 line-up.
Grey in color, it'll have a larger, protruding lens assembly and – if a previous leak pans out – a different touchscreen interface on the back.
Other rumors have suggested that HERO5 will use voice control, allowing users to instruct the camera to take photos, record videos, and highlight clips among other things without having to touch it directly. That could come in handy if you're wearing gloves or other sports gear, or if the camera is mounted in a waterproof case or in a difficult-to-reach spot.
As for the drone, GoPro has been talking about Karma since last year, though isn't expecting to launch the flying camera platform until the 2016 holidays.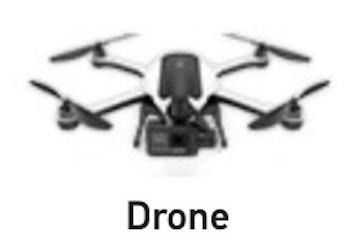 Detail on the drone has proved scant, with GoPro teasing only camera stabilization and 4K video recording, along with other "revolutionary features" that, according to CEO Nicholas Woodman, will make it "much more than a drone".
From the tiny thumbnail spotted today, the camera itself looks much akin to a HERO5 slung under the nose of the drone. It's mounted on what looks like a tilting, rotating gimbal; unclear is whether it's fixed, as DJI does with the 4K cameras on its high-end Phantom and Inspire drones, or can be swapped out.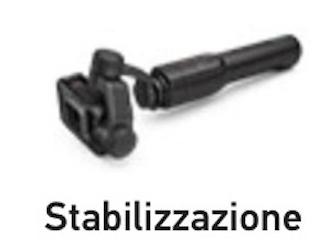 Finally, there's a stabilizing mount for a GoPro, which is presumably much like DJI's Osmo. Again, it's unclear if the HERO5-like camera mounted on the handheld gimbal is fixed or removable; the latter would arguably make more sense.
We'll presumably find out more in the coming weeks, when GoPro decides it's time to officially take the wraps off its new holiday line-up.
VIA Konrad Iturbe
SOURCE GoPro Italy