Karma is what GoPro named its drone, coming 2016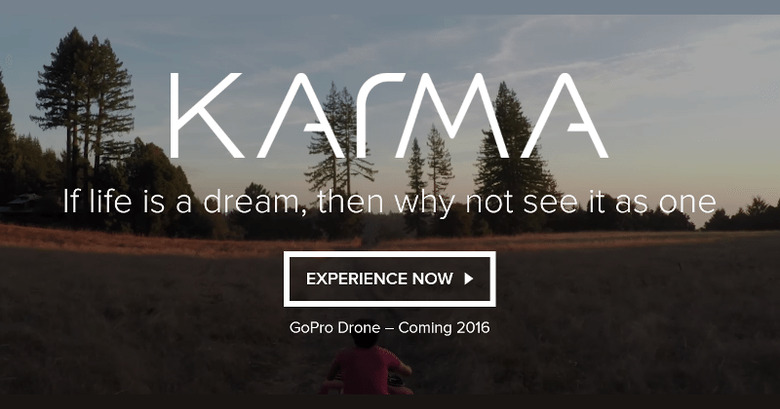 It seems that all the pieces are set and GoPro is ready to take to the skies in just a few months. It has finally given a formal name to its first direct entry into the growing drone market. GoPro Karma, as it is now known, is set to take flight in 2016, but much about it remains unknown and GoPro has done the almost impossible and has kept much of the drone's details under wraps up to now. Something that smartphone makers probably need to learn how to do better.
The name of the drone is almost fitting. Some equate "karma" to "fate" and it is perhaps GoPro's fate to have drone of its own by now. Its action cameras have been one if not the most sought out video equipment to be mounted on drones. With the growing number of drones out there, as well as the growing competition in the action cam market, it seems only fitting that GoPro create a packaged deal of it own.
Not much is known about the GoPro Karma except possibly for 4K resolution video capture and both drone and image stabilization. That last part seems to be a bragging point for GoPro, as its last teaser tried to prove how stable the footage from the Karma would be, raw and without post-processing. Other than that, the rest of the drone is left up to the imagination and to our dreams.
One thing we can expect is that it's going to be pricey, which won't be unusual for a professional quadcopter plus action camera. That said, GoPro would be entering into an almost crowded market where it might be known for cameras but not for drones. When in 2016 is anyone's guess at this point, but if you sign up for updates, you could be one of 100 lucky winners of a free drone. That is, if it is your karma.
SOURCE: GoPro