GoPro's "revolutionary" Karma drone won't land until 2016 holidays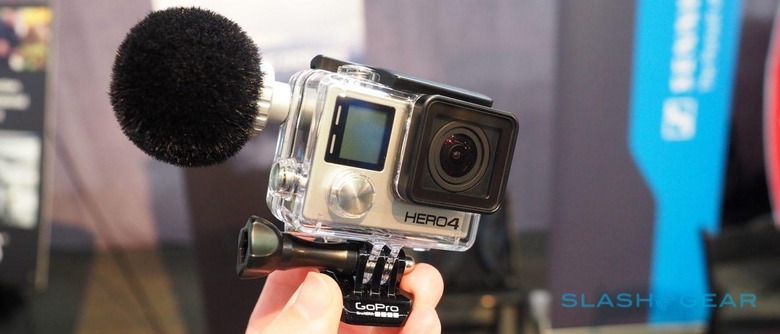 GoPro's Karma drone won't reach the market until the 2016 holiday season, the company has confirmed today, as it announces dire Q1 financial results. The action camera maker saw revenues almost halve year-on-year for the January through March 2016 period, hitting just $183.5m versus $363m in the same period a year ago.
The company has blamed inventory write-down and excess purchase commitments for legacy products for part of the fall, estimating the non-GAAP gross margin could've been almost four points higher than the 33-percent recorded had that $8m one-time charge not been recorded.
All the same, non-GAAP gross margin in Q1 2015 was a heady 45.2-percent.
Speaking of Karma, GoPro's upcoming drone, CEO Nicholas Woodman is still upbeat. "[While] we had to make the difficult decision to delay our drone, Karma, the upside is that Karma's launch should now benefit from the holidays," he pointed out today.
As for the cause of the delay, that's down to Karma's "revolutionary features" Woodman said during the financial results call, which he promises will make it "much more than a drone."
Exactly what that means in practice is yet to be confirmed, with hardware details in short supply. Teasers in December suggested camera stabilization and 4K resolution, though GoPro is tight-lipped on how Karma will differentiate itself from popular models by DJI and others.
One possibility is leveraging GoPro's growing investment in 360-degree video. The company's Omni rig – which combines six cameras into a 360-degree shooting system – will ship in August, with video support from the GoPro VR platform.
Meanwhile the GoPro Odyssey promises even greater video immersion, with 16 cameras combining for huge, panoramic stereoscopic scenes.
If Karma can leverage that stereoscopic or 360 know-how, it could help distinguish the drone from rival, single-camera systems. It's also possible that twin cameras could help with things like autopilot object avoidance, allowing Karma owners to spend more time composing scenes and less time worrying about actually flying.
We won't know for sure until later in the year, and until then the company says that it'll focus on its new developer platform and continuing to push the HERO4 and its other remaining action camera models.