GoPro Odyssey is a 16-camera VR rig priced at $15k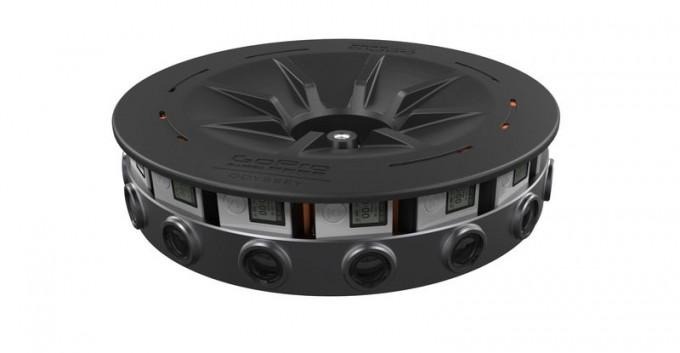 Back in May at Google's I/O conference, GoPro unveiled a 16-camera virtual reality rig intended to work with the new Google Jump platform. Now, the camera-maker has announced the final version, known as Odyssey, which is available for purchase. That is, if you have $15,000 in spare change on hand. And if you're a professional content creator and producer." And GoPro accepts your application.
While the price might seem insane for amateur video producers, it's actually pretty reasonable considering all the equipment involved. The Odyssey comes with 16 of GoPro's Hero 4 Black, their current flagship camera, which cost $500 individually. The rest of the package includes the circular rig with camera mounts, all the necessary cables, a microphone, a Pelican case that holds everything, and special Google software.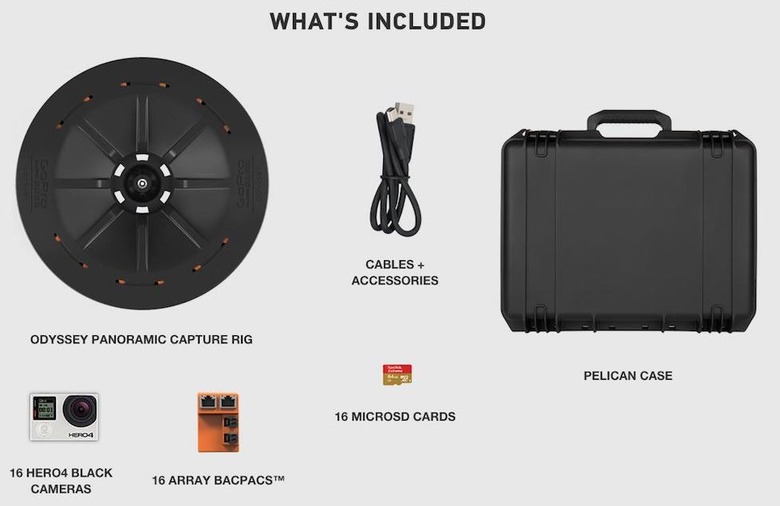 Assemble all the hardware together and you get a rig that shoots 2.7K video in 4:3 aspect ratio. That software, however, combines all the footage into 360-degree 3D video at 8K resolution and 30 frames per second, creating one of the most immersive experiences possible for viewers.
Videos can be watched through a smartphone with Google's Cardboard to get the stereoscopic/3D experience, or on the YouTube website/app for a non-3D view. You can see a sample video below if you're using the Chrome browser, and press the ASWD keys to move the viewpoint.
Potential buyers can submit their application on GoPro's website, however they need to reside in either the US, Canada, UK, the EU, Japan, or Brazil.
SOURCE GoPro