Logitech made Apple's Pro Display XDR a special 4K webcam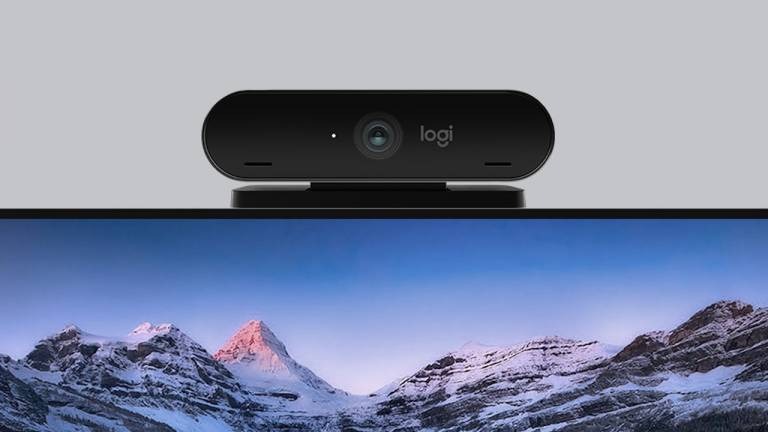 Your $5k+ may get you Apple's fanciest monitor yet, but look closely and you'll see that the Apple Pro Display XDR doesn't have a webcam – a gap Logitech plans to fill. The Retina 6K panel isn't short on pixels but Apple opted to leave out a camera, not so much as a cost-cutting exercise but one that recognized where the Pro Display XDR was likely to be used.
After all, studios working on unreleased movies and other footage probably don't want a camera brought into the room, and so if you want to use something like FaceTime with your Pro Display XDR you'll need a standalone camera. Logitech's 4K Pro Magnetic Webcam isn't the only one that will work, but it may well be the sleekest.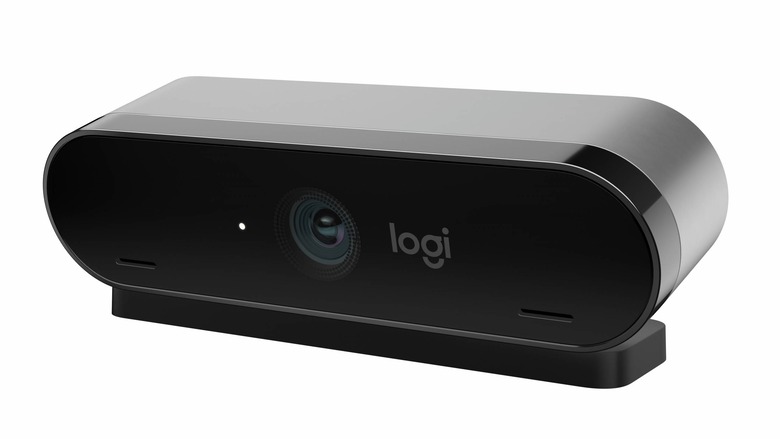 It attaches magnetically to the top bezel of the Apple monitor, and then can be tilted up and down depending on where you're sitting in relation to its 32-inch panel. It plugs in via USB-C; Logitech includes two, one 3.5 feet long, and a lengthier 6 foot version.
As with other recent Logitech webcams we've seen, there's 4K Ultra HD resolution at 30 fps, together with HDR for better balance and contrast in your video. Logitech's RightLight 3 system, meanwhile, promises to smooth out the impact of poor lighting or even direct sunlight, which might otherwise wash out the scene. If you'd rather tweak the levels manually, there's Logitech's Camera Settings app.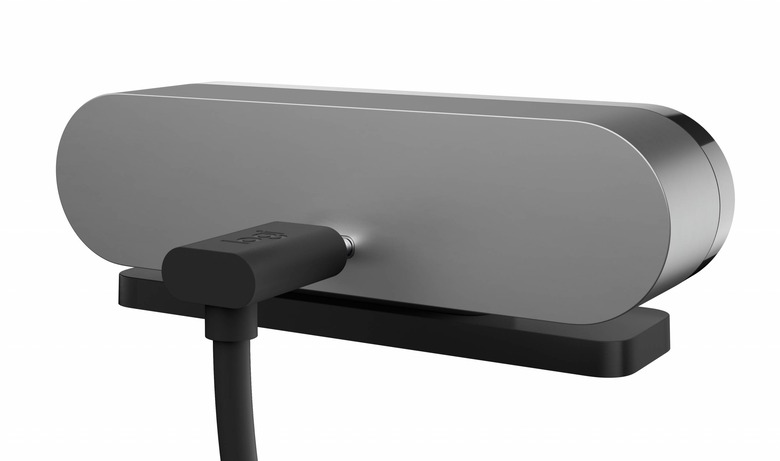 That offers control over things like brightness, color intensity, and contrast, as well as video settings. There's support for 1080p Full HD at 60 fps, for example, along with 720p at 90 fps.
Interestingly, Logitech says that its magnetic mounting plate is actually strong enough that even if you rotate the Pro Display XDR into portrait mode, it'll stay attached. The video feed will automatically rotate to suit, too. The lens has an 82.1-degree horizontal field of view and 52.2-degree vertical; there's autofocus and – in Full HD mode – a 5x digital zoom. To either side there's integrated dual omni-directional microphones, with noise cancellation.
While the Logitech 4K Pro Magnetic Webcam may be designed for the Apple Pro Display XDR and a new Mac Pro, that doesn't mean it's the only pairing that will work. The 16-inch MacBook Pro is also compatible, Apple says, along with the 2018 or later MacBook Pro, the 2019 iMac, 2019 iMac Pro, and a 2018 or later 13-inch MacBook as long as you're also using an eGPU.
Somehow, sitting on top of a $5k+ monitor, the $199.99 that Logitech is asking for the 4K Pro Magnetic Webcam suddenly doesn't seem so significant. Heck, you could get two for the cost of a set of wheels. It's available to order now, and will also be sold in Apple Stores.