Apple's new Mac Pro has gone up for order, with the flagship macOS computer bringing along the new Apple Pro Display XDR – and its fiendishly expensive stand – for the ride. Announced earlier this year, the new Mac Pro is a stark departure from its predecessor, though also a nod back to classic models before that – and the reasons users liked them.
Gone is the cylindrical design of the previous Mac Pro, with its clever cooling system that was unfortunately based on a vision of expansion that never panned out. In its place is a far more traditional casing, at least at first glance.
The upright tower is punctuated by special cooling holes, which look almost like 3D-machined turbine blades (or, if you're feeling less generous, leave it looking a little like a cheese grater). That case slides down onto a sturdy stainless steel sub-structure which supports plenty of internal expansion. It's something Mac Pro fans had been begging for, and Apple finally relented.
As you'd expect, there's no shortage of power. The entry-level processor is an 8-core Intel Xeon W running at 3.5GHz, but Apple has 12-, 16-, 24-, and 28-core versions to choose between. The top-spec processor is Intel's 2.5GHz Xeon W, with a full 56 threads.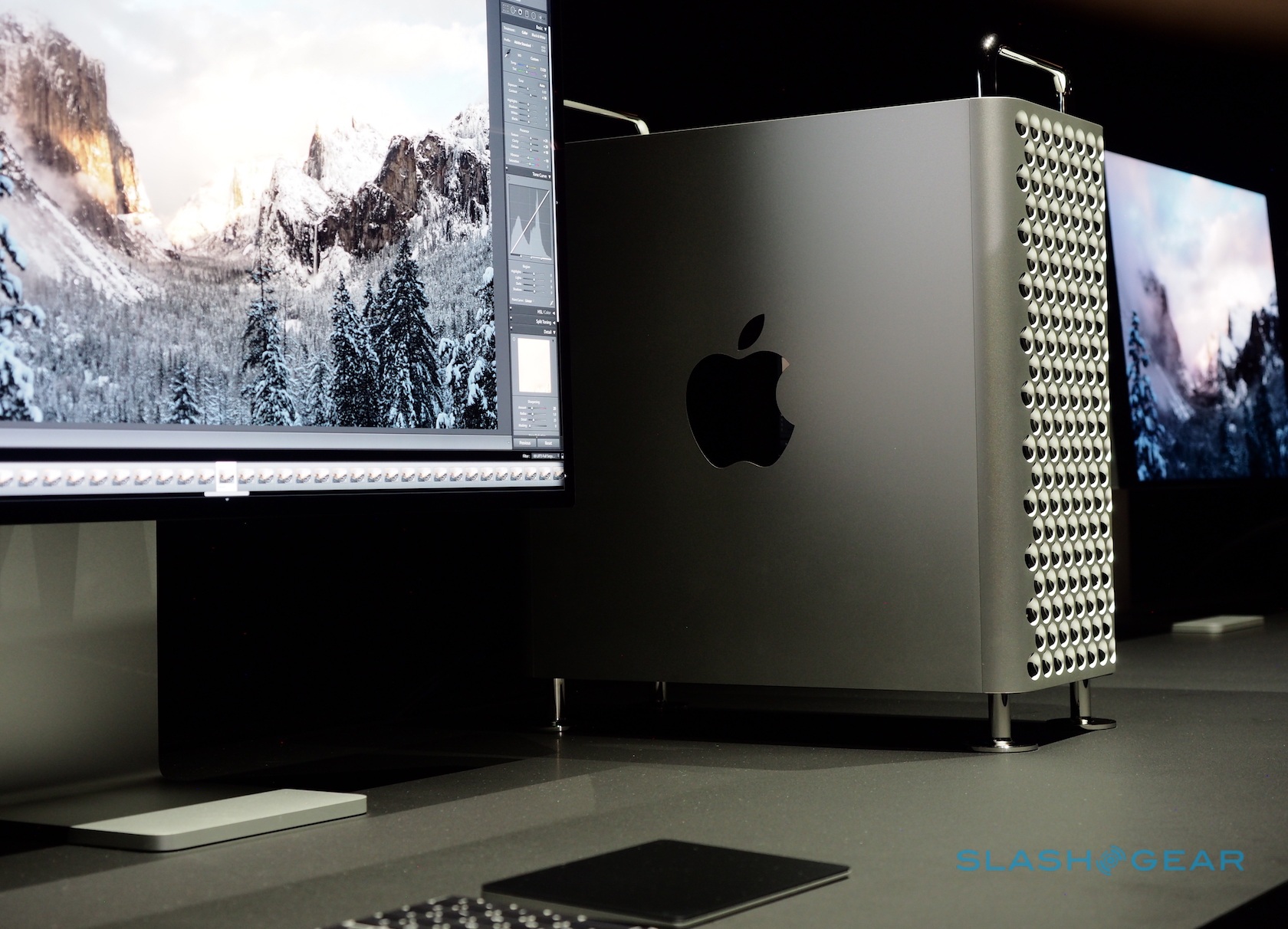 It can be paired with up to 1.5TB of DDR4 EEC memory, spread across twelve DIMM slots. On the graphics side, there's the option of up to four GPUs, packaged into what Apple is calling MPX Modules. Each can contain up to two GPUs, using AMD's Radeon Pro 580X, Pro VEGA II, and Pro Vega II Duo chips. A 1.4 kilowatt power supply makes sure everything keeps ticking.
In total there are eight PCI Express slots – some of which will be taken up with MPX Modules, mind – and the option of Apple's Afterburner card. That's an accelerator designed for things like ProRes and ProRes RAW. Storage is up to 4TB, and it's all SSD-only.
Pricing for the 2019 Mac Pro kicks off at a heady $5,999. Orders placed now will ship in 1-2 weeks, Apple says. As for the rack-mount Mac Pro, that's still "coming soon."
Apple Pro Display XDR
The Pro Display XDR isn't solely intended for pairing with a new Mac Pro, but it's hard to imagine a desktop without one. Still, Apple's professional-level monitor can be used with a MacBook Pro or something else, courtesy of Thunderbolt 3. That's assuming your wallet is deep enough.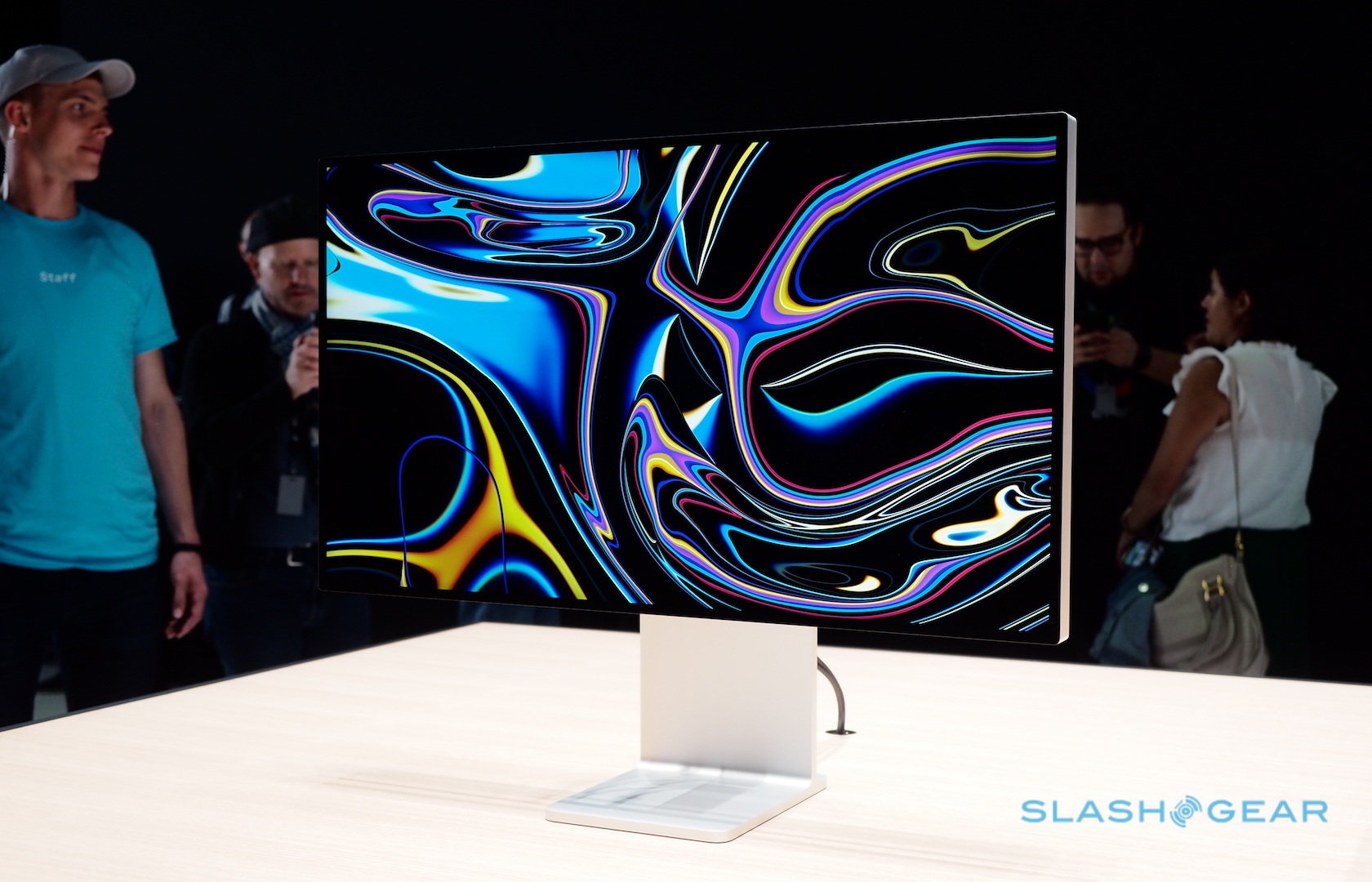 It clocks in at $4,999 for the standard glass version and $5,999 for the nano-texture glass version. If you want the matching stand, that's another $999. Alternatively, a VESA Mount Adapter is $199.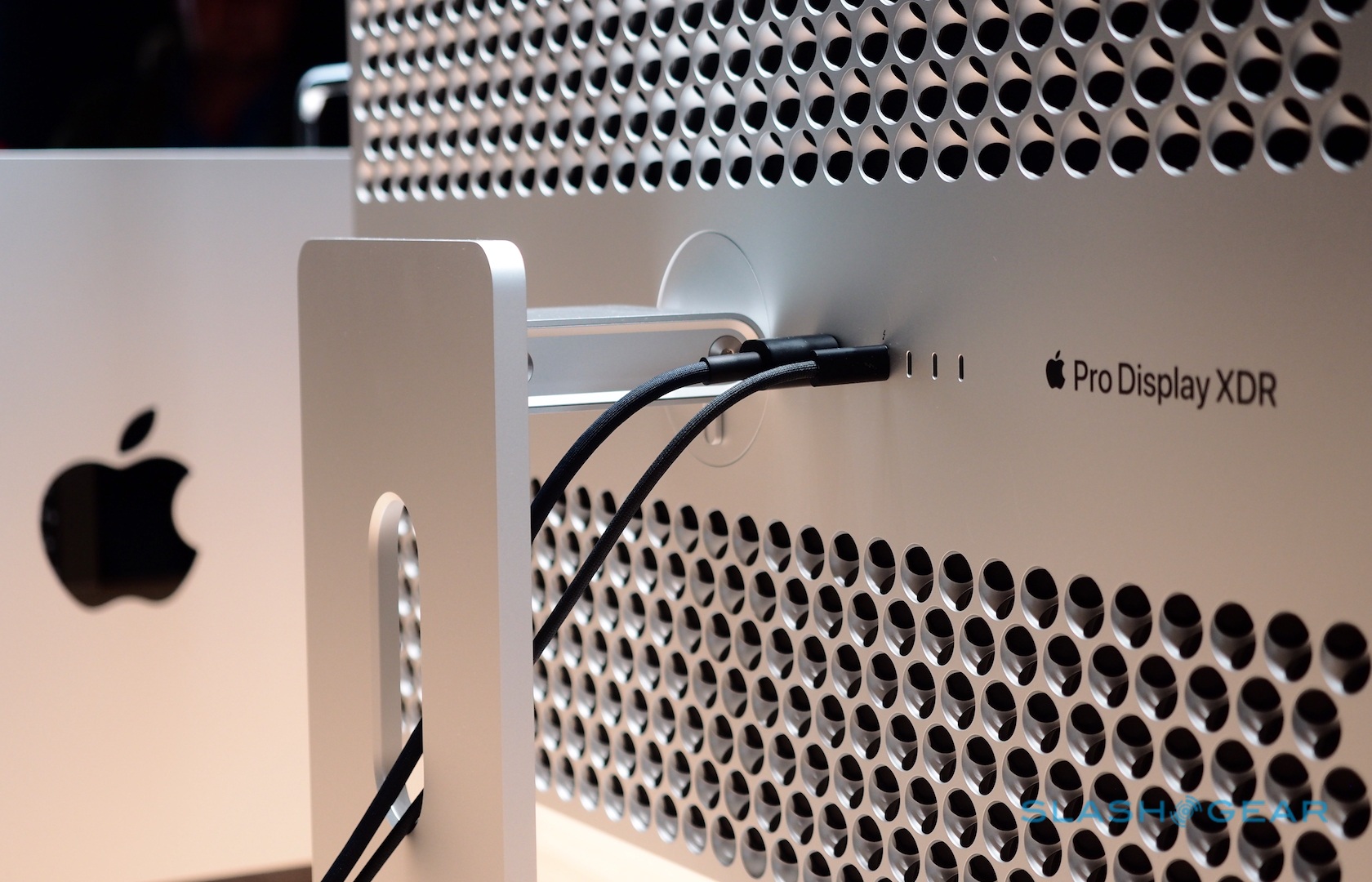 For your money you get a 32-inch IPS LCD display running at 6016 x 3384 resolution. That supports 1,000 nits of sustained brightness, or 1,600 nits of peak brightness; it has a 1,000,000:1 contrast ratio, and P3 wide color gamut support. The same sort of True Tone color-matching technology used in Apple's recent phones and tablets is borrowed for the desktop monitor, too.