Local Motors' 3D-printed car "Strati" up close with NVIDIA DRIVE CX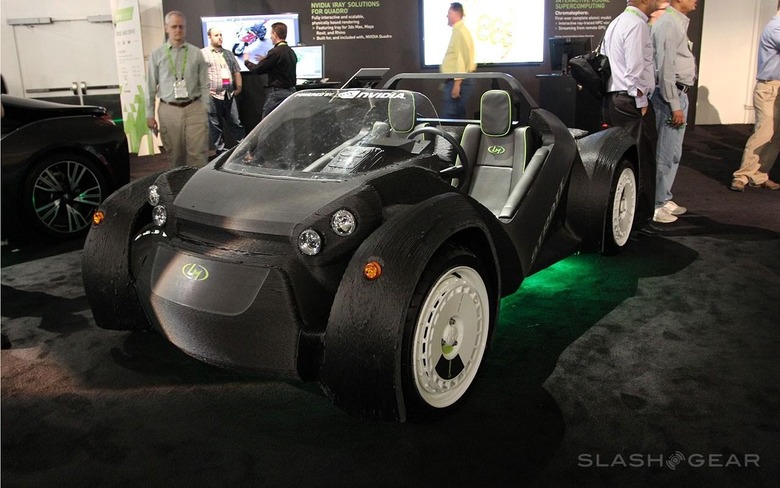 Today we've gotten the opportunity to get up close and personal with the world's first 3D-printed car, "Strati" by Local Motors. This vehicle is being shown this week with NVIDIA DRIVE CX inside – that's a digital cockpit computer only just announced this January at CES 2015. Before this showing, the Strati used a slightly more traditional dash – today it's using a lovely flat display immediately in front of its wheel with graphics the likes of which a road-ready vehicle's never seen before.
The 3D-printed parts of this vehicle have been printed with ABS plastic that's reinforced with carbon fiber. Material for the experimental process was donated to Local Motors by SABIC. Local Motors suggests that "everything on the car that could be integrated into a single material piece has been printed.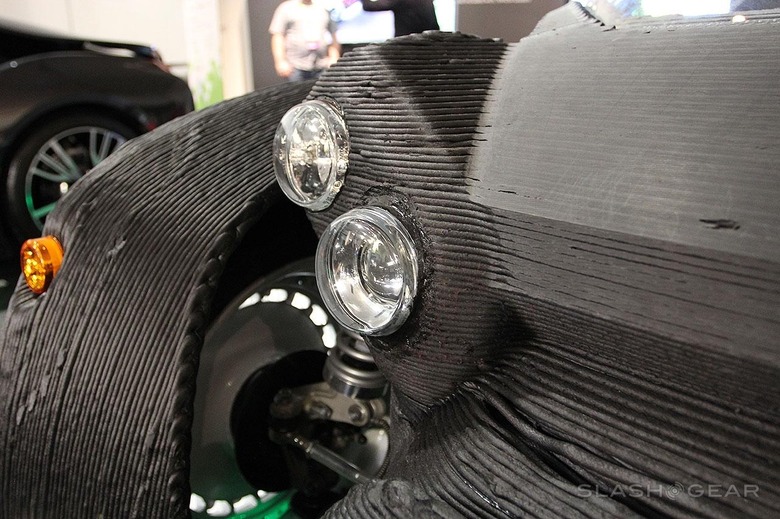 3D Printed (all one piece)
• Chassis / Frame
• Exterior Body
• Some Interior Features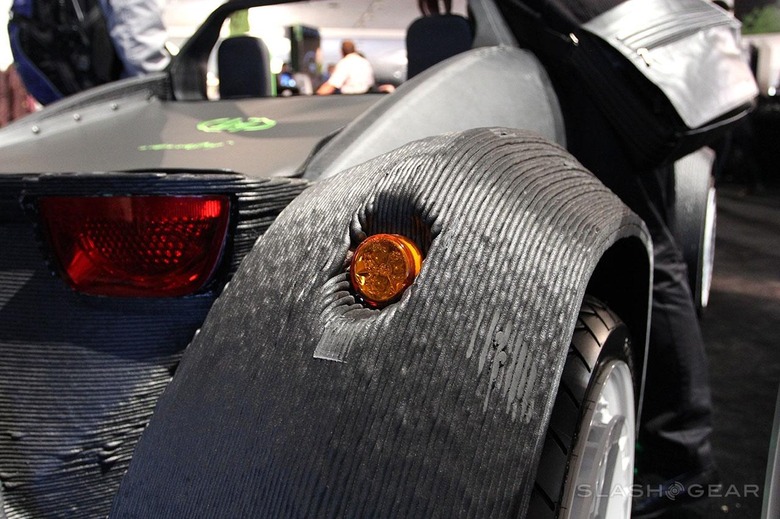 Fun Fact: Mechanical components of the vehicle, including battery, motor, wiring, and suspension, are "sourced" from Renault's Twizy. Have a peek at our Renault Twizy driving experience from back in 2013 to get a better idea of what that "bonkers" vehicle is all about.
Local Motors suggests they'll be bringing 100 "microfactories" around the globe "in the next 10 years." They suggest that each one of these factories will "create 100+ jobs" and will be located near urban centers.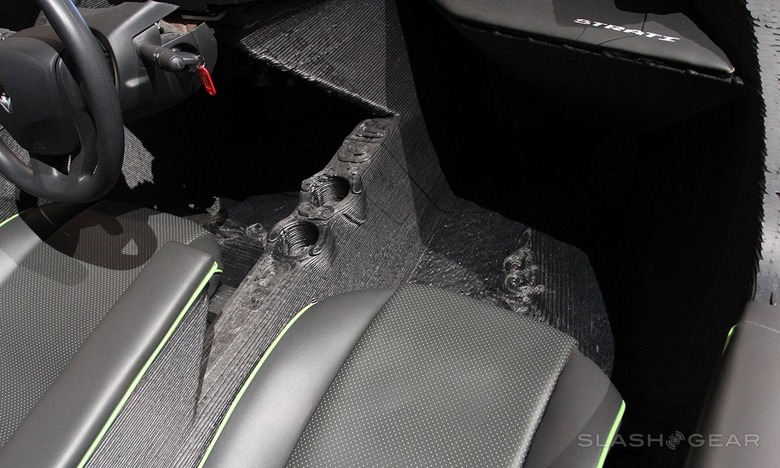 Though this vehicle has driven around before, this is the first time we're seeing it with NVIDIA DRIVE CX inside.
NVIDIA DRIVE CX is a digital cockpit computer, one that's able to run 3D navigation (as you'll see in the center of the panel in the video above), digital instrument clusters, natural speech processing (for voice commands), and image processing (for driver assistance).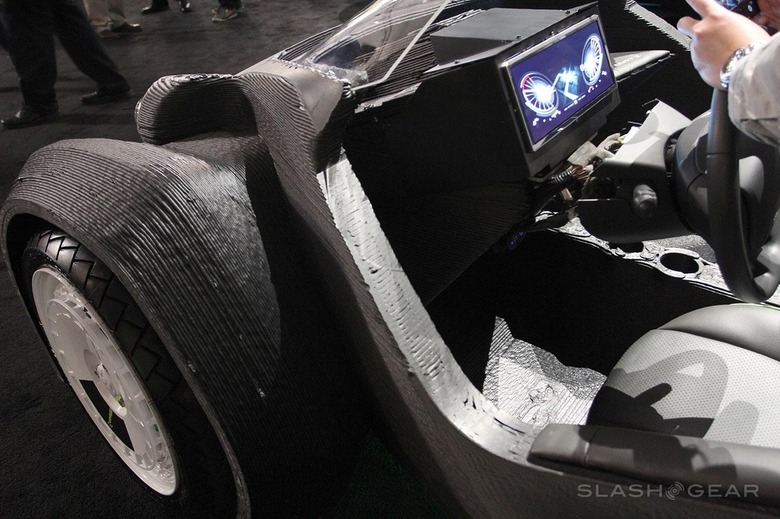 NVIDIA's suggested that this is "a platform solution to get to market faster with the lowest total cost" – right up Local Motors' alley.
You won't be able to buy this vehicle for a while – you can register interest with Local Motors now, and stick around SlashGear's Car hub for more information through the future.
More info: Local Motors