Licensing BB10 is desperation; Then again, RIM's desperate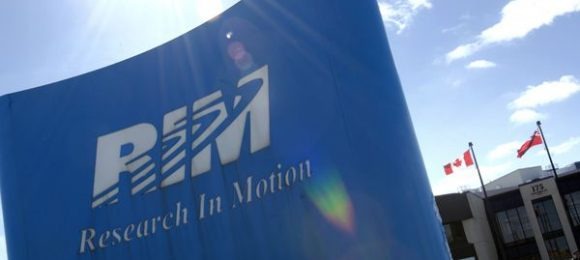 "If you can't beat 'em, join 'em" goes the old saying, but beleaguered RIM seems to have decided on its own interpretation: "If you can't beat 'em, license to 'em." Talk of RIM sweet-talking rivals like Samsung and HTC into adding BlackBerry 10 to their line-up of supported platforms has resurfaced, with Jefferies & Co. analyst Peter Misek suggesting that the great Canadian software coax has already begun. Question is, who'd fall for it?
"We think some of this has already been started with RIM likely agreeing to license Blackberry 10 to Samsung, HTC, and possibly others.This would help create a critical mass for the ecosystem and maintain RIM's monthly service revenue; however, it puts more pressure on the hardware business in the short term. Longer term, it possibly gets people hooked on the RIM ecosystem and may in fact allow them to sell more BB 10 handsets (if they are able to create compelling handsets)" Peter Misek, analyst, Jefferies & Co.
Unfortunately, just as was the case when the rumors surged previously, it's hard to see where BB10 might slot into either Samsung or HTC's ranges. Note, Misek says RIM is "likely agreeing" to a licensing deal, not that either rival has expressed much interest. Samsung has plenty on its plate already, with Microsoft chasing it for more Windows Phone motivation and Android devices flying off shelves; it even has to spend some time on its own homegrown platform, bada, which has proved strangely fireproof among the 2011 OS cull.
HTC, meanwhile, is increasingly struggling to find its place on shelves, with last year's less-than-successful scattergun approach – a different handset for just about everybody – apparently prompting a rethink at HQ. The "Quietly Brilliant" strategy this year is a few great devices, we're told, rather than a whole lot of mediocre ones, and the combination of Android and Windows Phone is likely enough to satisfy that remit without BB10 getting a look-in.
[aquote]Any appeal for Microsoft is likely to be a wholesale acquisition[/aquote]
Who's left? Microsoft and Nokia may be embroiled in their own persistent rumors of smartphone divisions changing hands and clandestine CEO ninjas inveigling the Finns and breaking them down from the inside, but there's still been time for suggestions that the pair has looked curiously at RIM too. Any appeal for Microsoft, though, is likely to be a wholesale acquisition – buying its way back into the enterprise market share it used to part-dominate with Windows Mobile – rather than using software someone else controls.
In the meantime, RIM's co-chairs need to bite the bullet and step back, allow in an independent chairperson if only to temporarily placate the investors. You can understand the reluctance: Mike Lazaridis isn't just the co-chair and co-CEO, he's RIM's founder. I'd wager there's a copy of the Steve Jobs biography on his nightstand, the pages documenting Steve's return to floundering Apple and how he turned it around against the odds the most thumbed of all.
Sticking to your guns, fighting the naysayers and rescuing a situation everyone else had given up on is a common trope in the media. That's reasonably straightforward if you're a plucky boxer down on his luck: spend a few weeks in the gym with a motivating soundtrack of soft rock and you might just make good in the ring. It's not so straightforward when you're trying to convince the buying public and an increasingly dissatisfied enterprise to stick with your phones in the face of the all-conquering iPhone and a metric ton of Android devices. You can put the Rocky theme on repeat for as long as you like, but not giving customers new phones until the end of the year isn't a way to turn around your bottom line today.
There's anecdotal evidence that enterprise customers haven't given up on BlackBerry, if only because of the hassle involved in transitioning to a different system, and we'll get a chance to see where RIM is up to at Mobile World Congress next month.  Could a little more communication from Lazaridis and Balsillie about BB10's true progress be enough to tide those customers over the next few difficult quarters? It's not ideal, but it's potentially less platform-cannibalizing than, say, licensing out BBM to rivals or becoming nothing more than a software house dependent on per-handset fees. With the knives out, RIM needs to stick to its strengths and resist the temptation for quick fix deals. Desperation is an effective motivator but often produces lousy long-term results.