LG's own-design H13 Smart TV chip debuts fabless silicon ambitions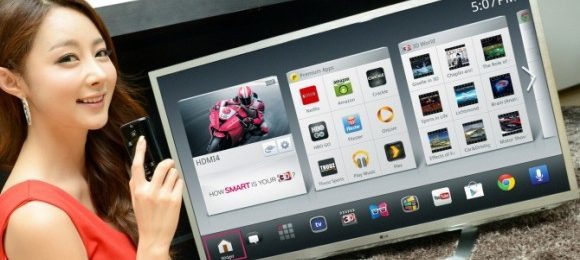 LG plans to follow in Samsung's footsteps by designing its own ARM processors, execs from the company have confirmed, with the first example – the LG H13 – set to debut in a Smart TV at CES 2013 next month. The H13 has been designed by LG but will be built for the company by TSMC, The Korea Times reports, a 28nm chip expected to use ARM's Cortex A15 architecture as Samsung adopted in the Exynos 5250 and used in the Nexus 10 tablet.
However, the Exynos 5250 is a 32nm chip, which could mean LG's version is more power-frugal than its counterpart's silicon. The H13 – the "H" referring to "Home Entertainment" as per its use, and the "13" a reference to the year 2013 – will be followed by chipsets for mobile devices, with LG apparently devoting around 550 of its designers to developing a mobile application processor.
When, exactly, that chip might arrive is unclear, though LG's chip design team as a whole amounts to around 900, the company has said, which means not-inconsiderable resources are being devoted to the mobile side. That is arguably more challenging than chips for TVs, which can generally count on a stable power supply with no concerns about undue impact on a battery.
What OS the new Smart TV will run is another mystery. LG currently offers Google TV based models, and recently updated its range to v3.0. However, there have also been whispers of a webOS-based model in the planning for CES 2013, which would eschew Google TV in favor of a customized version of Gram.
Where LG's strategy differs from that of Samsung is in production. LG is what's known as a "fabless" semiconductor designer, relying on a third-party to actually manufacture the chips themselves; in contrast, Samsung both designs and produces its own chips, as well as assisting other companies – such as Apple – in producing chips for rival products.
That degree of independence has helped Samsung secure the number one spot in the Android device league, edging ahead of rivals by piecing together high-profile devices from the best its various chip, display, memory, connectivity, and other divisions can come up with. LG has begun to follow suit – its Optimus G, the basis for Google's Nexus 4, cherry-picks key components such as the display from LG's own production lines – but has so far been reliant on third-party chip designs.
[via Android Authority]