LG Open webOS smart TV planned for CES 2013 as Google TV sidelined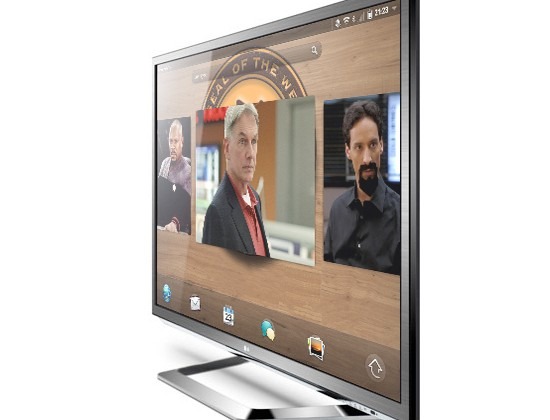 LG is tipped to be developing a webOS-based smart TV, using the open source platform in favor of Google TV, after concerns about the Android-base OS' momentum. The deal has seen LG dispatch engineers and prototype hardware to HP's Sunnyvale Gram facility, webOS Nation's source claims, with the goal of showcasing the first models at CES 2013 in January.
Although both LG and HP apparently signed an agreement some time ago – back in June, in fact – to collaborate on the project, there are still some wrinkles yet to be ironed out. Most obvious (and likely to actively frustrate users) is boot time, with Open webOS taking some time to load up; tablet and phone users might be willing to suffer such a delay, but those settling down on the couch are probably not.
To address that, LG's L9 motherboards – which use a dualcore processor, and are found at the heart of existing LG smart TVs – have been sent over to HP's engineers for testing and trialling software tweaks. What could end up being the solution, it's said, is a TV that only shuts off the display when put into standby, with the processor actually remaining on in the background for a subsequent instant-resume.
Hardware isn't the only challenge, however. Open webOS would replace LG's NetCast platform, and needs smart TV-focused apps to cater for that challenge. Netflix is one cited example, with a player apparently being build in Enyo (the platform's application framework), as well as other web-connected widgets and apps for YouTube, Pandora, and other services.
As for why LG is pushing ahead with Open webOS rather than sticking with Google TV as it previously announced, it's a complex one. The Korean company is apparently uncomfortable with Google's demands for using its platform, and turned off by its slow adoption overall; meanwhile, the ever-present specter of Apple and the longstanding chatter of an Apple smart TV has pressured LG into taking precautionary steps of its own.
Those steps will need to be shared with HP/Gram, of course, but with the $1.2bn acquisition of Palm still yet to produce tangible benefits to pacify shareholders, Open webOS poses more potential for tinkering and modification.