LG Updates Smart TV Line To Google TV 3.0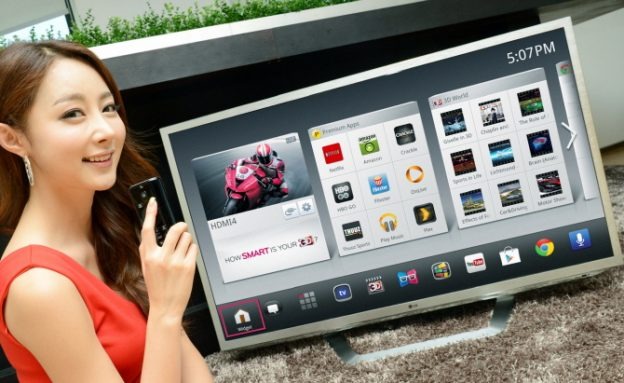 Yesterday Google announced a big update for Google TV, adding features like voice search and new, rebranded movie and TV guide called PrimeTime. The first devices to receive the update would be LG's line of Google TV-equipped G2 televisions, and the company has certainly delivered right away, announcing that LG televisions are the first to receive the 3.0 update.
LG smart TV owners will now be able to search for content using nothing but their voice. Google TV gives you access to all kinds of video content, from places like YouTube, Netflix, Hulu, and Google's own Play store, which has over 150,000 movies and TV shows available, so a voice search feature makes a lot of sense in order to make it easier for users to search and find what they want.
In addition to voice search, Google TV has rebranded and renamed its TV & Movies application to "PrimeTime," as well as overhauled and updated the quick guide to let users find other video content without having to navigate away from what they're currently watching. The quick guide makes it easier and less obtrusive to search for shows and movies.
LG smart televisions also come with OnLive, the cloud gaming service that lets you stream and play games without having to have a gaming console or powerful computer. The OnLive integration with LG televisions was announced back in June during E3 and the service offers over 300 games to choose from.