LG V20 Review: Stealing the Note 7's spotlight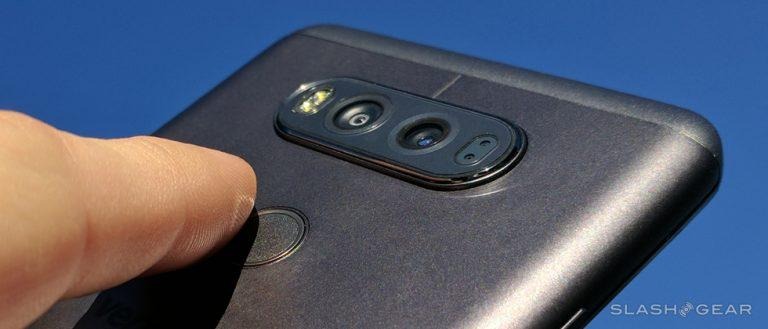 With the galaxy note 7 quite literally self-destructing and throwing Samsung's holiday plans into disarray, LG finds itself with an unexpected opportunity with the v20. Today we're aiming to provide a review helpful to both former Galaxy Note users and potential users curious about the ins and outs of this high-end smartphone. The LG V20 is a power user device, now we'll see if it's a device we can live with.
In the LG V20 is part of a line of smartphones LG has created to go above and beyond the average call of duty for a high-end phone. This device has everything the LG G5 has, but here LG ramps key elements up to 11. LG does not seem to be releasing this smartphone to compete with everyone-aimed phones from Apple or Samsung.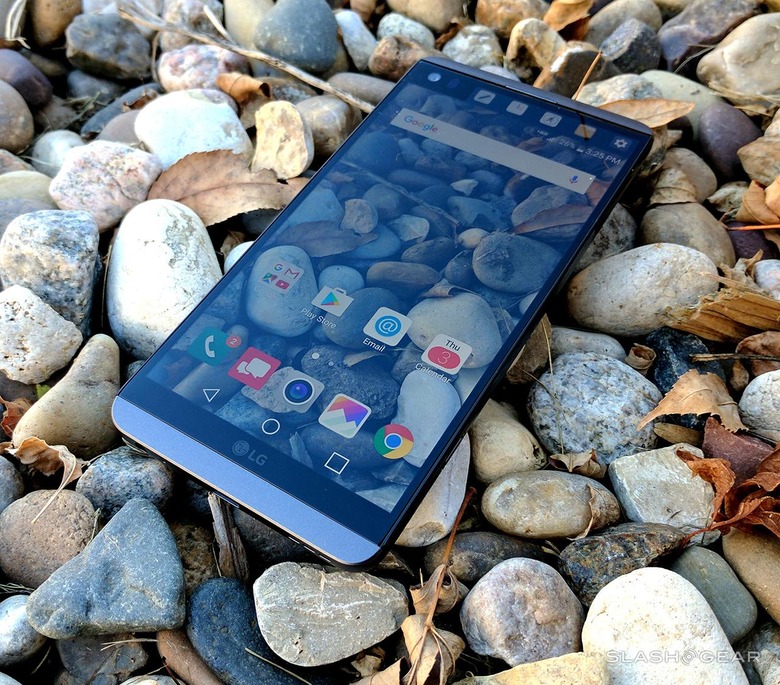 Instead, the LG V20 is a smartphone for people who love smartphones: those who proudly call themselves Power Users. The LG V20 is a phone for people who don't want the best device within a set cost barrier. This smartphone was made for people who want the most premium and unique smartphone on the market, full stop.
1. Hardware Quality
The LG V20's industrial design feels to me to give attention to functionality first, then form and comfort in use. It's almost as if LG was aware that the vast majority of smartphone users immediately pick up a case to protect their device, and therefore didn't fret too much about the looks. I feel the same way about Google's Pixel and Pixel XL: function comes before form.
In the hardware it's clear LG intended this device is for smartphone-loving power users. Once the back cover is off, an array of philips-head screws can be accessed. Repairs to this phone will likely be more realistic than in rival devices.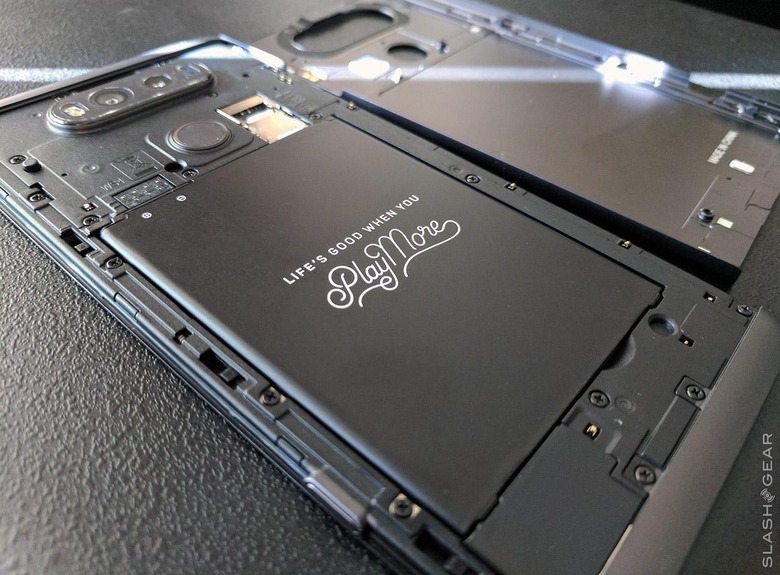 Likewise the SIM card slot and microSD card slot are right up top above the battery and easy to access. The battery is replaceable, too – and LG retains its street-cred for keeping it power-user-real. Once we see the battery we're reminded that LG wants us to look under the hood – they know their users appreciate good graphic design, too.
2. Primary Display
This smartphone has two displays, one just above the other. The smaller is just as much a touchscreen as the larger, more traditional display, and both function separately. Both displays work with the same gear aside from touch sensitivity, which is handled differently on each unit.
The main screen is a 5.7-inch IPS LCD display with 1440 x 2560 pixels. This means that we have a 513 pixels per inch density, all covered with Corning Gorilla Glass 4. It's exceedingly bright – almost too bright at times, in fact.
The display suffers from the opposite problem most phone screens have. That is that it doesn't seem to be able to get as dim as we'd like at night. Over the past week we've spoken to several other LG V20 users that've confirmed this – not that it's a big deal, but it's not just an isolated situation.
Most phones can't get bright enough for direct sunlight – this LG V20 does not have that problem.
3. Secondary Display
The secondary display on the LG V20 is not meant for the same standards as the primary display. Think of the secondary display as more of shape-shifting tool, able to summon and control multiple functions. The primary reason I've used this display – and the display on the LG V10 – is to flip switches in the dark.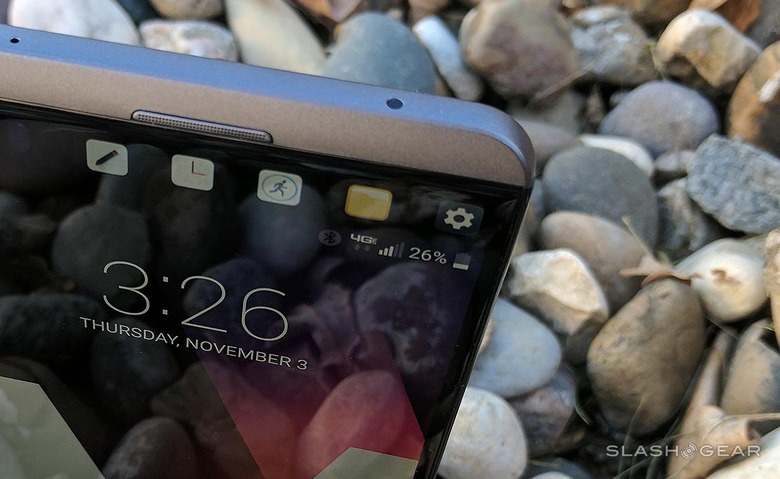 When I don't want to blast the brightness of the primary display when I'm in a dark room, I use the secondary display. I'll use it to turn my sound off, or check the time, or control music on the phone through my headphones. This secondary display does the same thing as Samsung's always-on display, but here it's even less obtrusive.
Inside some of LG's apps, this secondary display acts as an extended control panel. In the camera app, for example, the secondary display contains Auto, Manual Photo, and Manual Video Camera buttons. Apple may be making headlines with its Touch Pad on the new MacBook Pro, but LG's secondary display introduced the feature first on last year's V10. As with Apple, though, LG really requires the support of third-party app developers for it to be truly useful throughout the system.
4. Hi-Fi Audio DAC
The LG V20 has a fairly standard speaker system blasting out its bottom. Unlike some high-profile masqueraders that've released phones this year, the LG V20 isn't a visual trickster. This speaker system doesn't appear to pretend to have more speakers than it actually does, appearing here with only one speaker grille.
This single speaker is loud enough to listen to your occasional album whilst doing the dishes. It's not meant to be your go-to system for powering a college dorm-room full of kids. LG has included a Hi-Fi Audio DAC for that.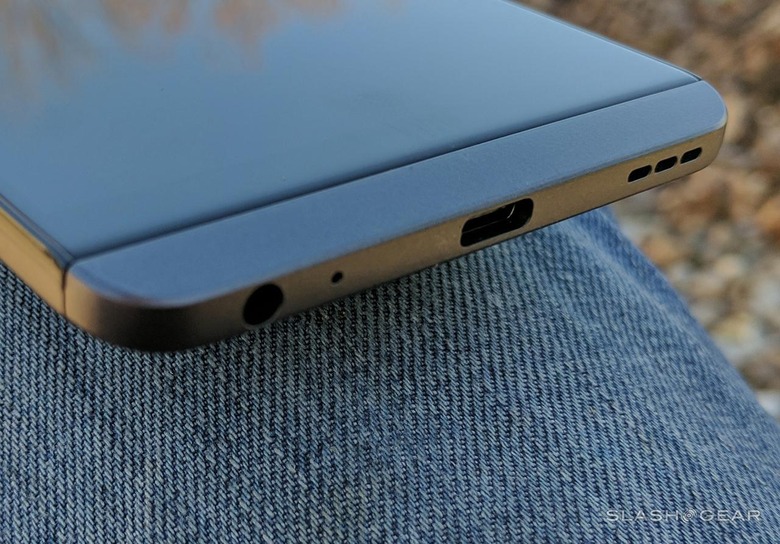 A DAC (Digital-Analog Converter) is a piece of hardware inside the phone that keeps the quality of audio as high as possible. It takes digital audio files and converts them to analog sounds through the LG V20's headphone port with high quality output for high-end speaker devices.
For the LG V20 out-of-box experience, this means the Bang & Olufsen earbuds included with the smartphone. Listening to the same audio file on this device and several others with as few external factors changed as possible, LG wins. It's difficult to say whether Samsung's Galaxy Note 7 would have sounded better because we no longer have one to test – and neither should you.
Generally it's a matchup between the latest hero HTC device and hero Samsung Galaxy device for headphone output quality. Right now LG is out ahead of the pack with the newest in DAC technologies from EES Tech (in the ES9218 Quad DAC). Audio quality doesn't get the same level of attention that display and camera technology do on smartphones, so we're pleased to see some competition around what's most pleasing to the ears.
5. Back-facing Camera
As it was with the V10, so it is with the V20 with a truly unique camera setup. Having two cameras – one standard-angle, the other wide-angle – makes all the difference when we're out hunting oddities to photograph. To show the quality of this camera setup, I've gone out to take photos of some offbeat locations and items.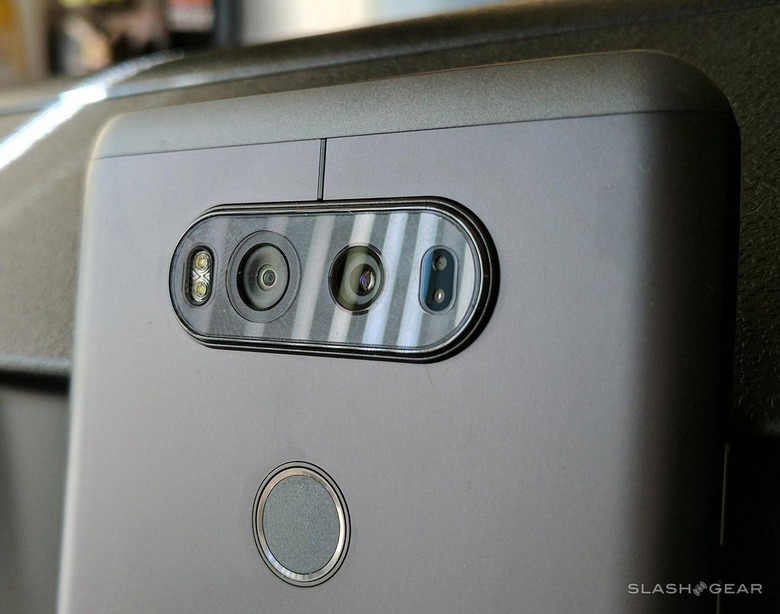 Important to note is the fact that I took a trip to take these photos with a non-professional colleague who will remain nameless. Some of these photos may or may not have been captured on semi-abandoned private property. As such, especially if you're a member of law enforcement, all credit for the capture of these photos goes entirely to my anonymous colleague.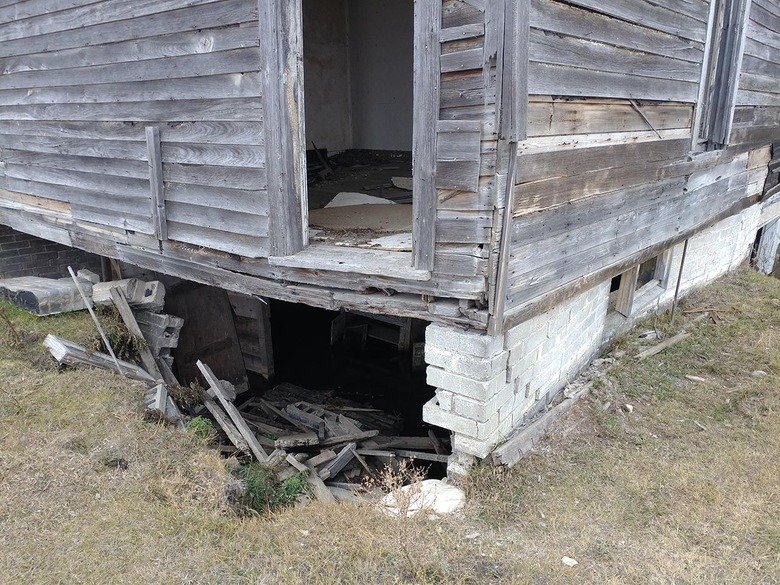 Above you'll see an example of a photo captured with the default non-wide-angle lens. Below you'll see an example of a photo in nearly the same spot captured with the wide-angle lens. Having the ability to capture scenes with such a wide angle comes in mighty handy in tight situations.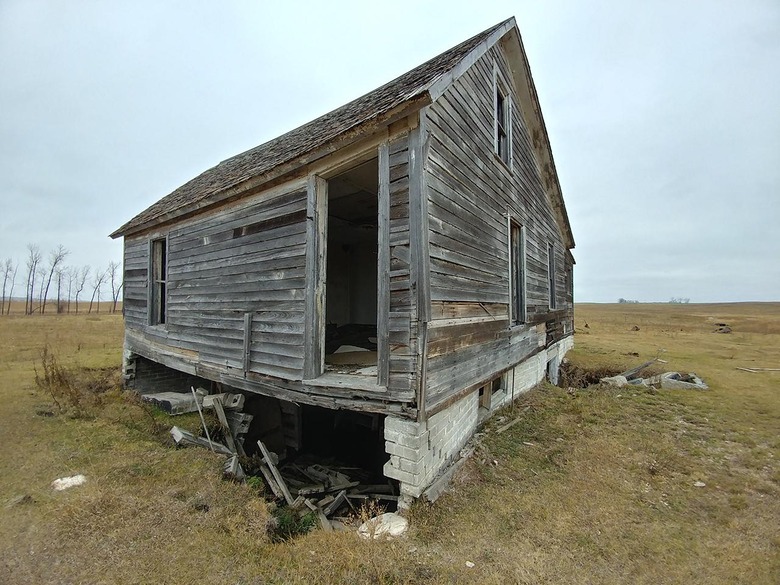 Quality in the wide-angle shots is a bit lower than those in the standard-angle – in most cases. Both setups capture photos that are extremely fine and easily compete with the nicest smartphone cameras in the field today. The only less-than-great element we've experienced is the fish-eye effect that doesn't always get corrected perfectly. But it's better than it was with the V10, and no other smartphone has a wide-angled lens as wide as this.
Several phones have been released recently with more than one lens attached to their backside. The iPhone 7 Plus has two lenses, one 12MP camera with an f/1.8 wide-angle lens, the other also 12MP with a 56mm f/2.8 lens. The LG V20 has one 16MP camera with an f/1.8 lens and OIS and one 8MP camera with an f/2.4 wide-angle lens.
Apple's setup aims for zooming without a lost of picture quality, helping you capture things that are far away. LG's setup instead allows you to see more of the environment you're in, extending the view of the camera in all directions. If I had to choose between these options, I'd go for LG's. I can always get closer to my subject, I can't always get further away.
Some concern has been expressed by several users about the fragility of the back-facing camera's outer glass cover. We have seen photos of this glass with cracks, but have not yet found the glass to be easily damaged on our review unit. We will continue to investigate and update if necessary.
6. Battery Life
We've gotten some mixed results with battery life thus far, and not only with time on stand-by. Stand-by with LTE active and the same apps installed and active has the Google Pixel XL lasting at least twice as long as the LG V20. In everyday use there's no truly fair way to compare the two, but we've not gone more than a full day with the V20 under most circumstances.
The LG V20 does have a replaceable battery, so buying another might be a good idea for people taking long airplane trips overseas. Otherwise charging the device every night while you sleep shouldn't be an issue for all-day use. Those who make particular use of streaming video – either on-demand services like Netflix and YouTube, or broadcasting with Facebook Live or Periscope – might struggle, however.
Wrap-up
The LG V20 is a smartphone made for people who love smartphones and for whom price takes a backseat to flexibility. No, it's not the most expensive smartphone on the market, but for the cash, you really need to know what you're getting – and what you're not. If you never use your smartphone's camera or listen to audio on headphones, the LG V20 probably isn't for you. If you do, it very well could be.
If, though, you already live in fear of being out of reach of an outlet, the V20's higher-than-typical power consumption could be a real problem. You sacrifice water-resistance in return for microSD and a removable battery, so you need to be sure they're truly priorities. Most importantly, you need to be willing to put in the effort playing with manual camera controls, setting up the secondary touch bar, and generally tweaking the V20 for it to deliver its best.
LG won't make the biggest splash in smartphones this year, but it has produced one of the best options for power users. With the demise of the Note 7, that's a segment currently feeling fairly under-served, and though the V20 may not tick every box, it's a powerful and flexible example of Android delivered in a different way to Google's vision with the Pixel XL.
The LG V20 is available from Verizon for $28 a month for 24 months or $672 full retail price. It's also available from T-Mobile for $769.99 USD, from AT&T for $829.99, or unlocked from NewEgg for $800 USD.