LG sets date for Voice Control Smart TV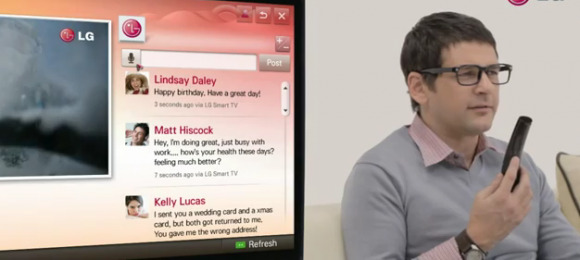 Today LG has announced that the Voice Control feature for their current line of Smart TVs will be activated by the end of April. This update will include all Smart TVs working with the Magic Remote, demonstrated in near full working order earlier this year at CES. These vivid, gigantic, and otherwise spectacularly impressive Smart TV units will soon have you asking if they'll please head to your favorite station to watch all your Thursday shows with great ease!
The key element here in what LG has presented for voice control thus far has been the Magic Remote, a smooth edged stick with the ability to work with motion control as well as traditional button pushing to work all of the functions on your LG Smart TV. With just 5 buttons and a litany of abilities, this little beast will have its software connection to the Smart TV models you've already got in your homes today.
Units released after April will also have this software update waiting for them right out of the box. This update should be a giant swipe at the rest of the Smart TV world, with Samsung and Sony having no real comparable service available at the moment. Will you be driven to work with Smart TV if you can speak with it?
CORRECTION/UPDATE: the voice war has begun, Samsung's on deck!