LG G3 Stylus leaks paint a disappointing picture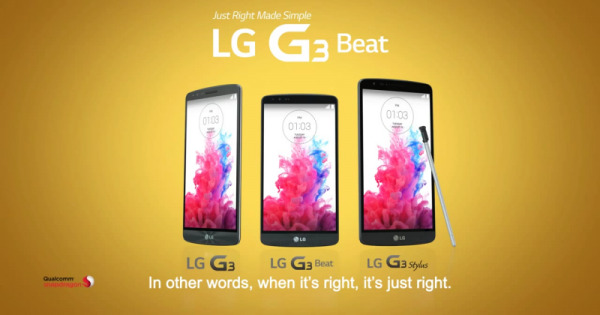 LG "accidentally" leaked the existence of, or at least plans for, a stylus-wielding G3 Stylus. Naturally, everyone immediately started to note, no pun intended, its supposed rivalry with Samsung's Galaxy Note family. If you have been keeping your hopes up that this would be the case, you might unfortunately find the latest leaks discouraging, portraying a smartphone that won't really be able to stand up to Samsung's equivalent.
Truth be told, the information from this so-called sources are conflicting and, depending on their proclivities, users might find themselves gravitating towards one or the other. An analysis of the UA (user agent) profile of LG's own website revealed a certain D690n, believed to be the G3 Stylus, with a disappointing resolution of 960x540 pixels. qHD or quarter HD, for short. Considering that the video that divulged the G3 Stylus showed a smartphone as large as or even larger than the LG G3, which clocks at 5.5-inches, that is quite a horrible combination.

Those rooting for the smartphone, however, might find comfort in a different set of specs coming from now popular Indian import-export tracker Zauro, source of many leaked specs of late. Here, the same D690n gets a more complete and more optimistic outlook. The screen is indeed larger than the G3 at 5.7 inches, but thankfully the resolution has been bumped at least to 720p standards. It is noted to run on a 1.3 GHz quad-core processor, have 1 GB of RAM, 8 GB of storage, an 8 megapixel front camera with Back Side Illumination (BSI) and a 2.1 megapixel front shooter. Korean media claim that the screen size will actually be 5.5 inches, but gives no further details. The good news is that they all agree that it will be running Android 4.4.

If any of these turn out to be true, then the LG G3 Stylus will be quite on par with giant mid-range phablets, which is to say, it won't be on par with Samsung's Galaxy Notes. It does, however, come a bit close to the first Galaxy Note, though the 5.7-inch screen might be more of a liability than a feature. It does seem to be quite in line with LG's recent rash of mid-range "G3" outings, starting with the G3 Beat/G3 S, the Verizon G Vista, and quite recently, the G3 A in Korea. Depending on price, execution, and software, the G3 Stylus might still turn out to be a viable and maybe even desirable option for those who want a stylus-toting smartphone coming from someone other than Samsung.
SOURCE: LG, Zauba, Korea Times
VIA: GSMArena