LG G3 Stylus ready to keep up with Galaxy Note 4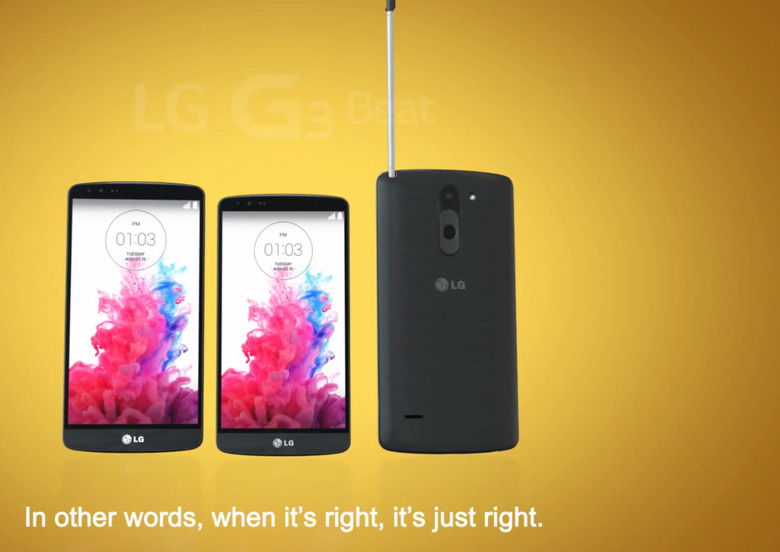 Just in time to keep up with the next Samsung Galaxy Note, LG has teased the LG G3 Stylus. This device is set to keep many of the same specifications as the LG G3 original, this time coming with a stylus that fits inside its body, much like the Galaxy Note or the couple of previous LG stylus-toting machines. This device will likely be released inside this month.
With the Samsung Galaxy Note 4 on the horizon – ready to be revealed and released inside of September, more than likely – LG will be quick to the gun with their own competition. This device appears to be rolling with the same size display as the LG G3 – already massive – with a body that's ever-so-slightly larger than its predecessor to accommodate the stylus.
LG will likely reveal this machine in full before IFA 2014 – that means inside of August. A quick-attack in the weeks before IFA 2014 where Samsung releases their Note will be positive for LG unless users find it necessary to wait and see what Samsung has to offer.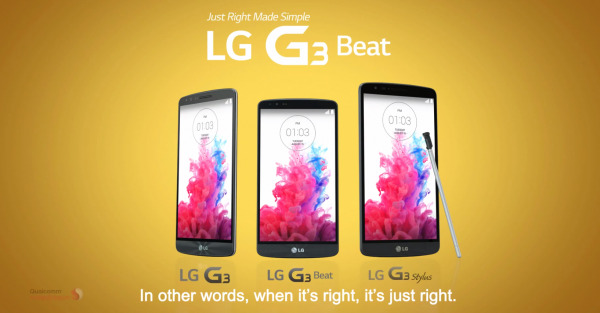 Alongside the LG G3 is also the LG G3 Beat – a "premium" experience with mid-tier specifications.
Have a peek at our LG G3 review to see more on what it'll mean to own a current-gen LG G3 family device. They're large, they've got the biggest and the best processors, and they've got displays that are so sharp, you'll never be able to go 720p again. Like a blur.