LG G3 product page appears on UK site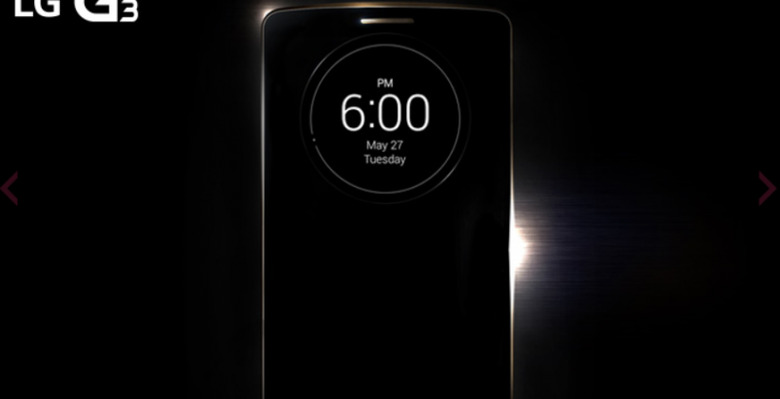 Ahead of the expected LG G3 launch next week, the maker's UK website has put up a product page for the upcoming smartphone, teasing that it is "Coming Soon" and including a rather abstract video that gives a brief glimpse of the handset.
It was expected the LG G3 would be unveiled at LG's late May event, which the video solidifies with an ending inviting the curious to its London event on May 27, stating, "LG invites you to the official unveiling of the LG G3."
Note: This trailer was first published last week.
Aside from that, the product page has no other details (except that it is model LG-D855) nor images, and the product support page turns up nothing. It is worth noting that the FCC just approved an LG handset model D850, which is thought to be the AT&T variant for the United States.
We've seen numerous leaks and tips about the upcoming smartphone over past months (check out the timeline below for more info), including press renders and silver, black, and gold versions appearing the Sunday before last. It is expected — though not confirmed — that the LG G3 will have a 5.5-inch display with a 534ppi resolution and will run on a Snapdragon 801 quad-core processor.
SOURCE: LG