LG G3 press renders show device in all its glory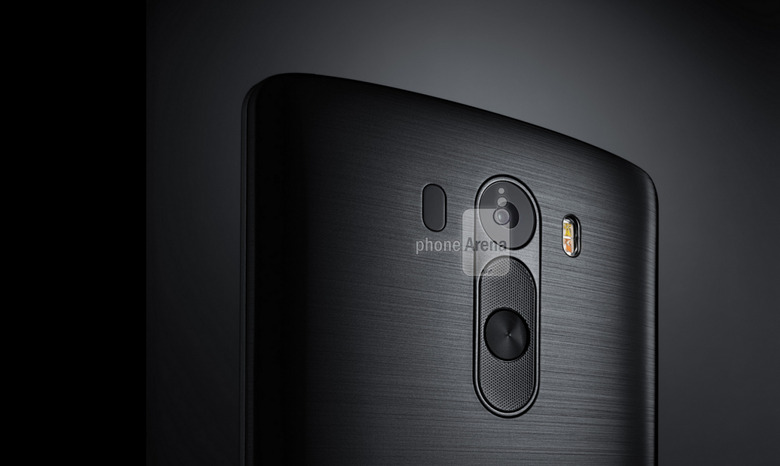 The first LG press renders have been spotted, bringing us the brushed appearance we've been seeing in leaked images. The device will follow the iPhone 5S, offering up a gold, silver, and black option. If the pics are the real deal, and actual press renders, LG has also revamped their rear button array.
Those rear buttons are a bit flatter and sleeker than previous iterations, and have a pill-shaped home on the back along with the camera. The renders also show what appears to be a dual flash (again, very iPhone), and that mysterious cutout on the opposite side of the camera.
This time the mystery cutout has a shaded plastic cover, which means it could be an IR blaster. We've not yet found a source who can offer up just what that is, but many believe it's some type of depth sensor like we find on the HTC One (M8). We'll get official word when LG announces the device later this month.
With the rear buttons, we also expect LG to keep their tradition of squeezing the bezels as tight as possible, giving us mostly screen on the front of our device. If the screen is the 5.5-inch display we've been hearing about, it will be necessary to have as minimal a bezel as possible to keep the device manageable with one hand. The top of the front is black, with little but a speaker and camera cutout breaking the aesthetic, but the bottom is a different story. The color scheme around the back seems to carry around to the front, where we see prominent LG branding.
All in all, a very sleek-looking followup to the G2. For Android purists, this could provide a precursor to the Nexus 6, as LG is widely believed to offer the G3 up as the basis for the next Nexus flagship from Google. We'll find out just what the G3 has in store for us on May 27, when they officially unveil it — possibly with their G Watch in tow.
Source: Phone Arena