LG G3 may miss out on Snapdragon 805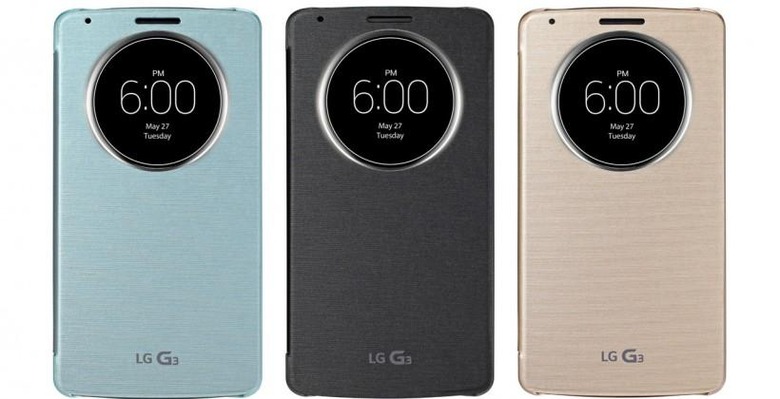 The new flagship LG G3 will seemingly arrive too soon to take advantage of Qualcomm's latest chipset, with the Snapdragon 805 not looking ready for the new Android phone's debut on May 27th. LG is expected to launch the G3 at the end of this month at an event in London, but despite ongoing rumors that it would be the first phone to use the Snapdragon 805, the latest batch of leaks indicate that won't be the case.
Instead, spec information spilled in Korea suggests that, like the HTC One M8 and Samsung Galaxy S5, LG will use the existing Snapdragon 801 chipset instead.
In our own benchmarking experience with the Snapdragon 805, the processor was clearly not yet ready for primetime. While Qualcomm is expecting as much as a 40-percent improvement over the previous chipset, the actual results put them roughly on a par; in some cases, the Snapdragon 805 was out-performed by the 801-based phones.
That will inevitably change over time, as Qualcomm refines the drivers it provides for the new Snapdragon, but it's unclear that they would be ready in time for the LG G3's presumed release in early June.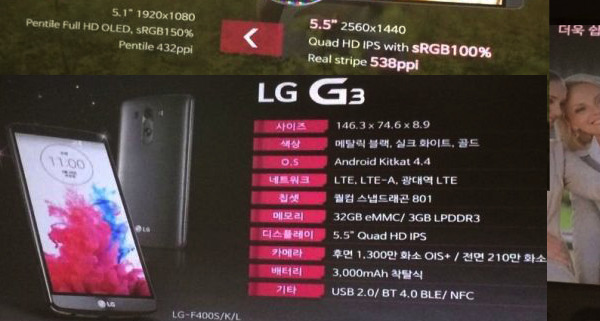 On a performance basis, that doesn't appear to be too great an issue, with the Snapdragon 801 still a strong chip and even Qualcomm admitting that it expects some OEMs to skip the 805 altogether and wait things out until the Snapdragon 810 in the first half of 2015. However, there's more to the Snapdragon 805 than pure performance.
Qualcomm has dubbed the chip its first "end-to-end 4K" product, with things like dedicated hardware HEVC H.265 Ultra HD decoding, and an improved imaging system which can handle up to 55-megapixel raw content and simultaneously process 4K video and high-resolution burst photography. They're expected to be of particular use in the sort of computational photography becoming popular from phones like the One M8, with its Duo Camera system.
Samsung Galaxy S5 Prime leaks tip aluminum design
Even without the Snapdragon 805, the G3 is almost inevitably going to record 4K video and provide some form of output for an external Ultra HD TV or projector. Meanwhile, Samsung is believed to be readying the Galaxy S5 Prime, its answer to the G3's QHD display among other things, and a device which could well be the first to arrive with the 805 chipset.