Lenovo ThinkPad Honeycomb tablet confirmed for August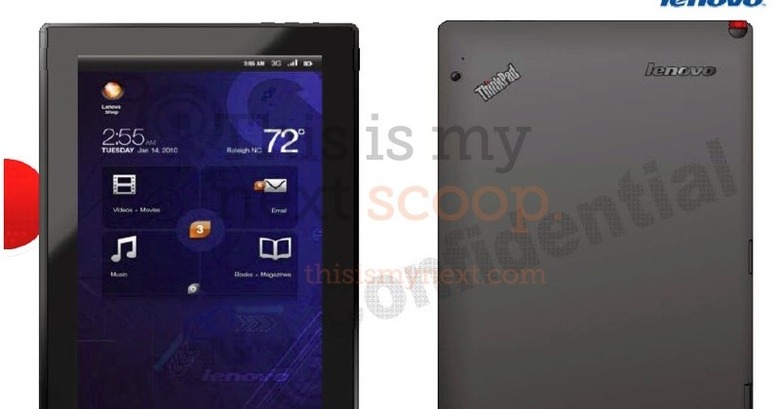 Lenovo has confirmed that it has two Android 3.x Honeycomb tablets in the pipeline for 2011, as well as a Windows 7 model for release later in the year. According to COO Rory Read, DowJones reports, Lenovo will have both a consumer slate – the IdeaPad K1 aka LePad – and an enterprise model falling under its ThinkPad heading, presumably the same tablet we saw leaked back in April.
The IdeaPad K1 is well known to us, being the production finale of the IdeaPad U1 hybrid journey Lenovo has been traveling since CES 2010. In its K1 form, it has a 1GHz dual-core Tegra 2 processor, 1GB of memory, WiFi b/g/n, Bluetooth 2.1 and an HDMI output.
The Lenovo ThinkPad tablet, however, has not previously been confirmed by the company, though leaks earlier in the year gave us a glimpse of what we could expect. Read did not give away any specifications of the Lenovo enterprise slate – beyond that it would offer a digital stylus "for signature capture" – but we're expecting Tegra 2 and a "keyboard booklet" that will turn it into a miniature notebook.
The IdeaPad K1 is expected to hit the US in July, Read says, while the ThinkPad tablet will follow in August. Both will be priced at between $450 and $900, configuration depending. Meanwhile, seven inch tablets will follow "later in the cycle."
As for the Windows 7 model, while Microsoft is pushing Windows 8 as its real tablet play, Lenovo will use the existing OS for a new unit later in the year, as there was "interest around that" from potential buyers. It's unclear if it will be a keyboard-less slate or a convertible notebook, as previous ThinkPad tablets have been.
Don't expect a Lenovo smartphone in the west, however. While the company offers the Lenovo LePhone in China already, it doesn't expect to attempt the US market for another 12-18 months. "From the standpoint of smartphones, that's a very crowded space" Read explains.