Lenovo pumps $800m into ambitious mobile scheme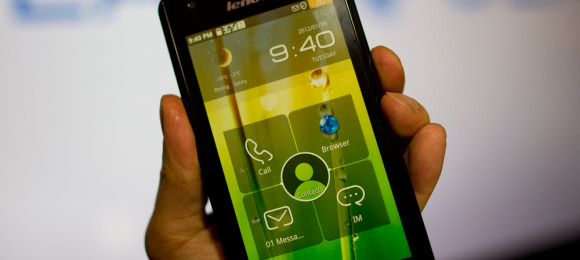 Lenovo will pump around $800m into a new mobile-focused facility tasked with investigating and producing innovative smartphones, tablets and other devices, the Chinese company has confirmed. The new plant, located in Wuhan in China, will concentrate "on the R&D, production and sales of smartphones, tablets and other mobile devices that will cover the Chinese and global markets" Lenovo says, targeting $1.59bn in sales revenue by 2014 and five times that within the next five years.
"As an industry leader, we are aggressively moving forward into the PC Plus era, and with our Mobile Internet Digital Home group actively engaged, we are accelerating development in smart phones, tablets, and other mobile Internet terminal markets," Yang Yuanqing, Lenovo Group chairman and CEO said of the investment. "We're determined to firmly seize the tremendous opportunities for innovation in this market, so that Lenovo's customers have even more opportunities to own our award-winning products, from PCs to mobile Internet devices."
Those  products will likely riff off of Lenovo's existing mobility designs, including the flipping/folding Yoga Windows 8 tablet/notebook, its ThinkPad and IdeaPad tablet models, and the S2 Android smartphone. Lenovo has also inked a deal with Intel to use the company's new Atom Medfield chips in upcoming smartphones.
Nonetheless, Lenovo's plans are ambitious. The company currently holds a solid mobile market share in China, but its handsets are all but unknown in North America and Europe, and its tablets have yet to challenge the dominance of the iPad.