Lenovo S2 hands-on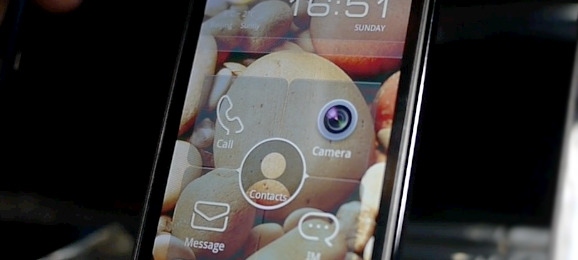 A surprising amount of fabulous devices were shown this past week by Lenovo to the hordes of press looking to snap shots and take video of the latest and the greatest from the manufacturer as they ran Android for mobile and Windows for both mobile and laptop stations – what the Lenovo S2 represents is the Android world. What Lenovo's got here is another chance for you to take advantage of their unique user interface not unlike what we've also just seen on the world's first Android running an Intel Medfield chip, the Racer-A, aka the K800. This device here, the L2, represents a budget smartphone running that same Android user interface.
This device has another name, that being the LePhone S2, this harkening back to all of our memories of the LePhone as the smartphone world developed over the past few years, Lenovo along with it. The S2 has a 3.8-inch display at WVGA resolution, runs Android 2.3 Gingerbread, and has an 8-megapixel camera on the back. That's no joke for a device that also has one of the best single-core processors out there: the Qualcomm Snapdragon 1.5GHz MSM8255.
This device will be released in two iterations, one with 512MB of RAM and 8GB of internal storage, the other with 1GHz RAM and 16GB internal storage. With a release in China exclusively, at least at the start, we can't help but wonder when Lenovo will make their move with smartphones here in the USA. Will it be with the Medfield-toting K800, or will it be with this little gem?