Lenovo ICS Tegra 3 tablet incoming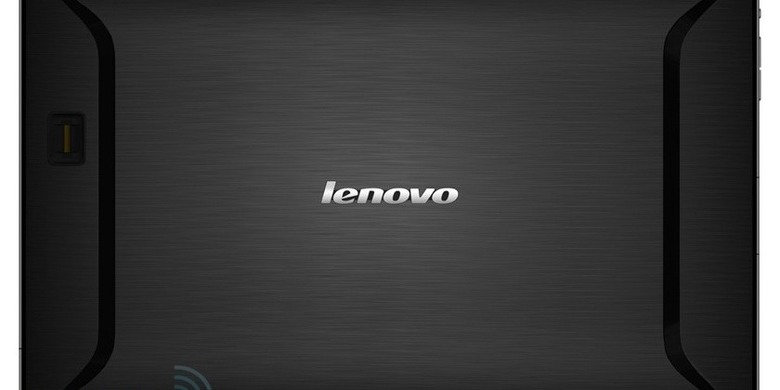 Lenovo is reportedly readying an Android 4.0 Ice Cream Sandwich tablet for launch by the end of 2011, running Google's new platform on NVIDIA's 1.6GHz Tegra 3 quadcore chipset. The mysterious new 10.1-inch slate offers 2GB of 1,600MHz DDR3 memory, Engadget's tipster claims, along with a rear-mounted fingerprint scanner intended not only for biometric security but also to double as an optical joystick for navigating lengthy webpages and ebooks.
There's also a rear-mounted camera with an LED flash – resolution of which is currently unknown – and a USB Host socket for plugging in peripherals like keyboards and mice, as well as external storage. Lenovo has supposedly clad the whole thing in a "Special Fusion-Skin Body" which is similarly lacking in detail; however, we're guessing it's some sort of easy-grip coating that cuts down on scratches.
No information on potential price or name has been released, though Lenovo has targeted both consumers and enterprise markets with previous tablets from its stables.
Lenovo certainly wouldn't be alone in planning on using Tegra 3 for a tablet. ASUS has already unveiled its Eee Pad Transformer Prime, pairing a Tegra 3 slate with a detachable battery-equipped keyboard dock, while more recently both HTC and Acer are believed to have their own versions in the pipeline.
[via Android Community]