ASUS Eee Pad Transformer Prime Announced With Tegra 3 Quad-Core Processor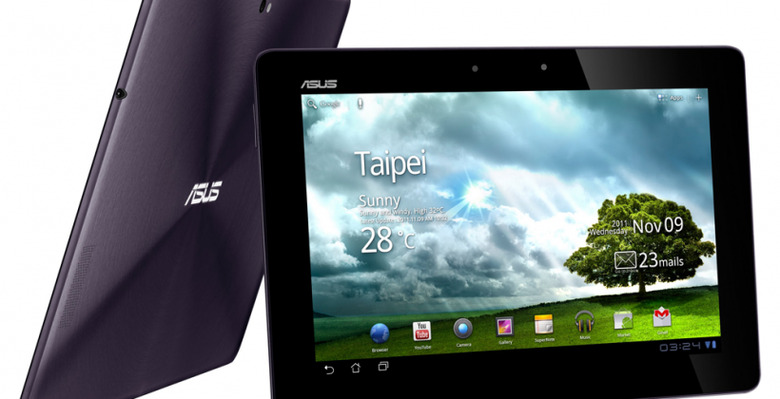 Today both NVIDIA and ASUS have revealed two new products, both of them coming together here in one product: the Eee Pad Transformer Prime, a 10.1-inch display toting Android tablet with NVIDIA's newest prized processor: the quad-core Tegra 3. The ASUS Eee Pad Transformer is the second Android tablet to have been released by the manufacturer, the first being the break-out hit original Transformer, and here in the Prime we've got a tablet that's twice as powerful, in more ways than one. This tablet will be the first Android device on earth with a quad-core processor and has already been seen to be crushing benchmark tests before its official unveiling today – this is already clearly the most powerful Android device on Earth.
This tablet, like its predecessor, is able to be used as a standalone tablet or as a tablet-like device with its mobile keyboard dock. On the front of the device you'll find a 1.2 megapixel camera for video chat and on the back is an 8 megapixel camera with a lovely F2.4 aperture, illuminated CMOS sensor, low-light noise reduction, and the ability to film videos in 1080p – plus there's a single LED flash. This tablet is 8.3mm thin and weighs in at 586g (aka 1.29 pounds.)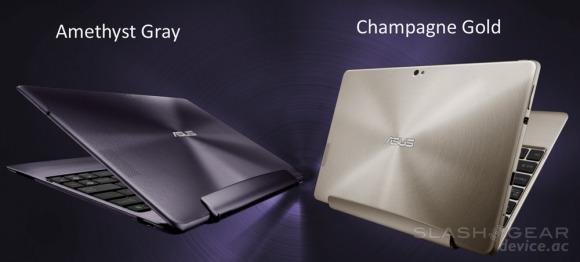 The back of the device is made of aluminum with a swirl design and two color options: Amethyst Gray or Champagne Gold. The display up front is covered with the ultra-strong and nearly impervious to damage Gorilla Glass from Corning, while the display is a 10.1-inch 1280 x 800 pixel Super IPS+ LCD. This display has what ASUS says is a wide 178° viewing angle and has, as ASUS puts it, "ASUS technology to enhance the brightness of the screen for a better outdoor reading experience while still offering a remarkably vivid and brilliant viewing experience of photos, books, videos, movies and web pages indoors." This technology is known as IPS+ mode and can be seen in the slide below – a whole new brightness indeed.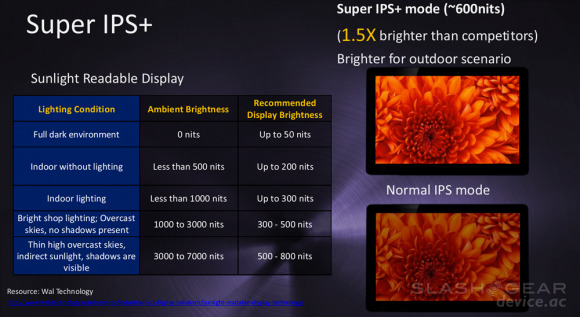 The Transformer Prime has SonicMaster technology to enhance its ability to blast out the audio. ASUS notes that it's got crystal clear sound, distinct vocal enhancements, and a wide sound stage – we'll have to see about that as well, no tablet has really TRULY impressed your humble narrator when it comes to onboard speakers so far, lets hope this breaks the curse.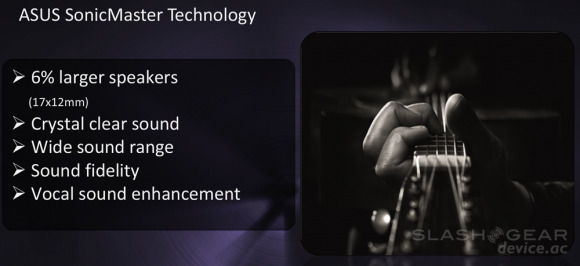 The device, again, is running the brand new Tegra 3 quad-core processor which will be running at 1.3GHz when all four main cores are active. When only a single core is needed, the device runs that core at 1.4GHz. The way this works can be read in our posts by the names NVIDIA details Variable SMP, the brain of quad core mobile computing and NVIDIA expands on Project Kal-El, adds a fifth core, noting of course that "Project Kal-El" was the code-name for what is now Tegra 3, all of the information in these posts remaining valid through the official naming of the processor.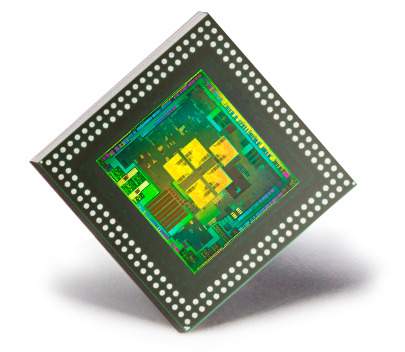 There are two versions of this tablet as far as internal storage goes, 32GB and 64GB, and both models have a microSD card slot for 32GB of additional storage if you pop your own card in – fill it full of videos for an ultimate win. Play the videos then with the micro HDMI port and excellent tunes through the 3.5mm combo audio jack.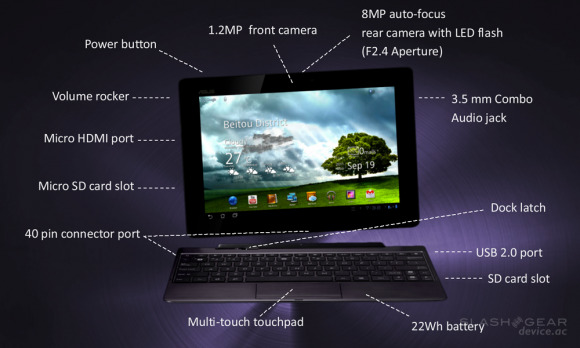 Finally there's the mobile dock, aka the keyboard bottom of what can very easily become your new carry-along laptop tablet device. This mobile dock adds battery life, has a bonus full-sized USB port and SD card slot for even MORE expanded memory – or just quick transferring of camera photos from your sweet 3rd party camera.
Prices on these bits of hardware are thus:
Transformer Prime 32GB $499
Transformer Prime 64GB $599
mobile dock accessory $149
Also check out all the information you could ever want in the whole world about the NVIDIA Tegra 3 quad-core processor via the [Tegra 3 portal]. Be there!