Latest Star Wars The Force Awakens photos show tiniest details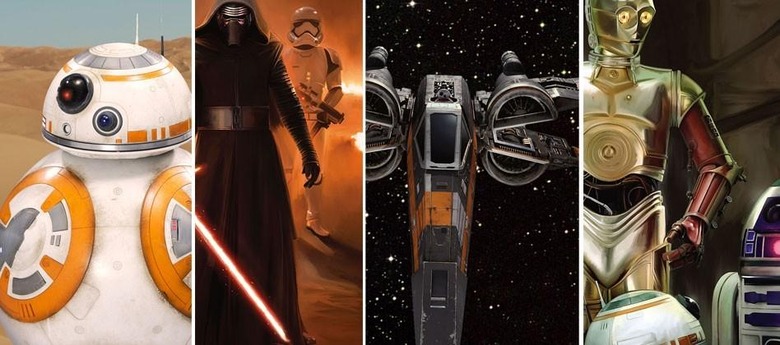 Today we've been passed a set of photos and cut-out images from Star Wars: The Force Awakens, most of them new to our eyes. These images will be used in merchandise for the film in the near future – you might even see some of these pictures popping up in stores near you on products like posters and wall-clings later this month. For now though, what better way to make use of the lot of them than to hyper-analyze and otherwise turn the lot into wallpapers for your phone and tablet?
The images you're about to see wont spill any massive sets of beans for those of you hoping NOT to spoil the film for yourselves. Don't worry about that. The first image you're going to see has a set of First Order Stormtroopers on the attack. You'll see at least two different sects here, see if you can spot the difference!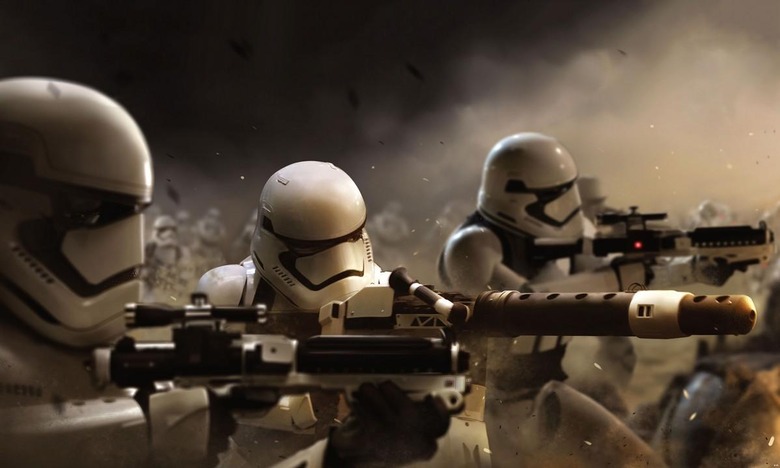 NOTE: At the bottom of this article is a gallery. Inside this gallery you'll be able to view all of the images in their full original-size glory, large enough for you to tap and download for wallpaper employment.
If the stormtroopers above weren't enough for you, perhaps you'd like some more? Here's a crew of troopers likely standing in a group on the same planet we saw earlier this year. Lots and lots of troopers.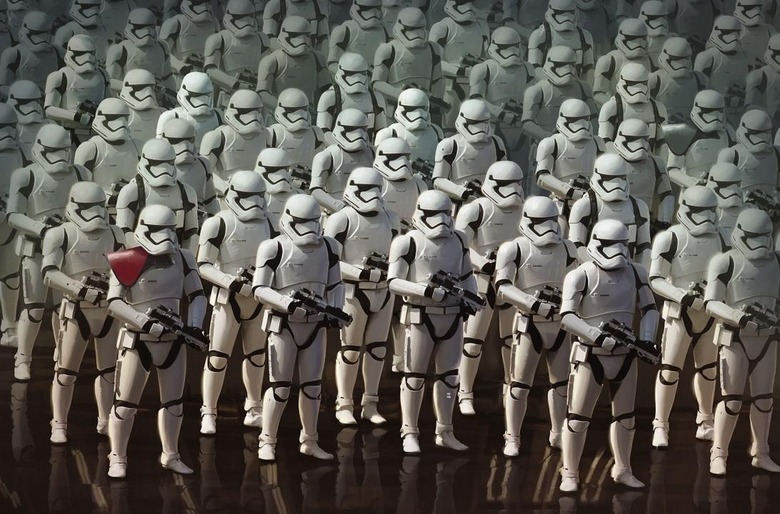 Next is an image of Poe Dameron's X-Wing, complete with an astromech droid behind the cockpit. Do you recognize that droid? We sure do!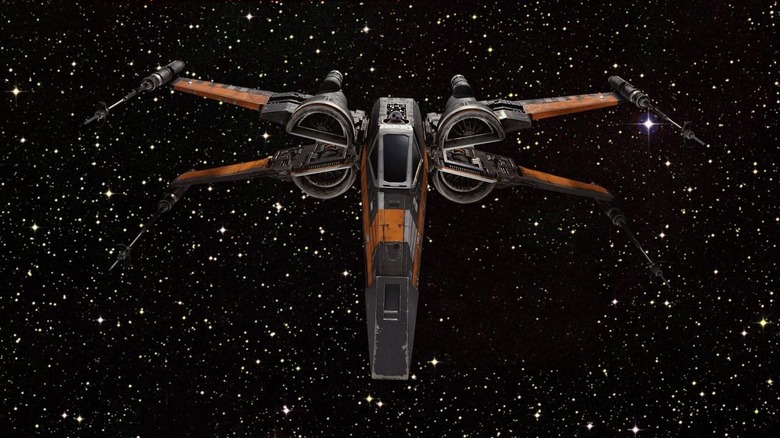 Another space-faring image is next, complete with a Star Destroyer you might recognize from the background of a couple of shots in one of the first teaser trailers.
This is the Star Destroyer Finalizer. It's large.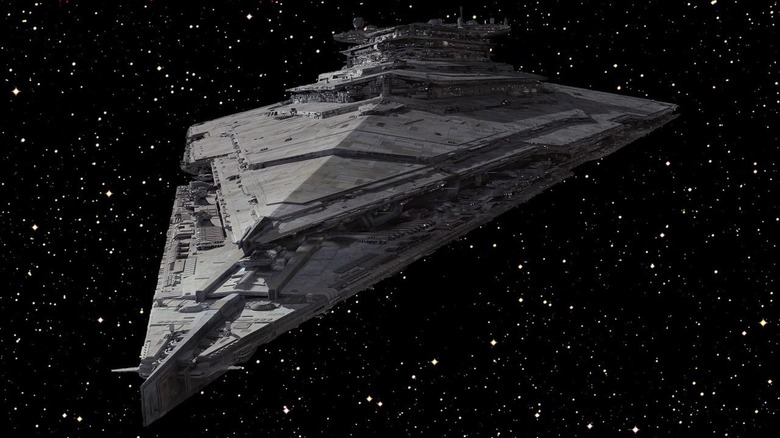 Next you'll see a set of vertical images (all separate in the gallery below). Here you'll spot our hero Rey, some Stormtroopers, and Kylo Ren, too! Kylo Ren is not the sort of fellow you want to meet in a dark alley, as you'll see.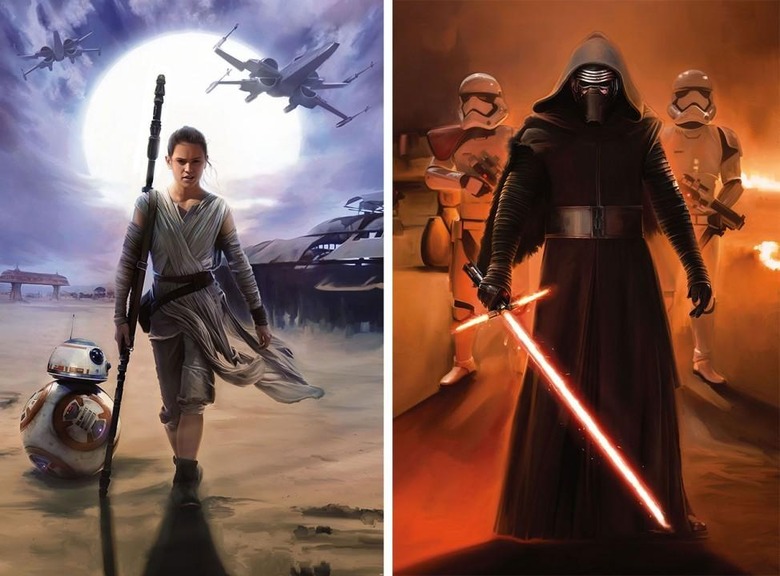 The above images and the below all look to be painted by the same artist. We're on the lookout for the name of this artist – let us know if you know it!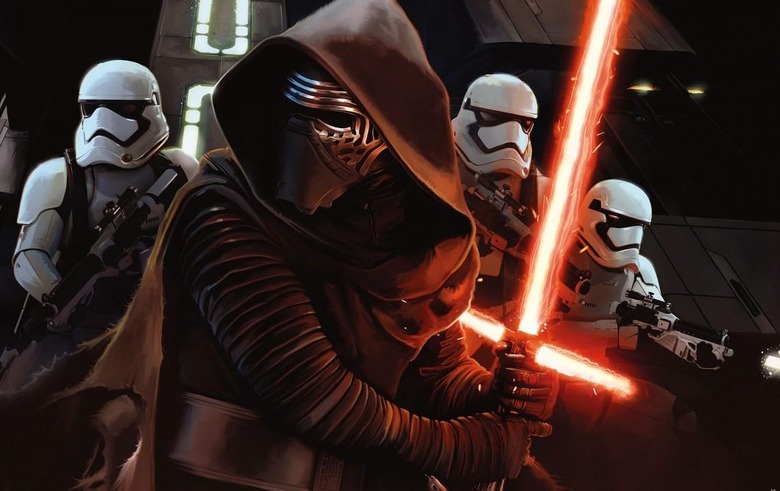 BB-8 and C-3PO are next. We're not sure what planet 3PO is on, but we're fairly sure BB-8 is still on Jakku. One sun only!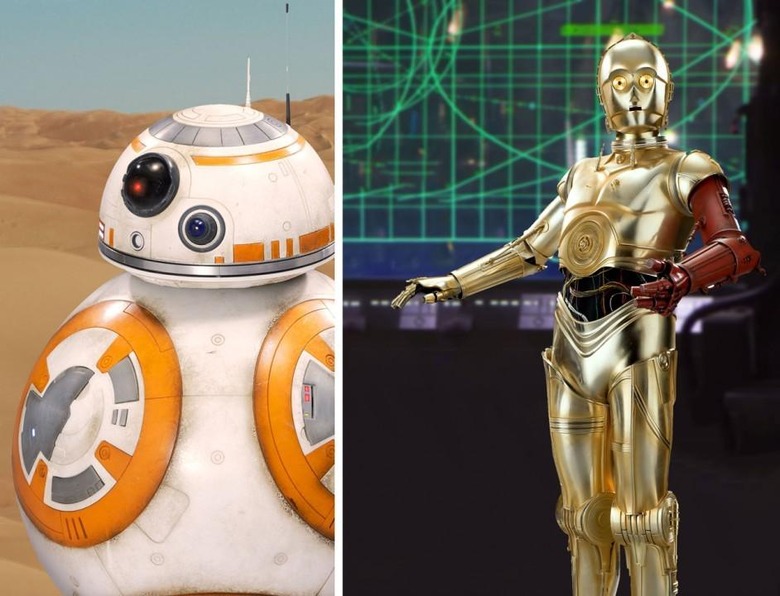 Again, below you'll find a gallery of full-sized versions of the full lot of images above. These images are all at least 1440 pixels on their shorter side, making them ideal for smartphone or tablet wallpaper use.
The images you see above and below were provided to us by an anonymous source. We WOULD NOT be surprised if some or all of the images above (or parts of the images above) were headed to merchandise of all sorts in the near future.
In the gallery below you'll also find Kylo Ren's command shuttle. You'll also find this rather unorthodox ship in the first wave of The Force Awakens LEGO sets. There's a Snowtrooper in there too!
A set of all three droids are in the gallery above, too. This should give you a good look at how big BB-8 really is.
Hit up SlashGear's Star Wars tag portal for more of the most grand sci-fi epic in history, well through the future!