Kia takes Tesla route with e-AWD Soul EV concept tease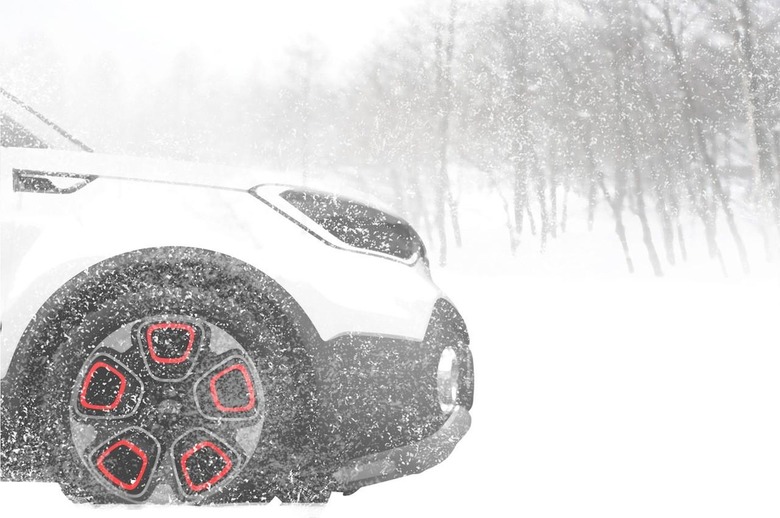 Electric cars may most commonly be found scooting around cities, but Kia has more rugged adventures planned for its new all-wheel-drive EV concept, set to be revealed next month. The unnamed off-roader will preview what Kia is calling an e-AWD powertrain, targeting the sort of athletic, outdoorsy-sorts that car manufacturers love to cite when they throw big bumpers and chunky tires on a concept. Going by the cropped photo Kia has released, however, it seems it's the Soul that has provided the core DNA for the new car, and in particular the electric version that turned up in showrooms late last year.
There are certainly worse places that Kia could start. Back when we drove the 2015 Kia Soul EV in October, we found the all-electric city car to be a great Tesla-on-a-budget, with the upright body style providing plenty of space for the batteries without intruding too much into the cabin or trunk.
In its existing form, however, only the front wheels are driven, with the Soul EV pushing 109 HP and promising a range in the region of 93 miles on a full charge.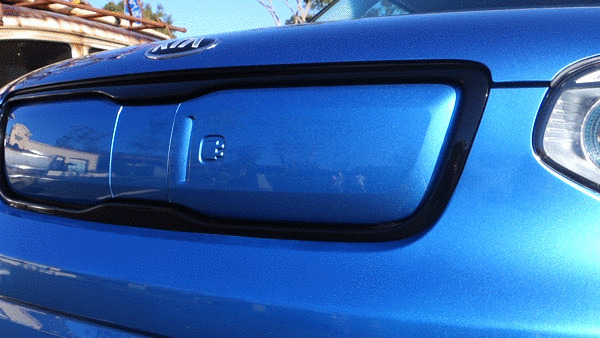 The concept, meanwhile, takes a leaf out of Tesla's book and powers all of the wheels instead. It's unclear at this stage what sort of power that means, or indeed how it might impact range; Kia could do what Tesla did with the P85D and simply duplicate the front motors at the rear.
Aesthetically, the bumpers are looking chunkier and the wheels look meatier. There's also a new front skid plate, while the headlamps have apparently been blacked-out.
What's happening further back is also a mystery. The regular Soul EV is a hatchback, but Kia could opt to throw a more unusual body style at its concept car, such as a truck design as Hyundai showed off in Detroit earlier this month.
Hyundai's argument for the "Crossover Truck Concept" was that Millennials needed some coaxing to bring them back into the pick-up fold, with sales in that age group shrinking.
It seems likely that Kia has more ambitions for the e-AWD drivetrain than just a concept, and as Elon Musk has previously explained, there's more to increasing the number of driven wheels than just traction: efficiency can improve, too.