John Carmack's "Dawn of Mobile VR" from GDC 2015 is now public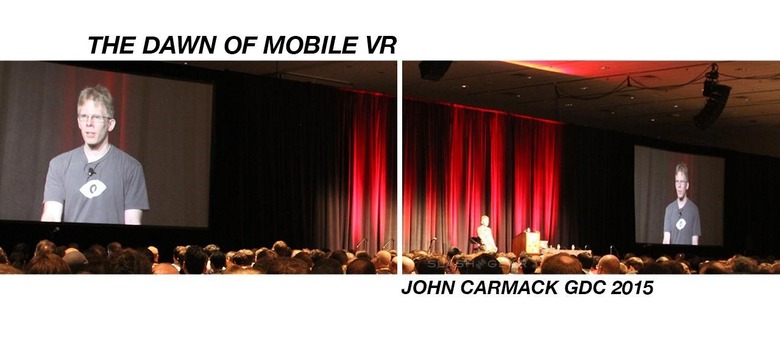 Today you can watch the entirety of the super-packed massive session "The Dawn of Mobile VR" as presented by Oculus VR's John Carmack at GDC 2015. This VR headset talk was a whopping one hour and 30 minutes long, including a question and answer session – and it really jammed in deep with the virtual reality ecosphere, especially in mobile applications. Developers jammed themselves in person-to-person for this talk during GDC 2015 in a hall that was capped to capacity – now you can watch it all from the comfort of your own home.
This chat began with the question: Why mobile VR? "Virtual reality is bigger than gaming," said Carmack. While Oculus has "a ton of people" working on high-end peripherals for the PC gaming space for VR, there's plenty of room for expansion for the non-gaming VR enthusiast – and the common mobile smart device user.
Carmack spoke about form factors and performance improvements, Oculus' opinions on mobile products, internationalization, and Computer Vision Logic as well.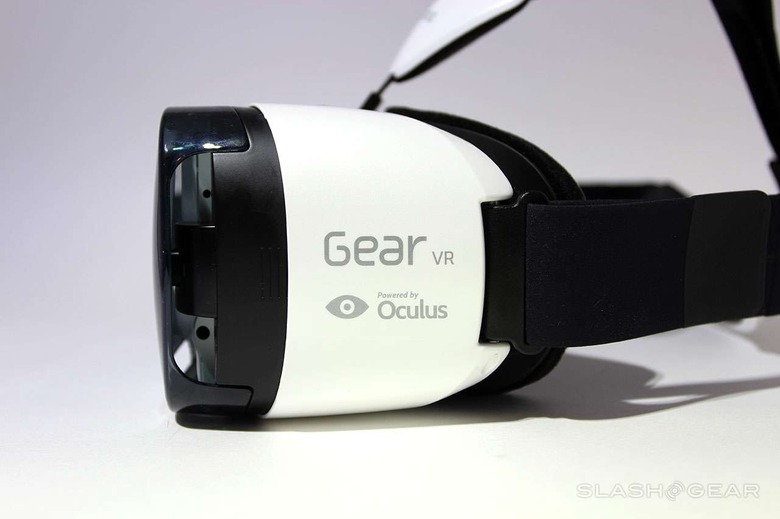 He spoke on the Gear VR launch – how the next Gear VR would be a consumer product – and on some key advantages of doing mobile VR.
UPDATE: YouTube has rejected the video – head to the GDC Vault to view!
There are two ways to watch this presentation. One is through the YouTube embed you'll see here – supposing it's not taken offline in the near future. The second way is through the GDC vault. There you'll also be able to skip through with chapter markers.
Have a peek at our GDC 2015 tag portal as well as our Virtual Reality collection of articles to learn more, as well!