iTunes App Store turns 5: A look back on 50 billion downloads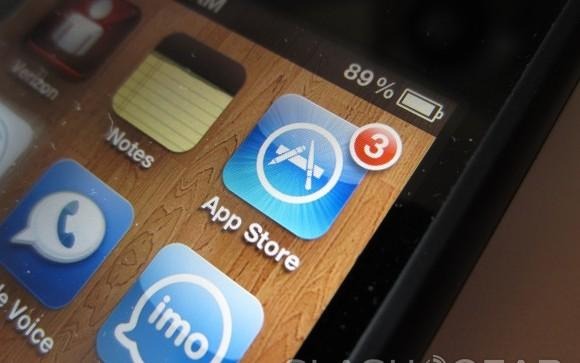 It may be hard to believe, but at one point, there was no app store to accompany the iPhone. In fact, a whole year went by when original iPhone owners didn't have an app store to download the latest apps for their device, but just a day before the iPhone 3G's launch, the iTunes App Store was officially born.
Here we are five years later, downloading apps like nobody's business. It didn't take long for iPhone and iPod touch owners to reach an insane amount of downloads. In just nine months, the iTunes App Store garnered 1 billion app downloads. The number of downloads grew exponentially, thanks to the quick widespread adoption of Apple's smartphone.
Besides launching alongside the new iPhone 3G, the iTunes App Store also debuted right beside the launch of iPhone OS 2.0 and iTunes 7.7. At the time, there were only 500 apps available to download for the iPhone, but that number quickly shot up to over 7,500 in just a few of months, and the number of app downloads skyrocketed to 10 million in just the first month.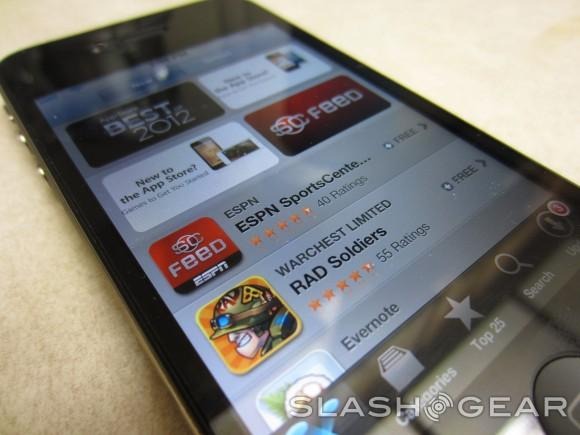 Today, the iTunes App Store has well over a million apps and games to choose from, both free and paid variety. Most recently, Apple announced during WWDC 2013 last month that the App Store reached a total of 50 billion downloads, just five months after announcing the 40 billion download milestone, meaning that Apple is averaging two billion app downloads per month this year so far.
App developers are getting a lot out of the experience as well. Apple also announced at WWDC that they have paid out over $10 billion to developers so far since the App Store's launch five years ago. The 30% fee that Apple charges to developers in the App Store has been a hard pill to swallow, but it hasn't been a huge problem for developers, especially since they still receive 70% of the earnings, which is a good split in any circumstance.
However, while the iTunes App Store has made great strides in just five short years, we can't forget about Android's app store, Google Play. As of May 2013, Google Play has around 800,000 apps that have been downloaded 48 billion times. It's just slightly behind the iTunes App Store, but it'll only be a matter of time before Google Play begins to overtake the iTunes App Store. In fact, it's predicted that Google Play will overtake iTunes in October if current trends continue.
What will the next five years hold for the iTunes App Store? Will we see 100 billion downloads by that time? Maybe we'll see that number even sooner. One thing's for sure, though: the number of apps available in the App Store and the number of downloads will most likely never stop growing — we'll always see new ideas and reinvented apps arrive in the limelight for as long as the App Store exists.