It's Drone vs 2017 Nissan GT-R in this epic race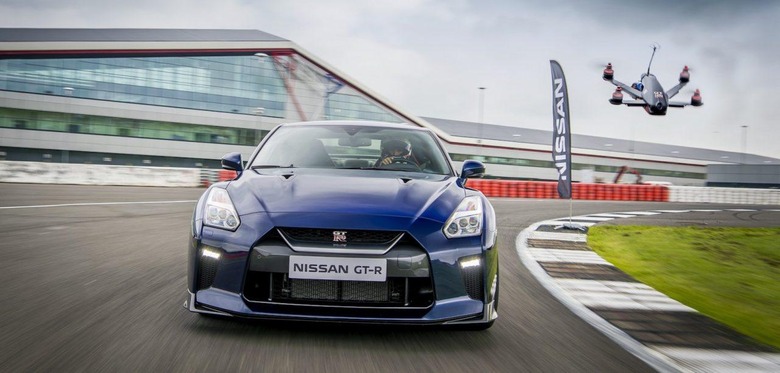 What do you do if you want to go chasing your speedy sports coupe around the track but the average drone simply isn't fast enough? If you're Nissan, you make your own GT-R Drone. Created to highlight just how fast the 2017 Euro-spec Nissan GT-R is, the remotely-controlled flying camera can actually out-accelerate its four wheeled cousin.
In fact, the GT-R Drone does the 0-62 mph dash in just 1.3 seconds, cutting more than a second off the best of the car.
However, speed from a standing start isn't everything, and the GT-R's 3.8-liter V6 twin-turbo engine has a much higher top speed. While the drone can do up to 115 mph, the car – in European specification – maxes out at around 195 mph.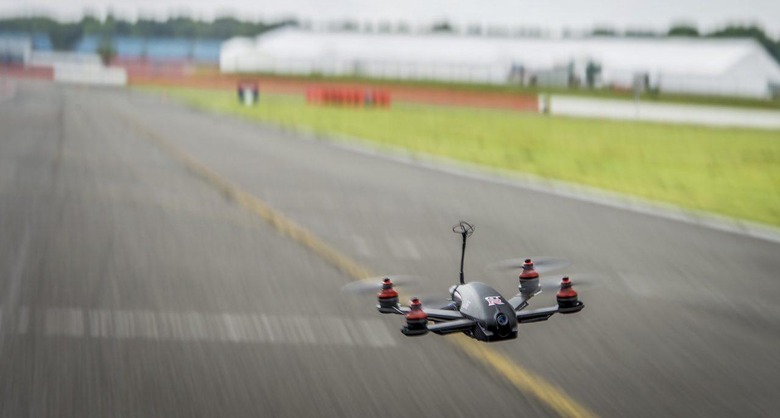 Nissan and the team at Tornado XBlades Racing used a Sky-Hero racing drone as the donor for its custom flying camera, swapping in a quartet of 2000kV XNova motors. They're powered by 1,400 mAh Li-Poly 6s batteries, while helping keep overall weight down to 1.54 pounds.
There's also a special, low-drag canopy for better aerodynamics.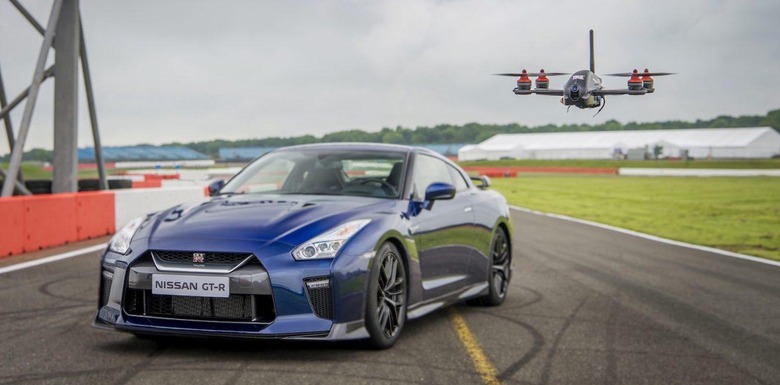 The result is a super-speedy way to film your supercar on the track, and even if the GT-R outspeeds the drone, the latter's 0.3 meter turning circle means it's not long before it can get the Nissan back in frame.
NOW READ: This is the new Nissan GT-R
Sadly there's no sign of Nissan producing the GT-R Drone for actual purchase alongside the car in its dealerships, even though we suspect there'd be plenty of GT-R drivers who'd like to take a flying companion to their next track day.
Of course, it's not the first time we've seen cars and drones come together in unusual ways. Last year, notorious car customizer Rinspeed showed off a concept vehicle with a drone that could dock in an integrated silo on the back, while the year before Renault had a similar idea with its punchy little Kwid SUV.
Practical? Not really: after all, there'd be some serious autonomous flying technology needed to safely land a drone onto a moving landing pad, even if you were only traveling at typical city speeds.