Rinspeed Etos driverless concept car features a drone landing pad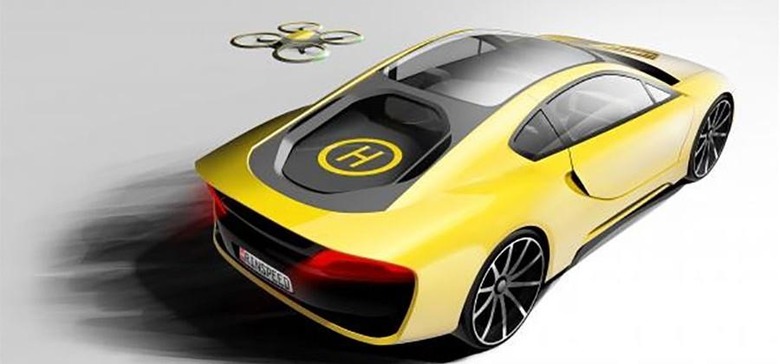 It's the season for major auto shows and new concept cars are debuting all around the world in the coming months. Rinspeed is waiting until January to show off its latest concept car and rather than doing it at a major auto show, Rinspeed has chosen to debut its car at CES 2016. CES is increasingly becoming a place for high-tech cars to be shown off and unveiled.
The Rinpseed concept is called the Etos and it is a driverless vehicle capable of taking you where you want to go with little input from a driver. When in autonomous mode, the steering wheel folds up and retracts into the dash.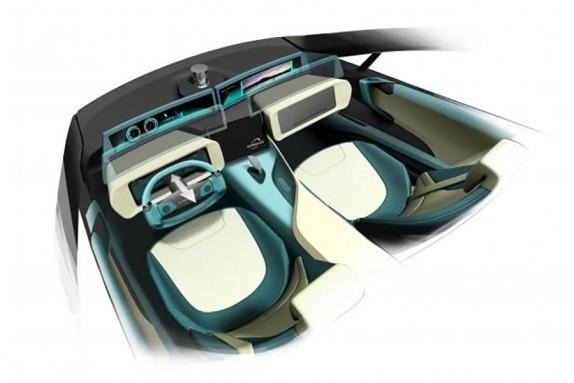 The car uses Harman Connected Car technologies with lots of entertainment options and connectivity to the web. The sports car is a hybrid design, but Rinspeed gives no indication of the specifications of the car. One of the more interesting features of the Etos is the integrated drone landing pad on the rear.
The idea of that drone is that it could deliver items to the owner after driving autonomously to pick the item up. The drone could also be used to record driving footage of the car to share online. This is very much a concept car and doesn't appear likely to see production.
SOURCE: Rinspeed