Renault Kwid Concept debuts at Delhi Auto Expo 2014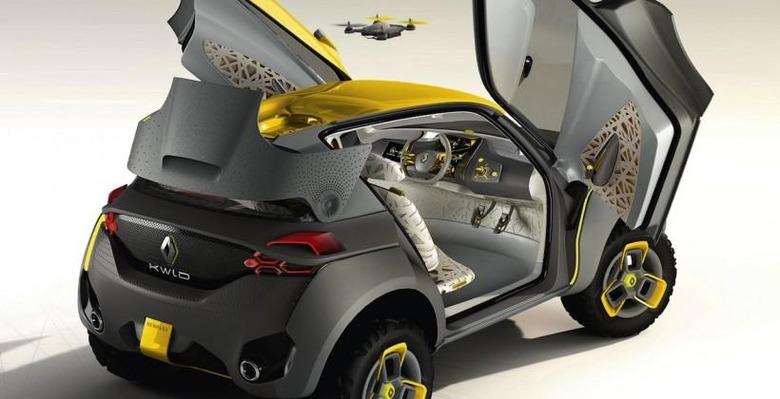 At the Delhi Auto Expo, Renault has unveiled its Kwid Concept car, a snazzy little vehicle it says is aimed at young buyers and their unique needs. The design comes from Renault Design India in part, and features things like oversized wheels and clipped overhangs, all of it culminating to give the concept a "playful" and strong look at the same time.
As far as the exterior goes, the Kwid is a decidedly compact offering that looks much bigger — if not a bit cartoonish — and is aimed at new markets, such as India. There are wings, protective guards, and relatively shallow windows, all of it framing a two-wheel drive transmission.
The interior is described as a "snug cocoon", which it certainly appears to be based on the concept video above. The inspiration for the interior design is said to be a bird's nest, and with it comes things like a solid white base, 2-tone elastomer for brightness, ventilation, an integrated tablet in the dash, and rear climate control.
The most intriguing part of it all, however, is the "Flying Companion" — the little drone that is seen in the video, which is released from the rear portion of the car and functions to do things like spot road obstacles and take pictures. The FC can be controlled from the tablet, or can be launched in auto mode.