Is This A Samsung Galaxy S4 Test Mule?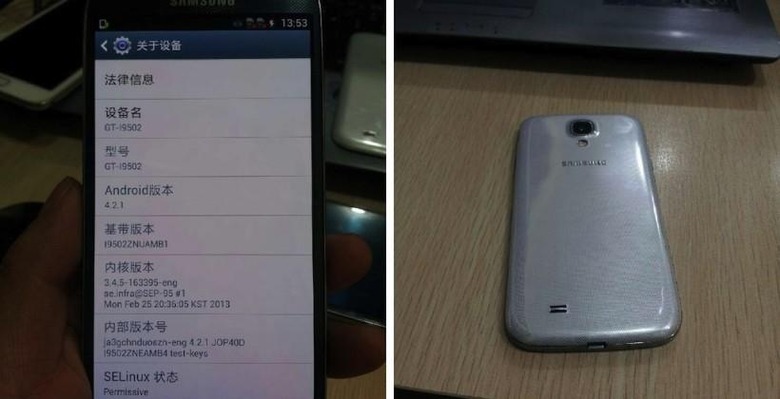 All eyes are on Samsung's Galaxy S4 "Unpacked" event this Thursday to see what the company has for Android addicts, but new leaks in China suggest it'll be a powerhouse at least. What's said to be a dual-SIM Galaxy S4 for China Unicom has been spotted at forum 52Samsung, complete with some supposed benchmarking results tipping a quadcore 1.8GHz processor and Full HD display among other things. However, the Note II-alike casing may well be a red herring.
The design certainly doesn't stray too far from Samsung's existing phablet, though the GT-I9502 – as the Antutu testing would have it – is presumably smaller than the Note II. It also doesn't look much like what we'd expect given recent case leaks, which have indicated a return to the crisper, squared-off aesthetic of the Galaxy S II.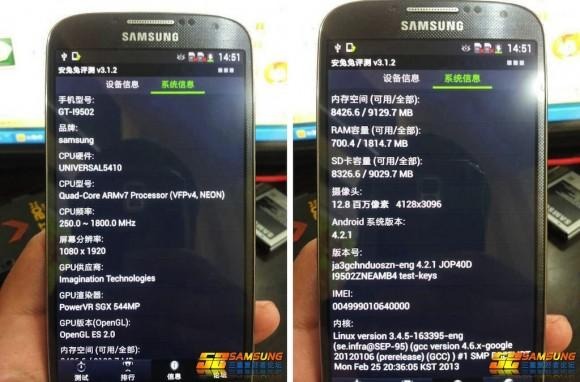 Then again, Samsung is no stranger to disguising its prototypes in order to try to keep some secrets until launch day. The Galaxy S III was a masterclass in secrecy, with Samsung using fake casings, highly limited access, and a code of silence to make sure nobody – even carrier partners – saw the final phone until the South Korean firm was ready.
If this really is a Galaxy S4 prototype, then, it could well be a disguised one: Samsung may have crafted a fake shell into which it could put real internal components so as to allow for partner testing. By keeping it so close to the existing Note II/Galaxy S III style, it wouldn't be spotted as something more special while out in the wild.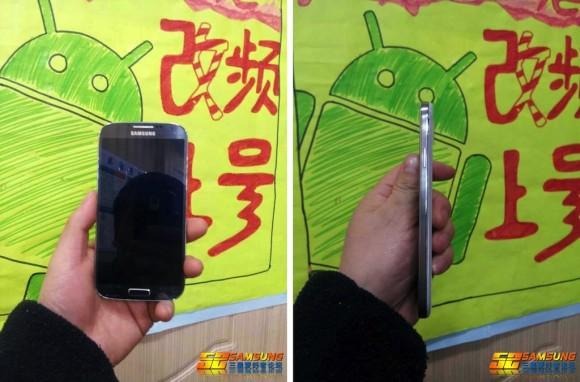 According to Antutu, the phone has an Imagination Technologies PowerVR SGX 544MP GPU with OpenGL ES 2.0 support, and runs Android 4.2.1. 2GB of RAM and a 13-megapixel camera are also indicated; that all fits in with previously leaked specifications.
There's a lot riding on it, either way, and not just for Samsung. Other Android OEMs – not to mention Apple – are watching the Galaxy S4 closely, as the handset's predecessor swiftly eclipsed most other phones running Google's OS. With HTC pinning its hopes on the HTC One, for instance, the company will be hoping its own innovations – such as the "UltraPixel" camera – still hold up to scrutiny once whatever Samsung has prepared is revealed.
We'll know for sure in just a few days time, with SlashGear headed to New York City on Thursday, March 14, to see exactly what the new flagship can do. Join us then for all the details!
[via SammyHub]