Samsung blasts out March 14 Unpacked invites: Galaxy S4 ahoy!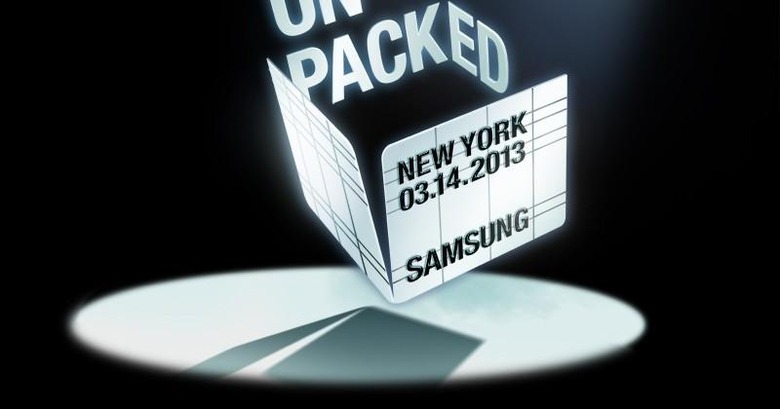 Samsung has sent out invites for its March 14 2013 Unpacked event, billed as "Episode 1", and widely expected to see the hotly-anticipated Galaxy S4 make its official debut. Speculation around the March 14 date had been widespread over the past few weeks, and then given the official nod from high-level Samsung execs at Mobile World Congress today. Now, though, it's officially-official.
Unlike Samsung's last high-profile Galaxy event, the launch of the Galaxy S III, this latest Unpacked will take place in the US, not the UK. New York City will get the first glimpse of Samsung's new toy.
While the invite doesn't confirm that the Galaxy S4 is, indeed, the star of the show, it does heavily hint at that. The fact that the tagline – "Ready 4 the show" – uses the number "4" seems a pretty big indicator that it's the fourth-gen Galaxy flagship waiting in the wings.
Exactly what that flagship will offer is unclear, though there has been plenty of speculation. Among the chatter is a Full HD display – more than likely, given LG and others are doing the same – and a more squared off design that returns to the aesthetic of the Galaxy S II.
We'll know for sure when SlashGear heads to NYC on March 14 for the event!