Move over iPhone, this phone has a display hole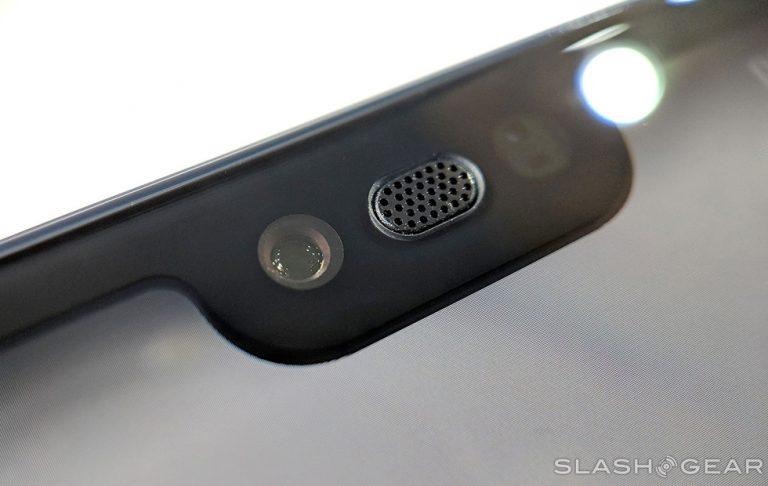 The first of the post-notch smartphone concepts has arrived, straight from China, where all awesome gadgets come first. When it came time to utilize the space normally apparently wasted by the home screen's status bar, Apple decided to move its display up and its sensors down, creating a display notch for iPhone X. When Essential wanted the same thing – before Apple, mind you – they just knocked out a piece of the display too, only this time just for the camera.
The plans we're looking at today come from what's reported to be a Huawei-based source. The device – not just the plan – we're seeing is expected to roll with a 6.39-inch or 6.22-inch LCD with a hole punched into its forehead. The source for this information, ETNews, shared an illustrative mockup of this plan showing the fingerprint sensor moving from below the display to inside the display, and the camera from outside, to inside with notch, to inside with hole.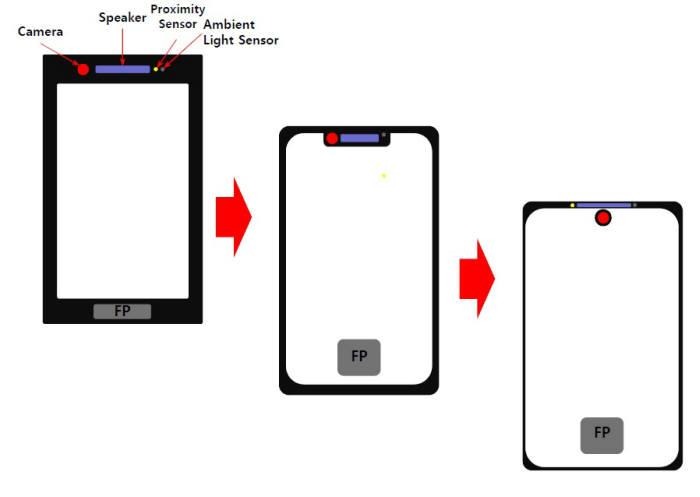 The other bits in the drawing – speaker, proximity sensor, and ambient light sensor, seem to be pushed to the outside rim of the phone, tiny, and just above the display. This smartphone seems to wish to reach near the edges of its frontside without removing bezel altogether.
HERO IMAGE: A close-up on a Huawei-made Honor 10 with display notch – not quite a hole. BELOW: The Essential Phone PH-1 with the first-wave notch.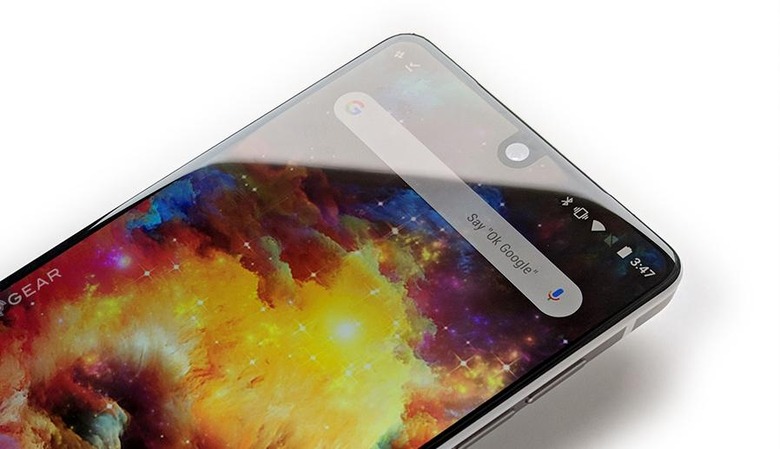 A hole for the camera is an odd design choice. I imagine the folks at Essential had the same idea at some point and moved on from it due to the absolute uselessness of the display space above the camera. Much better to simply cut out a notch the same size as the notifications pull-down menu, thereby effectively removing the need for additional display space.
If anyone ends up moving forward with a hole-in-display sort of execution of frontside phone implementation, it'll be Huawei. They've got the supply lines, engineers, and will to do something just this wacky. They've also got the customer base to make it profitable, even if it's not a major hit.
Meanwhile Essential was tipped to be going out of business relatively soon while Apple's tipped to roll out 3x iPhone X-style iPhones this year, each with their own notch. And we're reminded of the oddity of the MyKronoz watch revealed in February of 2017. The big deal with that watch, forgoing every other detail, was that the watch hands were "attached by a hole cut through the color display." Took you long enough, smartphone makers!