Honor 10 Review: Peacock strut with decent guts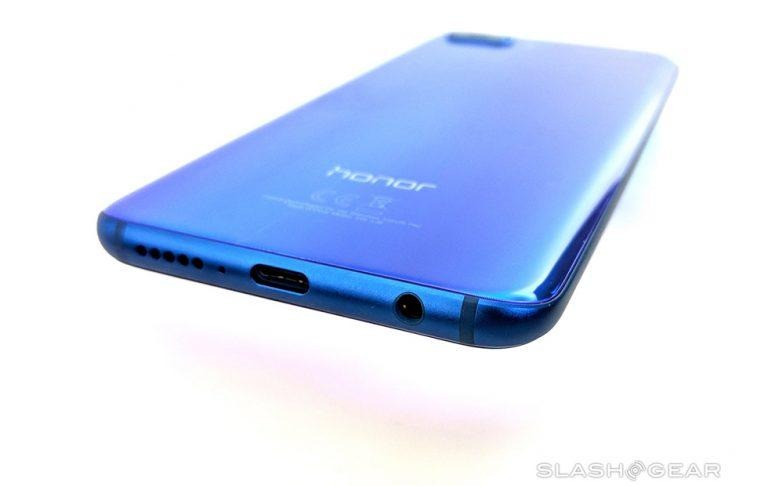 The Honor 10 is one of this year's best phones that was not officially planned for release inside the United States. But don't let that silly bit of business stop you. This smartphone is a work of art – not necessarily as a traditional does-everything handset, but in its unique set of special features and external casing.
Outside / Hardware
This is the sort of smartphone people in the future will look back on, remembering how cool that device was. The multi-layered glass backside of the Honor 10 appears in a couple other Huawei-made smartphones, but won't likely continue to appear in future generations.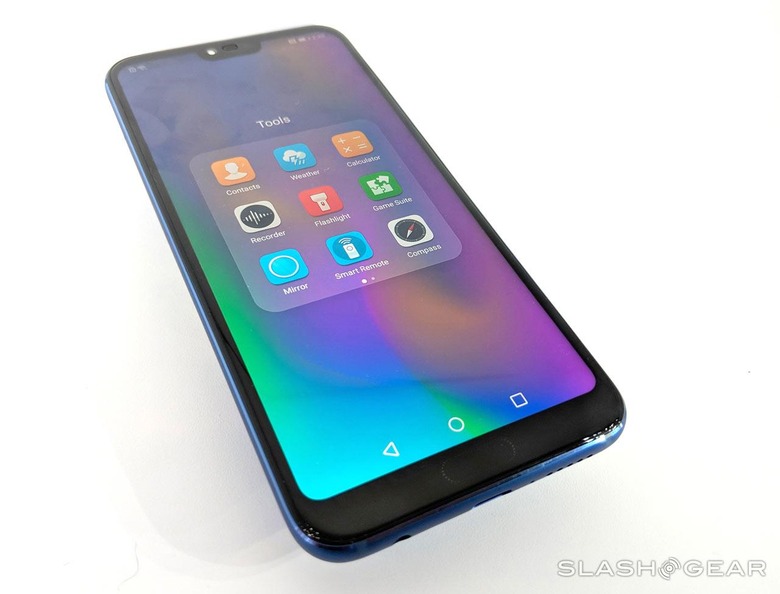 Every once in a while there's a smartphone feature that's so extremely limited in its deployment, it only appears on a single device. Take for example the micro-arc oxidation process HTC used on the HTC One S. That was radical – and nobody did it ever again. Here in the Honor 10 we've got another smartphone feature like that – a feature which will make this mobile device a "one to mention" unit in the smartphone hardware history books – if they ever get made.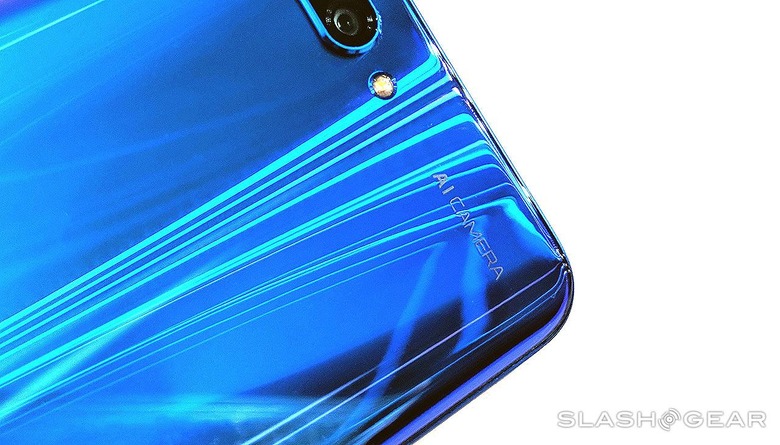 We've got the Phantom Blue version of the Honor 10 here for review. Honor also makes a Phantom Green, Midnight Black, and Glacier Grey. All of these colors have similar options – depending on where you live. There's either 4 or 6GB RAM, and always 128GB internal storage. All versions weigh in at 153g, and dimensions are always 149.6 x 71.2 x 7.7mm.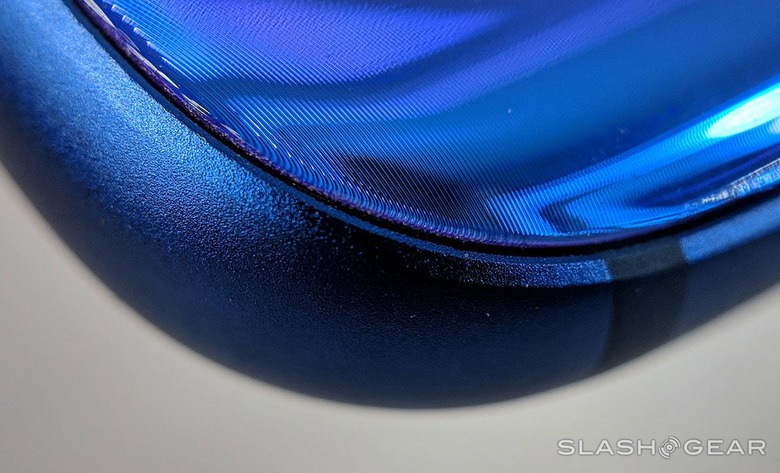 You might have guessed that this elegance on the back and a full glass front make for a phone that you'll want to protect. Huawei seems to have understood this without being told – so they've included a simple phone case with the phone, in the box. For a phone that won't necessarily draw in masses of 3rd-party case manufacturers, an included case is much appreciated.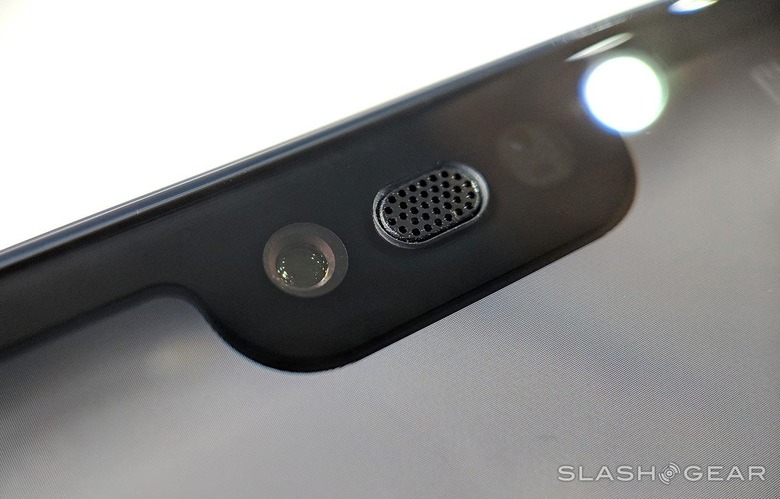 The display up front is beautiful – so beautiful that I wish there was a lot more of it. I'd been using larger phones over the past few months, so I found the 5.84-inch IPS LCD display of the Honor 10 to be a bit limiting. One positive part of a display of this size is the fact that Full HD+ (2280 x 1080 pixels) feels more than sharp enough.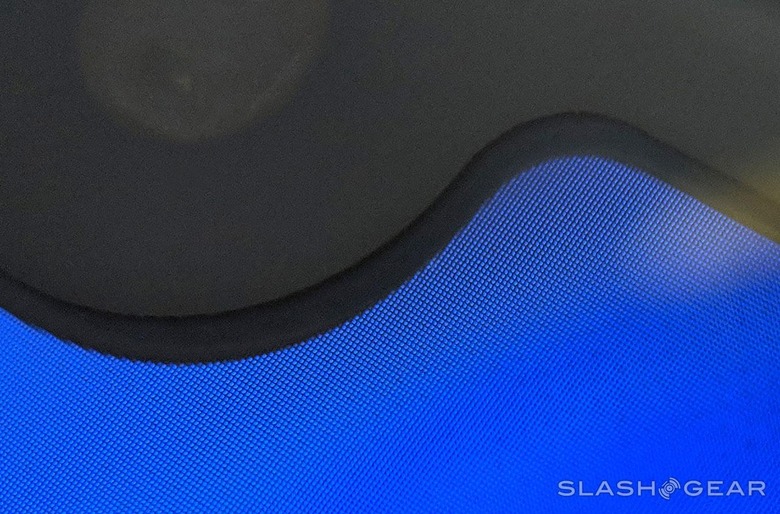 Honor includes display customization options aplenty. You can schedule a blue light filter for night/day modes. You can adjust between several modes for overall color – warmer or cooler, to you're liking. There's an option here change the resolution of the display as well – just in case you want to limit yourself to 720p.
Processing is handled by the HiSilicon Kirin 970, and AI capable features are handled by the device's dedicated NPU (Neural Processing Unit). That's another processor dedicated to thinking locally. One example of a use for this is automatic detection of lighting and subject matter for the camera. With the NPU, artificial intelligence kicks in, and you'll be given the right camera mode and settings on a level far more advanced than regular old "auto" mode.
Inside / Software
Inside is Huawei's own EMUI, a user interface made to modify Android just a TINY bit. You can very easily download and use an alternate launcher if you wish, though EMUI's not been too difficult to get used to for this always-Android user. This newest version of EMUI has the ability to employ an app drawer while previous versions did not.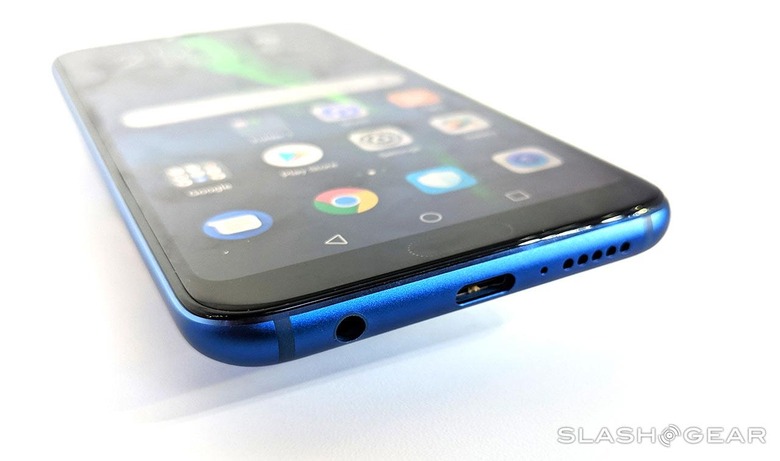 If you'd like a basic look at what EMUI is all about and you have an Android device in your hand right now, head over to the Google Play app store and download EM Launcher for EMUI by EM Software. It's not the same, but it'll give you a SIMILAR experience to what's delivered with the Honor 10.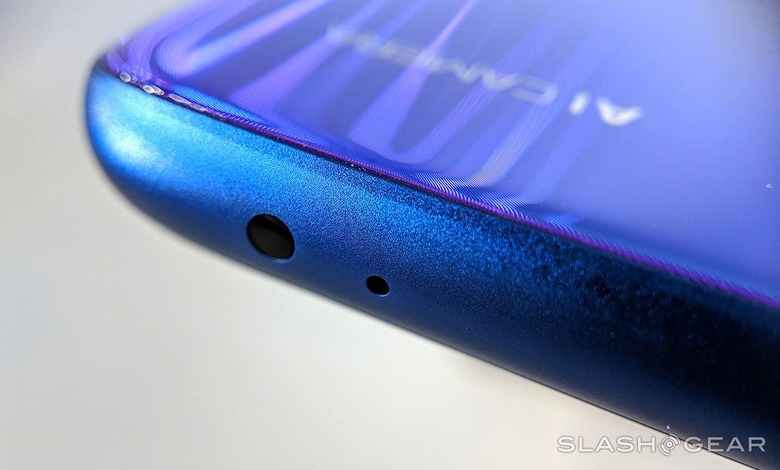 There's an IR-blaster on this smartphone right up on the top of its head, and a TV controller app in the apps right out the box. This is more of a standard must-have element in China-made phones at the moment – a trend I wish would return to the USA, ASAP. That and the headphone jack – OH also this smartphone has a headphone jack, which is excellent.
Camera
There's a pair of cameras at the back of the Honor 10. One is a 16MP f/1.8 sensor, the other a 24MP monochrome sensor. This device has more features active in its basic camera app than I've seen appear on any other smartphone, ever. That doesn't mean they're all necessary – but most are pretty neat to have access to.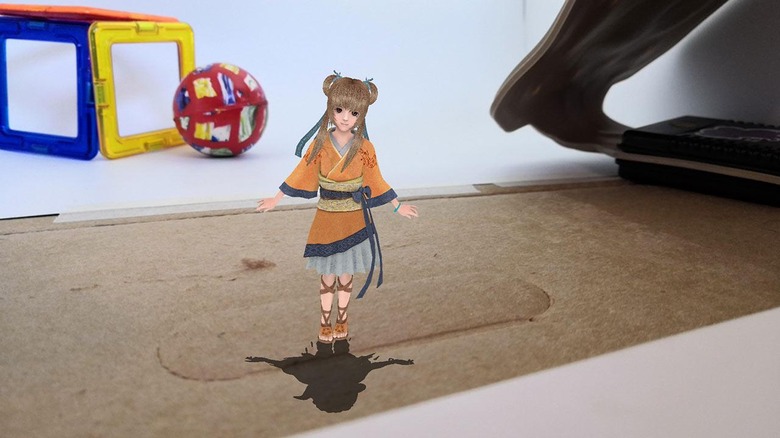 ABOVE: One of several augmented reality figures available in the standard camera app. These figures work with photo and video modes alike.*
Users can choose AI mode to automatically select the way in which any shot is captured. We've seen similar features from devices from Sony in the past – but here it seems like AI's reached a level of smart that's worth the effort. Now when I allow AI to select photo settings for a photo, I don't have to go back and micro-manage. I can pretty much trust what this device's NPU decided was right.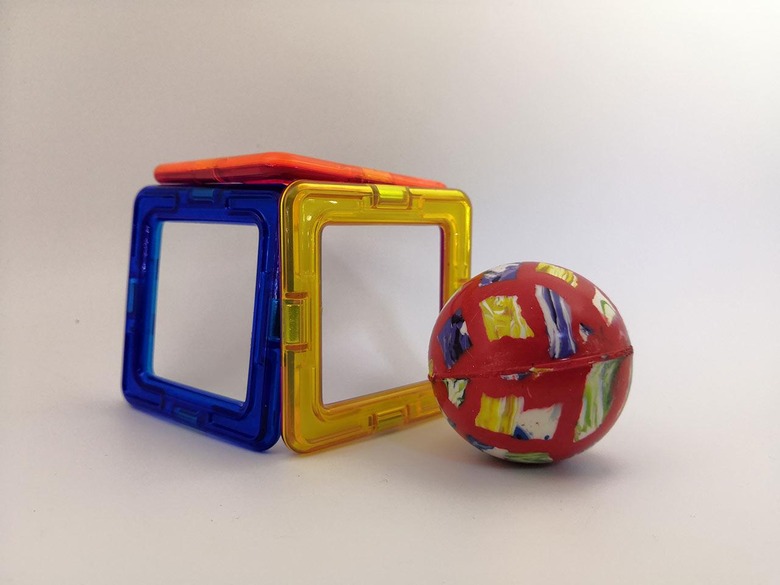 If I DO want to take a specific sort of photo – or something that wouldn't necessarily be selected by AI – Honor 10's standard camera app allows that too. Inside the camera is a manual mode (Pro Mode) with all the standard adjustments we've come to expect from such a mode.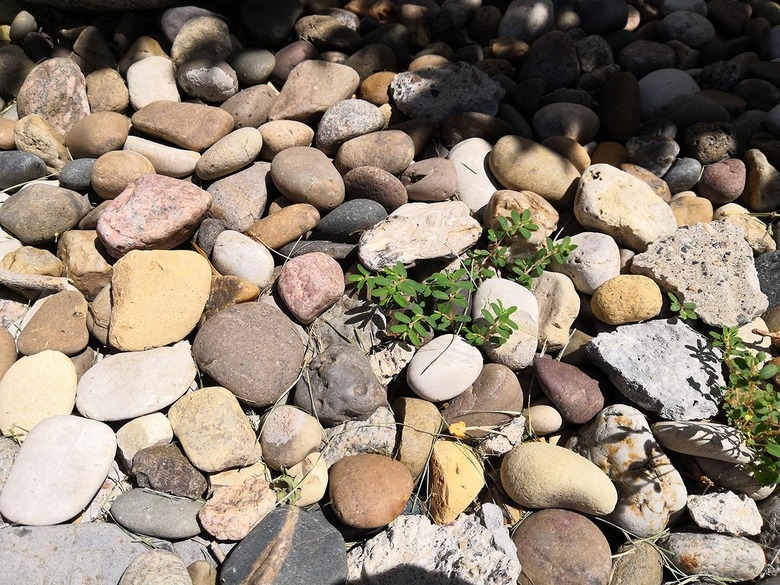 *There's a collection of augmented reality characters you can make appear on your desk. These are similar to what you'll see in 3D stickers from the standard Google camera, but here there's just a few and none to add – seems like more of a try-once and never-come-back sort of feature, or a proof of concept.
On the left (the brighter plant) is an automatically configured by AI photo. On the right (more standard color) is a non-AI photo, basic autofocus, color adjustments, etc. Sometimes AI gets it right, sometimes AI makes things look a little weird.
Low-light photos aren't particularly easy to snap up decently, but everything else works like a charm. I've found the over-abundance of options in the camera software to be a good thing – and if more oddities is better, Honor 10's the best. Below you'll see a set of photos of colored pencils, all with different "Artist" filters. Oh boyo.
Battery
This device has a 3400mAh battery inside – not particularly massive, but certainly decent for the size of the handset. I got a consistent 8 hours of battery time from full to empty on an average workday. If I'm doing nothing but streaming videos on mobile data, that time is cut in half. This device uses Huawei's own-brand SuperCharge fast charge technology, so you'll want to hang on to the charger that comes in the box.
Wrap-up
Honor 10 is, unfortunately, not available inside the United States through traditional means. If you set your mind to it, there are several ways in which you might get your hands on one, but take caution. As it is with ALL smartphones (or otherwise personal gadgets), I recommend getting your hands on one of these smartphones before you buy.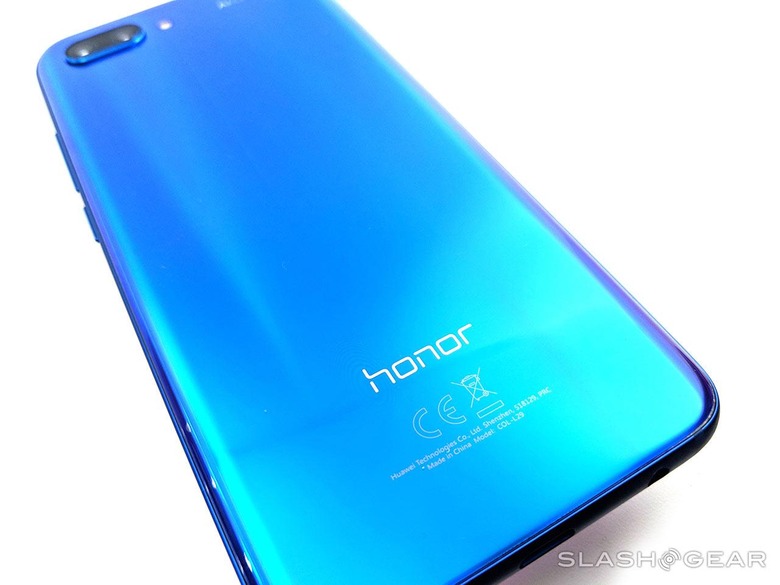 Even though the Honor 10 is cheaper than the traditional flagship, this does not mean you should drop the approximately $400 USD this device costs – not without testing yourself. That's testing yourself – not just the phone. Make sure firsts that you're feeling good about this unique blend of frontside fingerprint scanner, notched display, and AI-centric camera.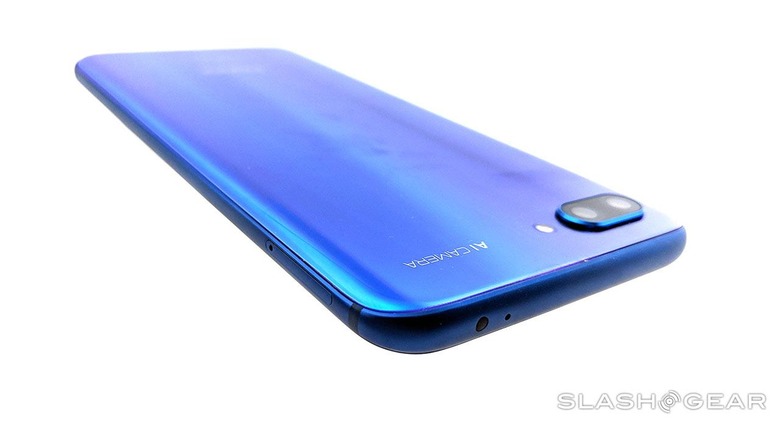 And don't get too enraptured with that multi-layered "aurora glass" on the back, because that's very EASY to do. Beyond all other qualities here, this implementation of a new sort of smartphone-based hardware is a sign of a great new direction for smartphone makers of all sorts – straight out of China.
PEACOCK: The aurora glass effect looks so much like the feathers of a peacock that I'm surprised Huawei/Honor made no connection in advertising. Below have a peek at a 4K video with peacock feathers shining and see what's up.